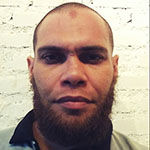 Russell Fry
Author
Russell Fry worked in the security tech industry before becoming a freelance journalist. Now, as a freelance copywriter, he has written hundreds of articles covering the latest trends in the tech industry around the globe.
Recent posts by Russell Fry
TechLoot is the tech advice you can trust
Who we are
Our authors have years of experience in a variety of digital industries.
Meet the team
behind TechLoot.
What we publish
We publish thoroughly researched guides over a set of different areas. Learn more about
our editorial process
.
Who's it for
Our content is for everyday tech consumers and enthusiasts who want to stay on top of the latest trends.