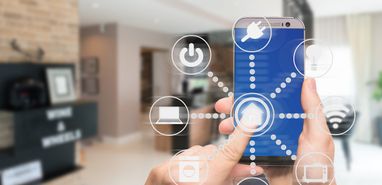 The Internet of Thing (IoT) has become a pivotal instrument in both the private and commercial sectors. IoT technology is firmly rooted in all we do. With so many IoT products out there, it's important to know which products actually add value to our lives. This article lays out the top IoT trends of 2019.
For some time now, the Internet of Things (IoT) has been transforming every aspect of our lives. IoT products have gradually provided us with greater control over our homes, offices, streets, and much more.
With the assistance of IoT products and related services, we can remotely access our door locks, lights, appliances, surveillance systems, alarm systems, and much more.
In addition to all of that, various other types of IoT devices offer society much more than creature comforts: they're providing us with vital insights into our resource consumption habits; helping businesses find ways to streamline their processes; and keeping us connected to the people, environments, and systems that shape and maintain our daily lives.
Below is a list of the top IoT trends of 2019.
Part I: Smart Bluetooth and GPS Trackers (Personal and Commercial)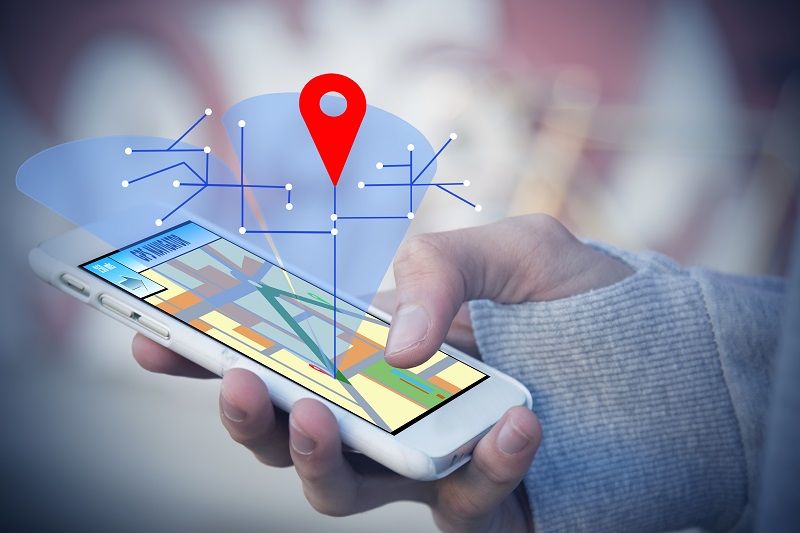 According to an article posted on PR Newswire, the average American spends approximately two and a half days a year looking for lost items. In addition to lost time, Americans spend another $2.7 billion annually replacing lost items.
People in the UK fair no better in this regard. In a study conducted by My Nametags, a British name tag manufacturer, the average person in the UK loses around 3,000 items in their lifetime.
While most of these items are minor, the report suggests that, on average, people in Britain end up spending £4,480 in their lifetime replacing things they've lost. These stats translate to an IoT niche industry dedicated to helping people around the globe keep track of things.
If you're someone who is prone to misplacing or losing things, here are some smart Bluetooth tracking devices trending in 2019.
Tracker Tags
Originally founded by a group of six friends, Chipolo is a startup that was Kickstarted in 2013. Nearly seven years later, this company that was launched around helping people find their keys has since morphed into an international corporation with a presence in over 200 countries.
How It Works
You can attach Chipolo tags to virtually anything you want, being that the item in question has something similar to a clasp or keyring attached to it. Once that is done, connect your Chipolo tag to the Chipolo application.
If and when you lose or misplace the tagged item, simply open the application on your smartphone and Chipolo will remind you when and where you last had the item. Additionally, friends and family can share the same tag for those items used by more than one person.
Due to time limitations and the fact that we're not actually advertising anyone product in this article, we'll only list the most interesting Bluetooth tracking items.
Perry Ellis Tech Wallet
Description: "This sleek, classic design wallet holds a Chipolo Bluetooth tracker to help you find your wallet with your phone."
This Chipolo Bluetooth leather wallet looks just like a classic Perry Ellis wallet. According to Chipolo's site, it features a slim design that fits comfortably in your pocket. Additionally, it has a single currency pocket, six credit card pockets, two additional side slots, and a concealed Chipolo card slot.
A few of the features include being able to ring the Chipolo card from your smartphone, being able to ring your smartphone via Chipolo, view your wallet's location on a virtual map, and offers voice control.
Chipolo PLUS
Description: "The loudest Chipolo tracker, available in 6 vibrant colors with discounted renewal options."
These poker chip-shaped disks are 1.45-inch in diameter and 0.23-inch thick(37mm x 5.9 mm) and have a range of 200 feet (60 meters).
Just like the Chipolo Card, the Chipolo PLUS can be rung from your smartphone, can ring your smartphone via Chipolo, allows you to view the tagged item's location via a virtual map, and offers voice control as well.
The Duet by Protag Bluetooth tracker started out as an Indiegogo-funded project. Based in Wilmington, North Carolina, this startup launched with only $109,418 in funding from 2,836 backers.
It should be noted, nonetheless, that the device was developed by Innova Technology. And that's the thing about this product: it's kind of unclear exactly who is responsible for the initial idea behind Duet.
We looked at some of the reviews about the Duet Bluetooth tracking device and found it received at most three stars. It lacks in a few areas that make Chipolo stand out, such as its unattractive look.
However, looks aren't everything. What about its functionality?
How It Works
The Duet is more compact than the Chipolo PLUS, measuring in at 28 millimetres (the Chipolo PLUS is 37 millimetres). It should be no surprise that it has a range of only 100 feet (30 meters), whereas the Chipolo is double that distance.
In addition to the above mentioned, the Duet doesn't offer users GPS tracking. The Protag application (iOS download and Android download) only works as long as you're within Bluetooth distance. In other words, this Bluetooth tracker is exactly what it's supposed to be: a Bluetooth tracker.
For the most part, its function is to alert you when you leave behind whatever the Duet is attached to. This means if you left a bag behind and it was taken before you realized it, there is no way to locate it unless you get lucky and end up 100 feet away from it.
Part II: Wi-Fi and Bluetooth-Connected Smart Lighting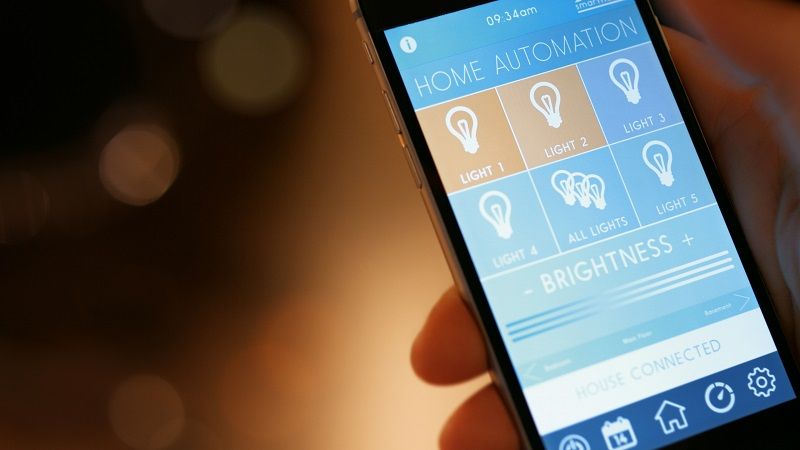 Wi-Fi and Bluetooth-connected devices have been on the market since October 2012 when Royal Philips N.V. released its Philips Hue as an Apple Store™ exclusive product.
The Philips Hue was a modern marvel of its time, with the tech site Gizmodo publishing an article entitled Wi-Fi Lightbulbs Are Real, And They're Awesome—First Impressions. The author of the article, Brent Rose, even went as far as to reference the 1996 film The Island of Doctor Moreau, writing the following:
"The Island of Dr Moreau-style splicing of technologies is generally one trend the world could do without. 'Haven't you always wanted a lava lamp with a built-in hatchet?' No, Mr Pitchman, and please take your abominations elsewhere.

"But every once and in a while, we get a combination that actually makes a lot of sense. And Wi-Fi in your lightbulbs may just be the future of lighting."
What once was an amazing technological achievement likened to a Sci-Fi film is now one of the necessary components of even the basic smart-home and home automation design. As a matter of fact, it's most likely one of the top three upgrades homeowners invest in, being that they're among the cheapest.
With all that said, let's have a look at some Wi-Fi/Bluetooth-connected smart lighting products that are all the rave in 2019.
For those who have been pondering the notion of installing Smarthome gadgets in your home, you can start by taking more control over your lighting.
With the FluxSmart Bluetooth Bulb, you're able to change its colour according to your mood, synch it to your favourite music application, or switch it on and off without having to physically get up to do so.
Features
Various tones of white lighting
Over 16 million colours
Available on both iOS and Android devices
Grouping functionality that allows for simultaneous control over one or more groups of bulbs (limited to five bulbs per group)
Flux Bluetooth application can connect with up to 50 separate FluxSmart Bluetooth Bulbs at a time or groups of bulbs
Offers a "sunrise" mode that gradually brightens your room with light in the morning
Schedule the FluxSmart Bulb to turn on or off at specific times and with your favourite colours
Share your customized lighting modes with others via email or SMS
Features a unique "camera mode" that uses your phone's camera to pick the best colour lighting for your photos
Philips promises 20,000 hours of lifetime
Philips Hue
As touched on above, Philips has been in the smart-lighting business since it introduced the Philips Hue back in 2012. Since then, the company has added a huge selection of smart lights to its products list. However, we will just cover two of Philips' most popular products.
The Philips Hue E26 | White Ambiance (featuring warm to cool white light)
"Get warm to cool white light in your home with this single smart light bulb. Use cool light to energize you in the morning and warm tones to unwind at night. Connect to the Hue Bridge to unlock the full smart lighting control and features."
Partial Description
Hight: 3" (110mm)
Diameter: 4" (62mm)
Input Voltage: 110V-130V (10.5W)
Lumen Output: 800 lm @ 4000K >80 CRI from 2000–4000K
Light Output: Dimmable via smart device only | 2200K – 6500K
Estimated Lifetime: 25,000 hours
Control Input: Voice and Hue Bridge (for full smart-lighting control and features)
Philips' Hue Bridge is the "brains" of your smart-lighting system. You can control up to 50 separate lights and other related accessories, create and program customized wonderful lighting scenes, set sophisticated routines, and set timers for your smart lights.
Partial Description
Hight: 1"
Diameter:5"
Power Adapter: 100–240 V AC / 50–60Hz; Output voltage: 5 V DC 600mA; Standby power: 0.1 W max
Maximum Number of Lights and Accessories: 50 bulbs and 10 accessories
Mounting Options: Wall and table top
Power Consumption: Maximum of 250mA
Click here to view all of the residential lighting products produced by Philips.