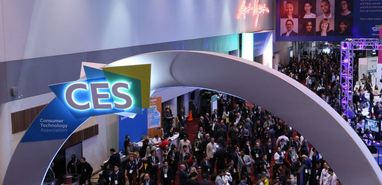 CES is the world's biggest technology event, and 2019 was no different, with the Las Vegas show being privy to some of the biggest and most exciting gadgets from all your favourite manufacturers.
From a gigantic TV that changes shape to a voice-controlled toilet, here are some of the best gadgets showcased at this year's event:
Televisions and home theatre
The Wall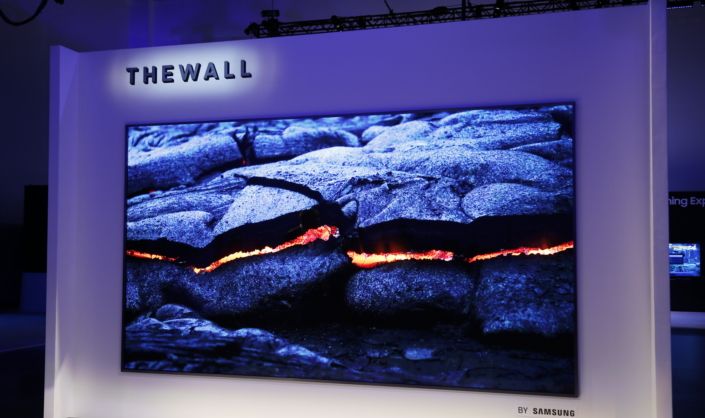 If size really does matter, then the clear winners of CES 2019 were Samsung with their gigantic 219-inch TV, which has been nicknamed The Wall.
Of course, a TV with that kind of name brings up visions of the creepy televisions of the same name in Ray Bradbury's Fahrenheit 451. This masterpiece, though, is anything but creepy. A new type of TV technology, The Wall is a Micro LED TV. This means that the TV has no backlight and it is emissive. This is kind of like OLED technology; however, this will only use three colours of pixels (red, blue and green) allowing the TV to have true black levels as well as bringing mesmerising colour to its audience.
At 219-inches, this isn't exactly a TV for every home, even when you consider the fact that The Wall is modular – meaning you can assemble it to be any shape or size you like. Fear not though, Samsung also announced a surprise 75-inch version with the same OLED technology, which will be far more suited to the general public.
Get ready for 8K
Now, while most of us are still getting used to the idea of 4K televisions – and, most likely, still persuading our spouses that we definitely need one – CES 2019 was busy showing off spectacular 8K television offerings.
LG, Samsung and Sony all brought their own 8K delights to show, all of which are looking spectacular.
The LG 88-inch 8K OLED TV is particularly beautiful, due to the rich and mesmerizing display. If you're looking for the absolute best in picture quality, then this should be the top of your dream list. You could easily get lost in time watching the depth of colour of this wonderful machine.
Also, over in the LG camp, was their signature roll-up television – OLED TV R -, where you can actually roll your television away and store it when you're finished watching your favourite TV show. Which sounds incredibly handy, if anyone actually uses it for this purpose.
It's important to note that, along with 8K being key for televisions in Las Vegas, most of the top manufacturers are making their TVs compatible with Apple AirPlay 2. This will allow Apple used to play TV shows and movies from iTunes on their TV sets using an iOS device.
What about a laser TV?
Hisense is a name that many of us forget, instead associating names like Samsung and Sony to televisions. Yet Chinese company, Hisense, is actually the third largest producer of televisions in the world.
Of course, this is mostly attributed to the company's affordable prices, yet there's no denying that the company is still a front-runner when it comes to inventing new and unique ideas for their televisions.
Unveiled at CES this year, Hisense showcased the latest design in their impressive range of laser TV sets – the 4K Smart TriChroma Laser TV 100L7T.
Unlike previous televisions, Hisense have been working on improving performance by adding more lasers. Which, even to a complete novice, more lasers sounds better, doesn't it? The TriChroma has three lasers, one for red, blue and green, these combine for pure white, allowing for a full spectrum of colour.
Smart home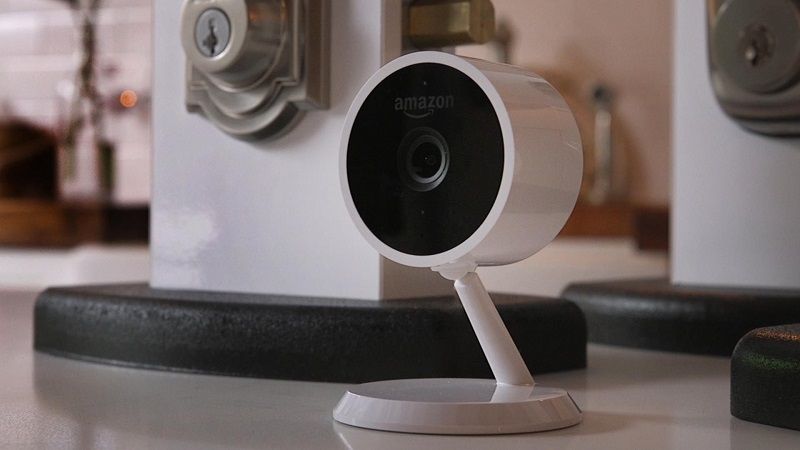 Smart home gadgets are, without a doubt, the most popular gadget at the moment. Everyone has one, from toddlers using them to infuriate parents by asking Alexa to play Baby Shark on repeat to your granny using her smart home doorbell to check who's at the door.
So, what did CES 2019 have in store for smart home gadget lovers? Well fans got a bit of a 'bum' deal this year, as most of what was announced centred around smart toilets.
Amongst the – surprisingly large – number of smart toilets unveiled, were features for automatic seat sensors, internet connected features and the ability to speak to your toilet.
Of course, when most of us think of smart home, Amazon and Alexa come straight to mind, and the Amazon empire used CES to introduce loads of new products that are all going to either have Alexa built in or will be compatible with Alexa.
Most notably, this included a lot of Ring brand products and Key by Amazon. The latter will allow Amazon drivers to place your Amazon deliveries into a safe place, such as a garage or your home using a virtual key, a service that will be rolling out in the US over 2019.
Google Assistant also some key upgrades for its use on smartphones. Perhaps the most exciting of this being the ability to use your voice to check into your flight.
Mobile
Smartphones and the latest smartphone technology isn't really the top of the list when it comes to CES, with manufacturers holding off their big news for either their own conferences or for the Mobile World Congress occurring in February.
So, for most of the press conferences and for the various booths on the show, the main talk was around 5G and when we're all going to get it. Which, true, we're all very excited about, but the fact remains we're going to have to wait well into 2019 before anyone will benefit from it.
There was some exciting news released, as Samsung have announced that their long-rumoured foldable phone will be unveiled in the first half of 2019. Of course, Samsung are saving all the juicy details for their own big announcement, but the very idea that the foldable phone is confirmed – and even better – we'll be getting our hands on it in just a few short months, is enough to make up for an otherwise lacklustre CES mobile event.
AR and VR
AR and VR technology has been dipping its toes into the homes of 'general' people over the last year. No longer thought of us just a fancy gadget for the rich and the nerdy, the release of PlayStation VR is making the technology more accessible to regular households.
However, with a large price tag, and some AR and VR units still needing other expensive equipment in order to work effectively, it's understandable that many are still keeping their wallets firmly zipped in fear of the technology being a gimmick.
Oculus Quest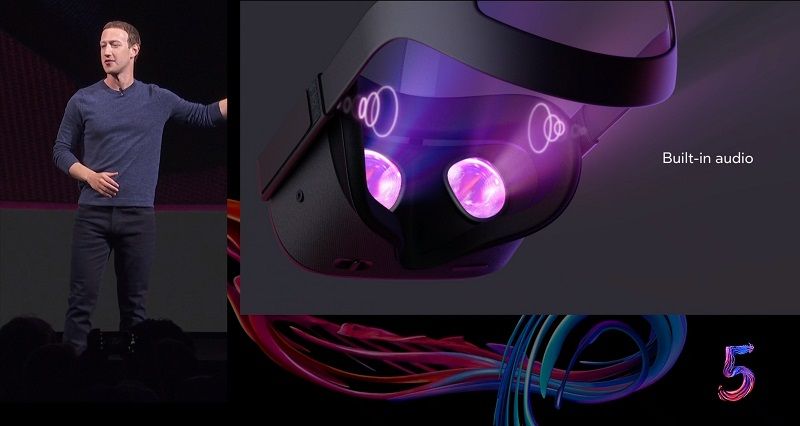 Once VR headset, showcased in Las Vegas, that might change your mind is the Oculus Quest.
For one, this is actually an all-in-one headset. Unlike other high-end sets that you'll need an equally high-end PC to run it on, this Quest is a one-shop VR experience. To truly enjoy VR you tend to need a large empty space, which allows you to jump around and defeat your enemies with a virtual sword. Most of us, though, don't have a lot of space free in our homes, and the thought of moving furniture to play a game is going to get old easily.
The Quest does need space, yes, but it doesn't need an empty room to enjoy. The in-built sensors can be calibrated to the room you're in, allowing you to play in your sitting room without fear of falling into a sofa. Even better, there are very little cables either – which are a dangerous tripping hazard. Even the controllers are wireless.
The event had two games to play – Project Tennis Scramble and Super Hot – and more games will become available when the handset gets released later this year.
HTC Vive Pro Eye
HTC may not have brought a particularly new VR headset to the one shown at CES 2018, but there was one feature added, and it's a feature that will have VR enthusiasts very excited – Tobii eye-tracking.
This kind of feature, especially when given full integration and support, is a step into the future for VR. Just think, instead of using your controller to scroll or move your screen, you simply look to where you want to like! It's a vital step in making virtual reality becoming more and more realistic.
There wasn't much more information released about the HTC Vive Pro Eye – although we know it's essentially the same as its predecessor – but it will be interesting to see how well this eye-tracking works in the coming months.
Adding to the reality
There weren't just new headsets on display for the VR enthusiast, companies were also keen to showcase some of the latest gadgets on offer that will help take your VR experience to the nest level.
One such gadget came courtesy of Cybershoes, a nifty little add-on to your VR collection that will transfer your movements into the game you are playing. Just slip them over your existing shoes and walk or run as you would normally – it will be mirrored into the game too.
Laptops
OLED screens
These days, your laptop is more likely to be used to binge-watch a TV show on Netflix than it is for creating PowerPoints or Excel sheets. So, it makes sense that manufacturers are working on laptop screens that are just as colourful and perfect as televisions.
CES confirmed this with a showcase of OLED screen laptops, perfect for anyone who loves to stream.
Available from March, the HP Spectre x360 16 has a spectacular AMOLED screen courtesy of Samsung. This stunning screen gives superbly bright colours, making other laptops around it appear distinctively lacklustre. It will make a big difference when watching movies or TV shows.
For gamers, Razer were on-hand with their own 4K OLED offering on the Blade laptop. Like the Spectre, the screen is beautiful and will enhance the gaming experience for any game – if the graphics card is enough, that is.
Health
As much as we all love gadgets that make our entertainment experience better, there is another form of tech that is starting to take over our lives just as much as our televisions or smartphones – health tech!
We absolutely adore technology that can help improve our minds and bodies, and CES 2019 was absolutely full of new and, on occasion, bizarre gadgets.
TestCard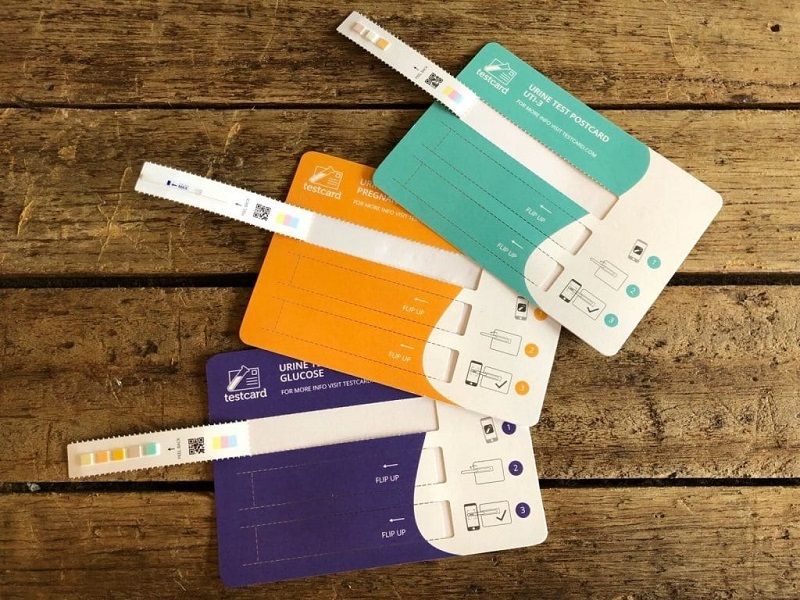 One of the most impressive health gadgets on offer came from TestCard, not because it's particularly technical nor is it some fancy wearable to show off to your friends. No, TestCard is a fast and reliable urine test, and they are sure to be innovative due to the sheer ease and convenience they provide.
For just $4 the company can send you tests for UTIs, glucose levels or pregnancy – you get three tests for whichever test you ordered. When it arrives you simply urinate on the card and scan it with the accompanying app to get quick and accurate results. All in the privacy of your own home and without a battle to book yourself a doctor's appointment.
The company is also working on tests for prostate cancer and STIs and the current test cards will be available from July in the USA.
Blood pressure smartwatch
Suffering from high blood pressure is a stressful thing – which in itself can raise your blood pressure even more! Plus, tests at the doctor's every few months don't always give you the full picture of your health.
Which is what makes the new Omron smartwatch such a useful gadget for someone with high blood pressure. Not only does it do everything you would expect from a smartwatch, such as monitoring your steps and sleep, this watch can also give you accurate blood pressure readings.
This works via an expanding strap on the watch, which can be used for manual readings or you can set the watch to take your blood pressure for you. Even while sleeping. This data is then sent to your phone to give you a large dataset of your blood pressure for your physician.
At $500 it's pricey but, for peace of mind, it could be worth every penny.