By the end of this quick guide, you should have a pretty good idea if a smartwatch should be in your future, and if so, which ones to put at the top of your wish list.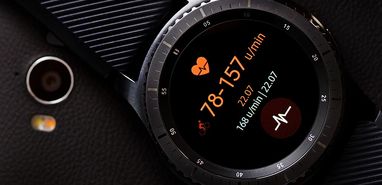 The world of mobile computing took a massive step forward with the launch of the first iPhone back in 2007. And that wasn't the last major step forward the world would see in the years that followed. First came the debut of the Apple iPad, the Samsung Galaxy Tablet, and countless other mobile touchscreen-enabled devices.
But that wasn't the end. Since then, we've seen an explosion of wearable computing technologies coming to market, headlined by a whole new ecosystem of smartwatches. The trouble is, the smartwatch market sprang up so fast that it's difficult for consumers to figure out which devices could be a good fit – or even if it's worth investing in one at all.
To help you figure out an answer to that question, we've created this smartwatch buying guide. In it, we'll discuss the pros and cons of owning a smartwatch, and talk about some of the major options on the market today.
The Pros and Cons of Smartwatches
To get started, let's examine the reasons that you may want – or not want – to own a smartwatch. To understand them, however, you need to know what a smartwatch is in the first place. In the simplest terms, a smartwatch is considered to be any wrist-worn digital device that includes a touchscreen and/or features that go beyond telling time.
Now that's a broad definition, but it's the only one that can accurately describe the modern smartwatch ecosystem (you'll find out why later on). Current models can do everything from tracking the quality of your sleep and your exercise habits to making and receiving phone calls and much more.
But that begs the question – do you really need a dedicated device for those things when your smartphone does most of those things already? The answer depends on what your specific use cases are. And to help you figure that out consider these pros and cons of smartwatch ownership (depending on the specific device you purchase):
Quick Notification Access – Since most smartwatches can integrate with your smartphone, you'll be able to monitor incoming notifications without having to take your phone out again and again. If you're frequently on the go, or in places where it's considered inappropriate to be on the phone, the feature can be a game-changer.
Health and Diet Support – Because most smartwatches can do things like tracking your movement throughout the day, calculate calories burned, and even track your heart rate, they make a great addition for the health-conscious or for those trying to get in – and stay in – shape.
Enhanced Music Controls – If you're old enough to remember the early iPod models, you may recall that the ability to scroll through music playlists and manage huge music libraries on the go made them ultra-useful. Now that smartphones are the mobile music players of choice and wireless earbuds have taken over, quite a bit of the old functionality is missing (because keeping your big smartphone in your hand isn't as easy). Smartwatches eliminate that problem and put all of that old-school control convenience right onto your wrist.
Handling Calls with Ease – Believe it or not, people used to use their mobile phones to make calls all the time. But now that everyone's using SMS and messaging programs so often, smartphones have gotten away from their core calling functionalities. With a paired smartwatch, making and receiving phone calls is fast, easy, and dare we say – fun?
Cost – With flagship smartphones hovering in the £750 range, paying extra for a little more convenience isn't always desirable.
Ecosystem Lock-In – Many smartwatches work best when paired with phones from the same manufacturer, trapping you in their device ecosystem.
Another Device to Charge – Just like your smartphone, you'll have to remember to charge your new smartwatch or it will become little more than an expensive bracelet.
If you've gotten this far and think that the pros of smartwatch ownership outweigh the cons, the next thing you're going to need to do is to choose a model that's right for your needs. Here's a look at some of the most popular smartwatches, broken down by category.
Apple Watch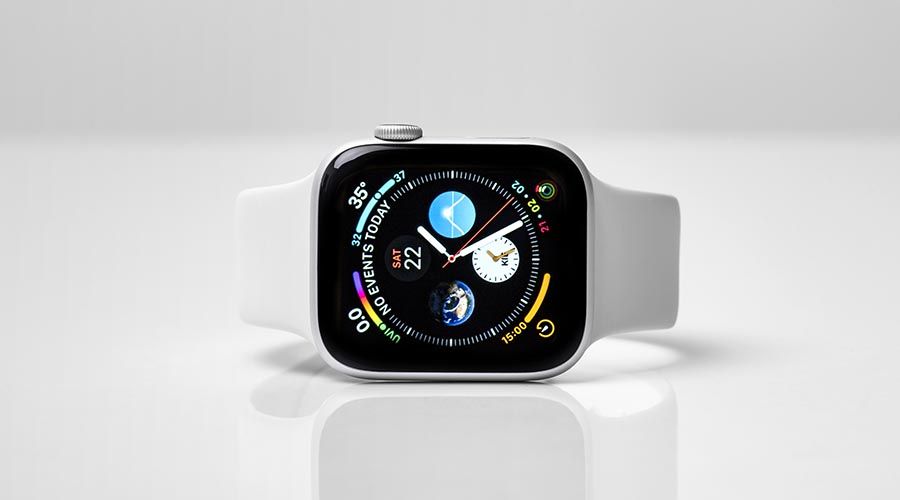 It would be impossible to discuss smartwatches without talking about Apple. The tech giant's Apple Watch line of smartwatches is the best known and best-selling line on the market today. And that makes sense, given the number of iPhone devotees around the world. Right now, there are three different models available. They're the Apple Watch 6, the Apple Watch 3, and the Apple Watch SE.
All three models offer similar features, with the Apple Watch 3 being the oldest and more bare-boned of the bunch. And the Apple Watch 6 also features blood oxygen and ECG apps, making them a great fit for the fitness set as well as those with heart ailments to monitor. But they all suffer from a big problem (depending on how you look at it). You need an iPhone to set them up and use many of the features. So, if you're not already an Apple fan, take caution.
Android Options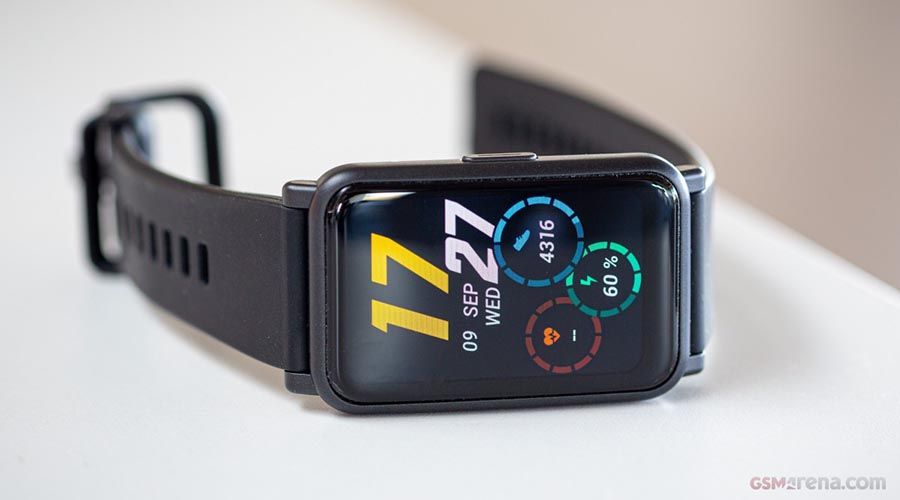 If you're looking for an Android-compatible smartwatch, you're in luck. It's by far the biggest sector of the smartwatch market, by the number of choices. Samsung's one of the biggest manufacturers in the group, with its flagship Galaxy Watch 3 series, which is feature-packed and stylish – with its biggest drawback being its sky-high price (at around £413 right now).
But there's a whole raft of other options available in the group to suit multiple use cases and price points. Google-owned Fitbit's Versa 3 and Versa Lite models come in at less than half of the price without sacrificing too much functionality, but their Spartan design is anything but stylish.
And there's also some value-packed hybrid options like the Honor Watch. It's a sleek and powerful smartwatch with a fitness focus that features heart rate, SpO2, and stress monitors, alongside a host of other useful features. And all for £89.99, making it a great place to start if you're sitting on the fence about getting a smartwatch. And because most of Honor's features don't need a smartphone to work, it's a whole lot easier to deal with than its competitors.
Making the Choice
The bottom line here – assuming you've decided to purchase a smartwatch – is that there's a model fit for everyone. If all of your tech tends to come from Apple, you can't go wrong by adding an Apple Watch to your collection. But if you want a smartwatch that looks like a high-end timepiece but acts like a high-end smartphone, Samsung's got you covered if you don't mind spending a bundle. And even if you just want a smartwatch that dispatches with all the pretense and helps you stay healthy and fit, Honor can do that without denting your wallet. And remember, most non-Apple smartwatches still work with iOS, so iPhone users can still have their pick of the litter.
Whichever you choose, you'll be adding a new great gadget to your arsenal that's sure to make your life easier in one way or another. And if you choose carefully, you'll be able to do it without regretting the money you've spent. We're happy to have helped you figure all of your choices out.