If you think about it, it wasn't long ago that Dogecoin launched—as a joke—and created the meme coin movement. It's beyond safe to say that it's not a joke anymore. At the time of this writing, the meme coin market represents over $17 billion in market value. That's an awful lot of money for a sector with no clear leadership, no obvious developmental direction, and no blockchain home to call its own. Until now, that is.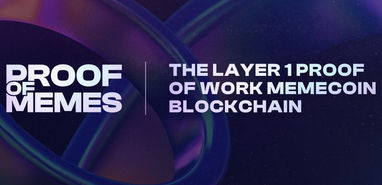 Proof Of Memes is a brand-new Ethereum fork layer 1 blockchain that aims to improve the meme coin development and trading experience while offering a meme-centric home for new projects in the sector. The primary focus of the blockchain is on buyer trust and safety, directly addressing what is currently harming cryptocurrency adoption. The basis for the Proof Of Memes blockchain known as Pomchain springs from the recent migration of Ethereum from its original proof-of-work (PoW) model to its current proof-of-stake (PoS) model. That move left countless Ethereum miners looking for a new blockchain to support, and Proof Of Memes wants to be that blockchain.
Here's everything you need to know about Proof Of Memes and why it stands an excellent chance of succeeding in its mission to unite the meme coin sector and power it to loftier heights.
A New Home for Ethereum Miners
With its recent migration to PoS, Ethereum effectively put millions of miners all over the world out of business overnight. With no other major PoW blockchain to absorb them, most of those miners are in the red and looking for salvation. In other words, the market is ripe for the launch of another major PoW blockchain.
That's a big reason why Proof Of Memes decided to begin its blockchain—called Pomchain—as a fork of Ethereum's original PoW model. Their goal is to give those displaced miners a project to unite behind. With that momentum on their side, Proof Of Memes believes it'll be easy to attract existing meme coin projects and become the de-facto home for the sector. The Proof Of Memes team has secured a partnership with Singapore based mining hardware manufacturer iPollo Mining and the network's mining hashrate as of this writing is already in excess of 5 TH/s.
Important:
Since Pomchain works on the same blockchain technology as Ethereum, miners won't have to alter their hardware. Their mining setups can translate directly to Pomchain, making the transition painless and mutually beneficial.
That's not all, though. Proof Of Memes also intends to create a best-in-class set of meme coin tools that will further attract projects and developers. They see the lack of such tools as a key reason the sector has yet to realize its full potential.
A New Blockchain Meme Coin Ecosystem
Pomchain's unique value proposition is obvious. As a descendant of the Ethereum blockchain, it's programmable. That means Proof Of Memes' developers can build out a whole platform of tools, services, and utilities on top of that. Unsurprisingly, that's just what they intend to do.
The team already has a handful of utilities live, the first of which is the Memescan.io Block Explorer. It's a handy portal that allows developers and investors alike to keep tabs on the Pomchain blockchain, similar to how Etherscan operates on the ETH network. Then, there's also the Pomswap DEX. It's slated to become the primary trading ecosystem for coins and projects on Pomchain with plans for unique capabilities to put Pomswap in a class of its own among the countless DEX products already in existence.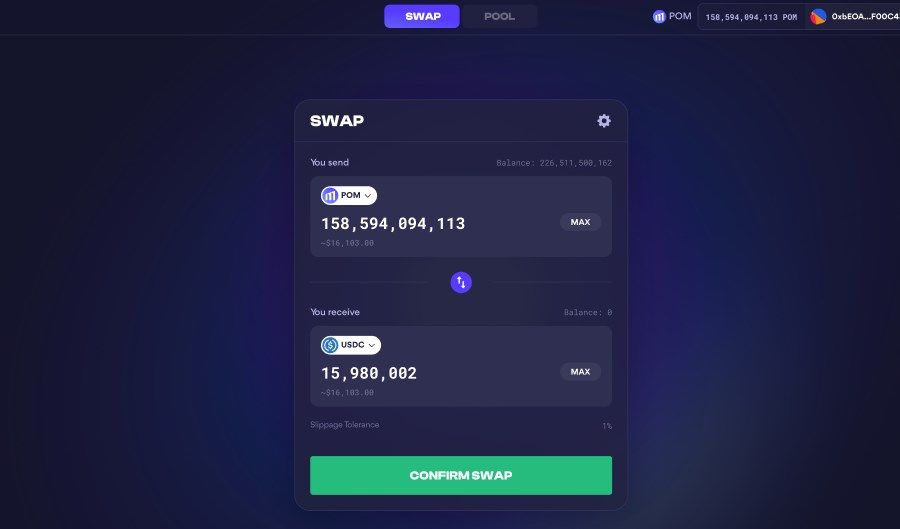 Beyond that, the developers plan to add a project launchpad named Pompad with project security and validation mechanisms. Its goal is to offer meme coins, DeFi projects, and eventually even blockchain gaming projects a safe place to gather supporters and capital in order to get off to a solid start. In addition, the utilities will help users invest with confidence that they are less likely to run into any rug pulls or other scams, which are sadly all too common elsewhere in the crypto space.
Note:
It's worth pointing out that Dogecoin, the de-facto leader of the meme coin market, is based on Litecoin. It's not a programmable blockchain, which limits Dogecoin to simple transactional utility. By basing Pomchain on Ethereum, Proof Of Memes gains access to all of the developers and projects geared toward the use of the standardized Ethereum Virtual Machine (EVM).
Meet ETH2.0 and POM, The Twin Proof Of Memes Tokens
Along with the Pomchain blockchain, Proof Of Memes also launched the ETH2.0 governance token. It has served as the primary fundraising tool for the blockchain as well as offering a governance voting mechanism for future development. Alongside it, the project also launched POM, the native coin that will power the platform, serving as a transaction medium and an anchor for its liquidity pools, token pairings, gas fees, and miner rewards.
Holders of ETH2.0 tokens qualify to take part in an airdrop program, which entitles them to allocations of POM. At the same time, Proof Of Memes put two limited NFT sets up for sale, both of which sold out almost immediately. The two collections, called LaunchBag and LaunchPack, respectively, grant owners impressive special privileges for the coming launchpad system among other benefits.
The NFTs entitle owners to discounts on presales taking place on the Pompad launchpad. They also come with a bonus airdrop of POM, beyond that granted to ETH2.0 holders. Finally, NFT holders are also granted exclusive VIP invitations to upcoming Pomchain events, the first of which is a Meme coin conference set to take place in 2023.
Proof Of Memes Is No Joke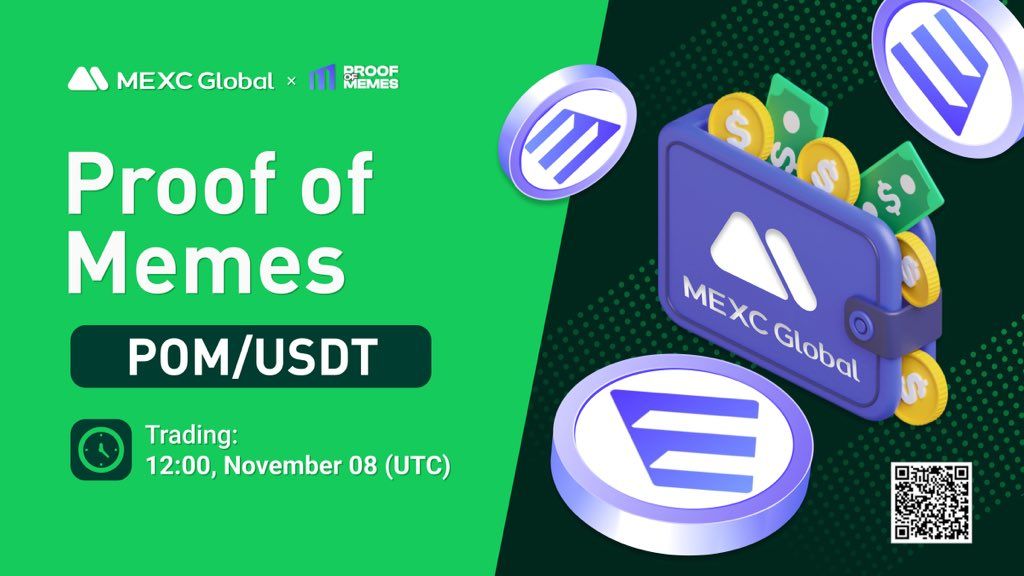 The enthusiastic response to the Proof Of Memes NFT collections looks like a good omen for the project. So, too, does the brisk trading activity generated by the ETH2.0 governance token since its launch. The native coin, POM, is already trading on the MEXC tier 1 exchange and is showing impressive growth. Taken all together, it looks like Proof Of Memes's new blockchain and its related sub-projects are well on their way to making a convincing argument for dominance in the meme coin sector.
The project is attracting many highly skilled developers already, and with this level of interest already shown at this early stage there's no telling how far the project could go. In a sector of the crypto market many people initially write off as a risky joke, Proof Of Memes stands to inherit the momentum and initiative once reserved for the likes of Dogecoin and Shiba Inu. Except this time, rank-and-file investors can get in on the ground floor to help build something that will stand the test of time. That would certainly be no laughing matter for anyone involved.