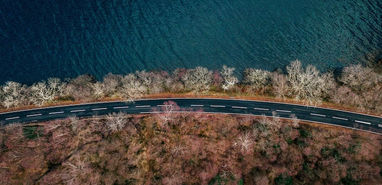 After a few years of restricted travel, Britts are aching to travel this year. While travel in cooler months is exciting, it comes with certain challenges. Advanced technology allowed us to restructure during a global challenge. It now helps us to experience everything a location offers regardless of the temperature or weather.
Avoiding Boredom
Good or bad, weather plays a big part in travel. Some of the most frustrating things are waiting for a delayed flight, changing schedules due to rain or snow, and being stuck indoors because of an unexpected storm. Fortunately, technology offers us many things to keep us entertained during wait times.
Waiting travelers play or attend virtual sporting events, and purchase online lottery tickets. If you want to play cards with a live dealer or play your favorite video game, those are available as well. There are many ways to entertain yourself from anywhere and at any time.
You can watch live-stream programs, watch documentaries, and interact with social media groups. You can book your itinerary, make or change reservations, arrange transportation, and learn about the culture of the area you are visiting.
Using apps on your smartphone you can shop for anything you desire. You can buy clothing and souvenirs from local merchants. You can buy event tickets, and buy specialty items unique to a specific location.
Technology for Virtual Tours
Virtual tours are a great way to enhance your travel experience. It is easy to miss features of an exhibit or location while there. By taking a virtual tour you see everything and develop a firm understanding. When you go for the actual tour, you appreciate what you see on a deeper level.
This is also a good option for going to a city that has multiple facilities, exhibits, and museums. Time may limit the number of locations you can experience. By taking virtual tours, you can experience all the city offers and physically go to the locations you want to see first-hand.
You can take virtual tours of some hotels, vacation rentals, boats, and businesses to help you decide where to stay, and things to do in an area.
Using technology for travel is a growing trend. This includes the use of mobile apps for planning and booking. This makes it easier for people to book trips and plan activities. These apps can also keep track of a travel itinerary. Many of these apps also feature a live map to help navigate during a trip.
Trends for 2023
In 2023, travel trends will revolve around escapism and well-being. ABTA's recent travel trends report revealed that over nine in ten Brits feel that their holiday experience has improved their mental health.
With the easing of travel restrictions and the growing concern over mental health, it is expected that many travelers will seek to take a break from their hectic lives. This may involve a trip to a remote destination or a wellness retreat. Searches for this type of travel are increasing and showing that this is a new and growing trend.
Technology is also becoming more relevant in the travel industry, with many people using voice search to book their holidays. This results from the growth in smart speakers and AI assistants, which are making it easier to find travel-related information.
Robotics
Another technology trend in the travel industry is that of robotics. They used these in a variety of ways to enhance the customer experience. For example, some hotels have robots that greet guests when they arrive and provide helpful information. These robots act as technological concierges of sorts.
Unique Cultural Experiences
A growing trend in 2023 is to go places that have a unique culture. People want to experience life as they have never seen it. Technology is a valuable tool for you. Before you go to a new area, research the history of the area. Learn about the customs and the people who live there. If they speak a unique language, try to learn a few words you may need.
Respect people, their property, and their beliefs. Understand the way they expect you to dress and conduct yourself. Never take photos of anyone or their belongings without first asking for permission. Be sure you walk only where it is allowed and never alter a site by taking souvenirs.
Conclusion
Regardless of where or how you travel this winter, technology will affect your experience. There is so much more to travel technology than buying airline or train tickets. Use the power of technology to design and experience the holiday of your dreams in 2023.