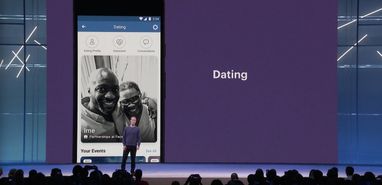 Just four months after the news that Facebook will add dating features to its popular social media platform, the first trial has gone live in Columbia. Dubbed Facebook Dating, the feature will integrate popular dating site techniques from other sites – it seems to closely resemble competitor Hinge at the moment – with parts of Facebook we already know, such as groups and events.
The integration with groups and events appears to be a ploy from Facebook to expand the dating pool of those who are using the Facebook Dating feature. Most people already have a Facebook page where they are active in groups and RSVP to public events, so a move into Facebook Dating integration isn't much effort, making it easy for algorithms to find singles with similar interests.
It also encourages people to meet in public, which is safer when meeting a stranger from the internet.
Is it just a new Tinder?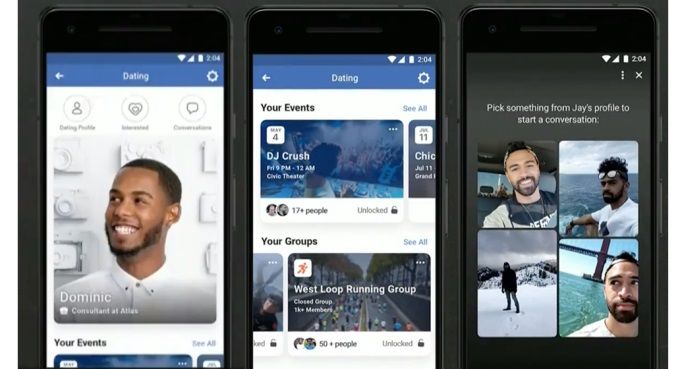 Unlike Tinder, which is known for it's swiping on looks, Facebook Dating will ask users to answer prompts and encourages people to start conversations, rather than just base whether they'd be interested in someone on looks alone.
The feature itself won't be a dedicated app, instead, it will operate entirely within the Facebook app we already use. You simply have to opt in to the service – as long as you're over 18 years of age – and, at the moment, the feature doesn't have any premium upgrades or include any adverts. Although this may change when the trial ends and it's rolled out to Facebook users worldwide.
For privacy purposes, once you opt in to use Facebook Dating, only your name and age will be carried over from your personal profile you share with family and friends. From there, you will create a dating profile that has much less personal information about yourself, in order to keep users safe.
The profile itself will have a small introduction about yourself and what you are seeking. You can add photos as well, these can be from Facebook, Instagram (if you cross-post your Instagram photos to Facebook) or just from your camera roll. The number of photos you can take will depend on your operating system, with Android users being able to add 12 photos and iOS users only nine. So, you can even vet your potential date as an Android or Apple user if you want!
You can also feature answers to certain questions posed by Facebook on your dating profile, again you can add nine answers if you are an iOS user and 12 if you use Android. These questions will be typical dating site questions such as "what does your perfect day look like?" but will still give users the opportunity to let their personality shine through.
Facebook Dating is also trying to take a stand against catfishing by ensuring users need to input a location and verifying this location through the GPS on their phone. This will stop users from giving false locations, but won't stop fake names or photos.
How do you find matches?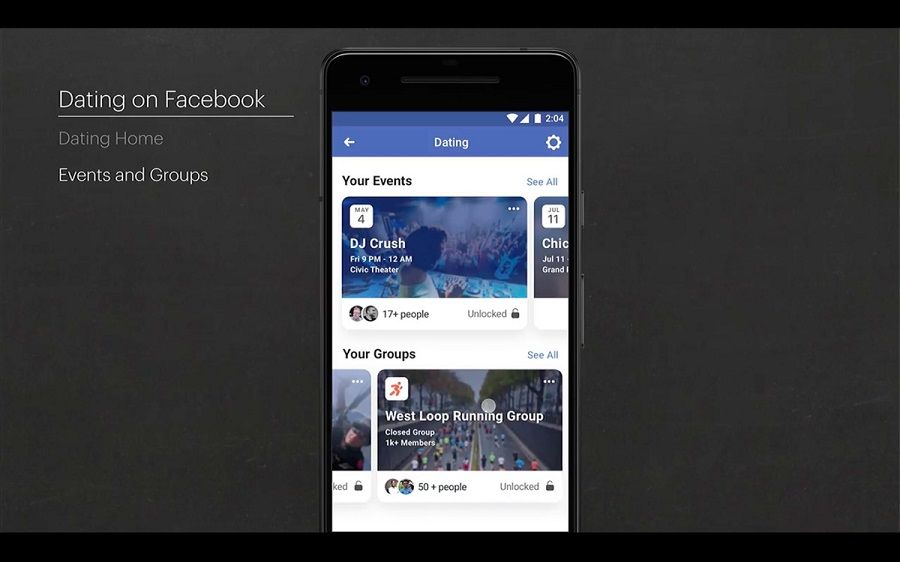 Once your location is confirmed, you will be able to browse matches within 100km of your location and you will not be able to change your location and browse matches from other areas casually. Instead, if you are on holiday or travelling for work, you will need to re-confirm that location through GPS when you are actually there.
One very useful feature in Facebook Dating – particularly if you like to keep your dating private – is that your friends will not show up in your pool of matches. Anyone you've ever blocked will also be excluded from your results. Perfect if you don't want friends to see your dating pictures or answers to questions, which might feel a tad cringey.
Instead, it will only be friends of friends or people that you have no connection with that will show up. Keep in mind, though, if you've unfriended someone (such as an ex) without blocking them, they could turn up in your matches.
The matches that Facebook suggests will consider various factors, such as location, mutual friends, shared interests and similarities on both your Facebook profiles. This brings into play the usefulness of Facebook Dating, as instead of having to answer hundreds of questions like you would on somewhere like OkCupid, the feature already has years of likes, events and Facebook activity data to use to help find you a soulmate.
Facebook Dating is looking for meaningful relationships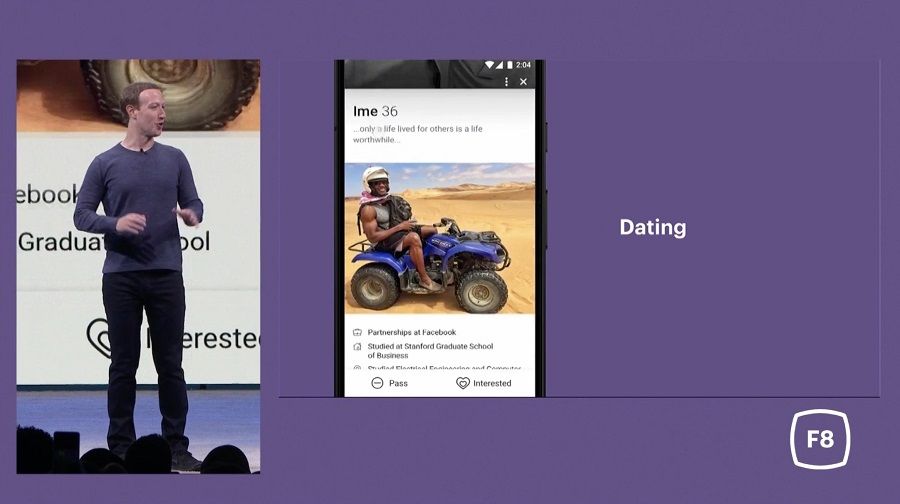 Facebook Dating is very keen to promote itself as a way to find yourself a meaningful relationship, clearly wanting to keep away from the hook-up reputation that Tinder possesses. Because of that, Facebook Dating allows you to message anyone, without the need for you both swipe each other.
If you send a message and the person responds, a chat thread will open that will allow you both to message using chat or text only. There won't be any photos or videos allowed. Facebook Dating has said it wants it to be a place where users can hold actual adult conversations with each other, without people just demanding photographs.
If messaging someone sounds a little scary, you can "express interest" by tapping a photo or answer to one of the profile prompts, and sending a note to that person. The recipient can then choose to message you or ignore.
The feature is still in a trial run, so there is no saying when it will reach users worldwide. And whether it becomes popular in a generation obsessed with photo-centric apps like Instagram and Snapchat remains to be seen, but it certainly is an interesting development for Facebook so far.