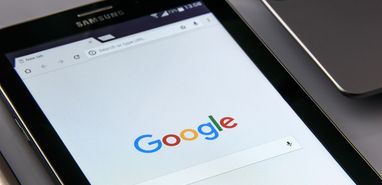 When we talk about top smartphone brands, Google Pixel and Samsung are at the top of the chain. They both offer some of the best devices on the market, implementing a lot of useful features, power, some of the biggest batteries, and last-gen technologies. If you are looking to get a new phone, but can't decide which one will be the best for you, then we suggest you read our article until the end!
Operating System
Both Google and Samsung's phones use Android OS. One might think that this means the software is the same, but there are really big differences. Samsung uses One UI, which is considered one of the greatest Android skins.
Because it is a Google-made phone, the Pixel is better suited to using Google's applications and services than any other Android smartphone. There is no unnecessary software installed, updates are sent quickly, and Google releases a new "Pixel Feature Drop" that improves the device's potential every few months.
The Google Pixel receives essential Android upgrades for three years, while the Samsung devices receive updates for four years. Both Samsung's framework and Pixel's security processors provide hardware-level security.
On both phones, you would be able to access the same games, through the "Google Play" app store. On top of that, you can play your favourite progressive jackpot games on either one of them.
Battery Level
Samsung phones, whether high-end or mid-range, are more likely to have longer battery life than Google Pixel phones. This is because Pixel phones use Google's Tensor processors, but Samsung's flagship handsets mostly use Qualcomm's Snapdragon CPUs, which are more power efficient.
Things are far closer together in areas where Samsung uses its Exynos chips. To be fair, Tensor processors make Pixel phones the most intelligent smartphones on the market, but they aren't efficient enough to beat Samsung's outstanding battery life.
Pixel phone charging times are substantially longer. Although the power-saving mode may allow you to get more out of your phone's battery, it is not something you should have to use.
Simply said, if you want longer battery life and faster charging times, Samsung is the best choice.
Value For Money
Although we hold Samsung's premium products in the highest regard, we have to admit that they are too expensive and overloaded with features for our everyday needs. Pixel phones, on the other hand, are stripped down to the essentials, cost much less, and provide greater value for money.
When it comes to pricing, the Pixel 7 starts at $599, with the Pro model being at the $900 mark, while the Galaxy S22 debuted at $799. Their midrange offerings, however, are not the same. Both the Galaxy A and the Pixel a-series are affordable choices, but the Galaxy A is the more secure option due to its comprehensive feature set and lack of serious drawbacks.
Design
The Galaxy line of smartphones and tablets from Samsung is recognized for its "maximalist" design. Some have big displays, while others include multiple cameras. While discussing the Android ecosystem, Samsung phones may be compared to the iPhone. Google's Pixel phones are nothing like Samsung's Galaxy series. The software on a Pixel is extremely simple, and the overall design is much cleaner.
Overall Overview
Samsung offers a lot to its customers. Each one of their devices comes with a unique set of functions, colour and design choices. They have a lot of phones to choose from, which means that surely there is something for you.
Google on the other hand shouldn't be underestimated. They are producing top-quality smartphones that come with one of the best Operating Systems.
In the end, the choice always comes down to your personal preference.