Here's your guide on how to survive the zombie apocalypse in the DayZ universe.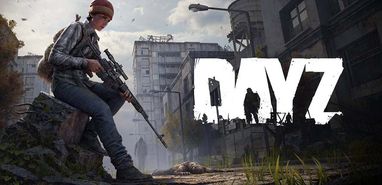 In case you fancy playing survival zombie games like Resident Evil, you are in for a treat with one of the most brutal zombie survival games. DayZ is a survival video game created and published by Bohemia Interactive in 2018. The game will place players during the time of a mysterious plague.
A considerable part of the population is already infected by it, and players will have to survive. It is easier said than done and getting started on it takes some getting used to, especially if you are a new player. Therefore, we have come up with a list outlining the best DayZ hack for PC below for your convenience.
Being a survivor, you will have to scavenge around in search of essential supplies while simultaneously killing or avoiding the infected, as well as preventing or cooperating with other players to survive the outbreak.
Now you can't camp on your chosen server and wait for death. So here's your guide on how to survive the ordeal.
DayZ Simple Yet Breathtaking Gameplay
The goal is to stay alive and avoid getting infected.
The players start with only simple clothes, a glow stick, and four rags while exploring the 225 sq. km in-game landscape.
Investigate locations such as houses, barns, and apartments to hunt for supplies such as food, water, and medicine, etc. It is necessary against planned diseases waiting around at every corner or due to injuries received from the zombies and other players.
Find the variety of weapons and other tools scattered around the map. This will not only help with attacking or defending against the zombies but also with counter-attacking other players.
Players can customize their outfits after a certain level, which will also protect them from the harsh environment surrounding them and give extra storage for supplies.
Other planned features include being able to build bases in the world in which players can keep their items safe. These include hundreds of public domain books throughout the map for players to read, including titles such as War of the Worlds and Moby-Dick (perhaps a little Easter egg for World War Z fans).
DayZ Most Accessible And Effective Hacks For Beginners
It's hell. That's the first thing you should know. Steel your heart and stretch your hands because it is a long and tough road out there. We have covered the most effective hacks in the following niches to help you ace your gameplay with ease.
DayZ ESP Hack
ESP is considered to be a crucial feature in DayZ. This is primarily because the game is developed keeping in mind that players have to explore and run a lot. With the ESP hack, players can simply know which house to loot because they will be able to see if there are any valuables that interest them or not.
This would save a lot of your time because you wouldn't have to go around searching house to house for top-notch loot. With this DayZ hack, you will be able to gear up within minutes and not have to waste any time looting pointless places.
DayZ Aimbot Cheat
The aimbot cheat enables players to shoot their enemy silently and accurately. You will not miss a single shot with this hack, even if you fire in the presence of someone. If someone is spectating your match, you could use this hack to impress them, and the best part is that it looks legit.
No one can tell whether a player is using the DayZ aimbot hack or not. This hack is proven to be effective on private as well as official servers. With this cheat, as a beginner, you will be able to locate bases and eliminate opponents on any private server.
Moreover, with the aimbot hack, you will enjoy the game even more since you wouldn't have to worry about playing seriously and could have fun goofing around.
Why Should You Consider Using DayZ Hacks?
With the help of DayZ hacks, you will be able to keep up with other professional players who have earned a higher rank just by using such hacks. You will not have to invest numerous hours in practicing your gameplay only to lose to such players who are familiar with these hacks.
What's the best part? Your gameplay won't be compromised at any cost if you are using DayZ top hacks while playing. Moreover, the gaming experience will be enhanced drastically, and you will be able to enjoy the game even more.
No matter the amount of time you allot and how much of an expert you are, there will always be players who are better than you. It is alright to use a few DayZ hacks to stay on the safe side while competing with such players.
Making It To The End: DayZ Survival Tips
Navigation
Lone wolf or not, the primary tip of staying alive is knowing the in-game terrain. Study the maps thoroughly and memorize the signs. If you get lost at night, you can use the pole star to find out where the north is. Also, look for the Big Dipper constellation and identify the one that's brighter than the others. Follow it, and you'll be moving north.
Pro tip:
The wind in Chernarus always blows in the east, so you can even follow the clouds when it gets complicated. Electricity pylons are also helpful as they'll always connect with towns. Of course, it will be way easier just to find a compass, which is a standard loot drop.
Hunt For Supplies
Keeping your stomach full and hydrated is essential for staying alive in DayZ, so is finding weapons. So, when you are checking the houses in the land and the boats near the coast for food, check the sheds, warehouses, and garages for water and tools like hatchet, ranges, and bats.
First Aid
If a zombie attacks you or another player shoots or strikes you with a melee weapon, you'll need first aid to stop the bleeding. Make use of your t-shirt if a bandage is not available. If you're close to death, you'll need to get a blood transfusion from another player.
So to create a blood bag, you'll need a blood bag kit, an IV start kit, a blood testing kit, and someone to extract blood from. The person could either be a volunteer or someone you've kidnapped with handcuffs (this is why you need a friend). Saline bags work as a low-level substitute as well.
Find DayZ Backpacks
Usually, these backpacks are found in the houses and garages during the early stages of the game. In the later stages, hiking or dry backpacks could be found. Tents can be found in the woods. But be wary as the zombies will be wearing backpacks as well.
Conserve Energy And Keep An Eye On Core Stats
Core stats indicate how you're doing in terms of food, water, temperature, and health and suggest if you're suffering from a disease. Everything (unless it's a disease) will have an arrow indicating usage of a particular resource.
Pro tip:
Keep an eye not just on the levels but the rate of depletion as well.
The survival rate in games gets higher with more experience, so don't lose hope if you die quickly the first few times. Keep playing and polishing your techniques, and pretty soon, you will reign as a surviving e-sports player. We hope the above-outlined hacks and survival tips have helped upskill your gameplay and make you better at it gradually.