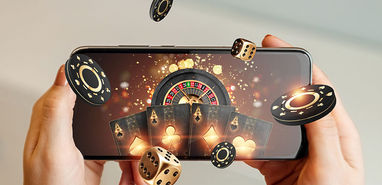 Card games are among the oldest types of competitive games known to man. It's possible to find references to playing cards in historical literature dating back to the year 1370. Also, there are references to the forerunners of playing cards going back much further than that—to as early as the year 750 AD.
It's no surprise, then, that playing card games still draw massive amounts of attention in the online gaming space. The thing is, the current iterations of some of the world's most popular card games aren't just digitized regurgitations of the originals. Technology, in this case, is creating all-new gaming experiences to complement the core gameplay elements of existing card games. Here's a look at a few of the ways that modern technology is reinvigorating and reinventing card games.
Building a Better Gaming Community
One of the most obvious and important ways that technology has changed card gaming is that it provides a gathering point for those who love various card games. It's now quite easy to find and frequent a blackjack blog or a baccarat forum if that's what you're into. In those places, gaming lovers can swap stories and strategies and learn all there is to know about their favored card game.
In the old days, there was simply no analog for those resources. You could, for example, hit a bookstore or a library for content about a particular card game. However, even if you found it, you'd only get the point of view of whoever wrote the content. You'd never get the opportunity to interact with the writer, much less have an ongoing discussion with them. Today, the internet provides fertile ground for discourse about card games between all those that love them.
Creating Larger Competitive Pools
Perhaps the most important way that technology is changing card gaming is that it is connecting players from all over the world. In the past, competitive card gamers needed to flock to centralized locations—think gaming Meccas like Las Vegas—to find like-minded players to compete with.
Take online poker, for example. According to statistics compiled by the World Poker Tour, there are approximately 100 million poker players worldwide. For context, that's more people than live in large, developed countries like Germany, France, and the UK. It's a feat only made possible by the availability of borderless online card gaming.
There's also evidence that online poker—and by extension, other card games like it—is creating players with a higher level of skill than previously existed. According to research by the US National Institutes of Health, online players show a marked progression of their skills due to their ability to play more hands faster against varying competition. In other words, online card gaming has elevated such games into matches of true skill rather than simple games of chance.
Elevating Card Gaming Into Spectator Sports
Another way that technology's changing card gaming is that it's turning many of them into lucrative spectator sports. Whereas table-based card games seldom drew live audiences in the past, online streaming platforms like Twitch have turned them into must-see events. To wit, there are card gaming channels on the aforementioned Twitch that generate hundreds of thousands of viewing hours each month.
Those streams and others like them have made it possible for far more people to turn playing the card games they love into a full-time job. And, like other types of entertainment-based streamers, they earn a living from advertisers—often members of the online casino industry, who benefit from the exposure of their gaming products online.
Note:
Some streamers are paid directly by online casino operators to play their games. Such arrangements turn the streams into a combination of demonstration and commercial that, nevertheless, continue to draw more players into the world of online card gaming.
Leveraging VR To Replicate the In-person Experience
Finally, one of the latest ways that technology is reinventing card games is the introduction of virtual reality (VR) technology. In a way, the trend represents the tech-inspired card gaming evolution coming full circle. It's restoring the in-person feel and experience that made many table-based card games so popular in the first place.
Today, it's possible to put on a VR headset and have a gaming experience that's on par with visiting a high-end casino. Or, you can replicate the feel of a late-night basement poker game with friends. Best of all, you can do those things with players from anywhere in the world—making new connections and friends along the way.
Note:
Using tools like
Tabletop Simulator
for the HTC Vive & Oculus Rift, card gaming enthusiasts can even now build their own customized VR card gaming experience. By adding custom environments and textures, card gamers can build their own card-playing environment and host games within it. And, if they don't like how their game turns out—Tabletop Simulator even allows you to flip tables in frustration.
The Takeaway
Even though card gaming's been around for centuries at this point, it's still one of the most popular gaming genres going. The addition of technology into the mix is expanding its global popularity even further these days. It's reasonable to expect that it's a trend that's far from over and will likely accelerate further in years to come. In the ways detailed above and even more that we've not discussed, it looks like this marriage between some of the world's oldest games and the latest technology is one made in gaming heaven.