Here are 5 easy ways to use the OSRS Grand Exchange to earn the gold you need to advance.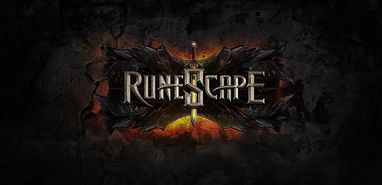 If you're a newcomer to the MMORPG Old School RuneScape, you may have noticed that some of the best items in the game aren't cheap. And that's intentional. It's because the developers want you to invest as much time as possible in the game.
But there are shortcuts you can take to gather the in-game currency you need to advance in the game. The simplest way is to buy the OSRS Gold you want on a private marketplace. It's easy, fast, and surprisingly inexpensive. Or, you could use the same tactics the sellers on those marketplaces use to earn that Gold in the first place.
All it takes is an investment of time and some careful research. And once you know what you're doing, you'll be earning plenty of Gold and getting ready to splurge on the game's most expensive loot. To help you along, here are five easy ways to use the OSRS Grand Exchange to earn the Gold you need to advance.
1. Simple Item Flipping
The easiest method to earn Gold in OSRS is to buy items through the Grand Exchange and then resell them to other players for a profit. But you'll have to take some time to monitor item prices on the exchange to try and identify things you can sell for a markup.
What you're trying to find is an item that exhibits a cyclical price pattern. And they do exist – mainly because of wealthy item flippers making large purchases to drive up prices. So if you can identify an item that's about to go on the upswing, you can make a bulk purchase of it and flip it for a tidy profit.
2. Javelin Trading
Although it might sound silly, you can make an excellent profit trading javelins in OSRS. It's because javelins sell on the Grand Exchange for lower prices than you get from trading them to NPCs in the game. So, all you have to do is purchase some Adamant Javelins and Rune Javelins through the Grand Exchange and then find an NPC willing to buy them from you at a higher price.
You can start with the Void Knights Squire NPC at the Void Knight's Outpost. Aim to sell a maximum of 100 javelins per trade. If you get greedy and try to sell too many, the price will begin to drop. But you can repeat the process in small increments without a price penalty. Beware, however. You won't be the only player trying to use this hustle for Gold. So if you notice that prices aren't where you'd like them to be, take a break and try to make some Gold elsewhere.
3. Level 1 Enchant Amulet of Bounty
If you're willing to do what it takes to get your magic up to level 7, you can earn some gold by creating and selling an item like an Amulet of Bounty. To make one, you'll need an opal amulet, a water rune, and a cosmic rune. Each one you sell should result in a net gain of between 50 and 60 Gold. It's not a get rich quick scheme, but each sale will add up if you begin making amulets in bulk.
You can use this same method to make and sell higher-margin items like Expeditious Bracelet, too. On those, you'll come away with a more respectable 180 Gold per item. But you have to be a member to enchant things other than amulets. So if you're still on the free-to-play tier, you'll have to put this one off for a while.
4. Level 2 Enchant Amulet of Chemistry
Even if you're not a member, you can still level up your magic skill to 27 and unlock an enchanted item with a higher profit margin. The Amulet of Chemistry is a perfect place to start. You'll need a jade amulet, three air runes, and a cosmic rune to create each one. Even so, you'll still walk away with about 150 Gold for each one you sell.
The good news here is that although the price of an Amulet of Chemistry is nowhere near its all-time high, it's an item that spikes in price from time to time. So if you time your work well, you can increase your profit margin substantially. But even if you don't, this is still an excellent way to earn Gold in OSRS.
5. Elemental Staff Conversion
The last easy method you can use to earn Gold in OSRS is elemental staff conversion. But to make a profit doing it, you'll need to do a few things to prepare, first. To start, you'll need to level your construction skill up to 66. Then you need to build yourself a house with a study and a Crystal of Power. You'll have to invest a bit to get this far, but it's worth it.
When you're ready, check the Grand Exchange to find the elemental staff with the lowest price. Then buy as many of them as you can afford. Your crystal of power will let you convert them into any other type of elemental staff for free. So, convert them to the element type that has the highest exchange price, and resell them. Right now, that equates to about 600 Gold in profit per sale, so the benefits add up fast.
Build up Your Gold Reserves
Although you won't get rich right away using these tactics, the profits you make can add up fast. Plus, you'll gain experience doing the things it takes to execute these strategies. And that will help you get to a point where you can turn to more high-value trades and sales.
But even if you stick to the strategies listed here, you can earn quite a bit. Simple item flipping can earn you between 100,000 and 500,000 Gold per hour spent. And staff conversion can earn you up to 750,000 gold per hour if you're efficient doing it. At that rate, you can earn enough to buy a membership bond in just a few hours. And that's when the real fun begins!