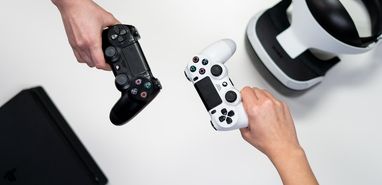 When assessing the most popular gaming opportunities in the modern world, console gaming is right up there with the very best of them. In fact, it always has been. People can sample sophisticated releases on mightily impressive console machines that offer unrivalled power and performance. It's great.
Although console gaming's overall package is better in terms of a gaming experience, with its crisp graphics and detailed levels immediately springing to mind, it isn't actually as popular as it used to be. For example, in recent times, mobile gaming overtook both PC and console gaming for the first time in terms of gaming revenues. But why is this? Why is console gaming's offering turning some people off right now? Let's take a look below.
A Horrific Launch for Sony
With most of the world gearing up for the newly-created PlayStation 5 hitting the stores in 2020, Sony was seemingly well prepared for what was a highly anticipated launch. What emerged, though, was that there was a distinct global shortage of parts and components that eventually hindered production and left millions without a console. Since its launch in November 2020, Sony recently announced that it had sold 20 million units of the PlayStation 5 console worldwide, but it definitely should have recorded even bigger numbers if it wasn't for the production blip.
As such, purchasing a PlayStation 5 is virtually impossible in some parts of the world, with many people getting sick and tired of waiting. Alongside these well-documented issues around demand and supply, Sony has had a tough year on all fronts, resulting in the PlayStation maker cutting its profit outlook for the current fiscal year ending next March. Sony also reported a 37% decline in operating profit from its games unit, alongside a 26% decline in the number of games sold. While Sony's hierarchy is aiming to ramp up console production, there is clearly a lot of work to be done to win over consumers who have simply run out of patience. It's worth mentioning that Sony isn't alone in experiencing somewhat of a decline either, with Microsoft recently stating that Xbox software sales were down 6% year-over-year, while hardware was down 11%.
The Rise of Smartphone Gaming
While people were waiting for a nearby store to stock up on PS5 consoles, smartphone gaming has risen up the entertainment ranks. Although it doesn't offer the same advanced gaming experience as a PlayStation 5 or an Xbox does, its portability and convenience makes it highly appealing to millions of people. From slot games and brain training releases to console-quality products and augmented reality titles, there is something for everyone on a smartphone device. Games take seconds to download, too, while also being incredibly cheap or completely free. The same certainly can't be said of console gaming.
Extortionate Prices
Another key reason why people are being turned off by console gaming is the extortionate price that a typical setup costs. The aforementioned smartphone gaming is free or very cheap, whereas console gaming is unaffordable for millions. Likewise, when assessing PC gaming, the cost of hardware and the games combined can certainly add up. PC gamers also tend to make improvements throughout their gaming career, therefore adding extra costs to what is already an expensive gaming setup. Even more expense can go on console accessories, too, with many gamers purchasing VR headsets and gaming chairs as they aim to maximise the gaming experience on offer. While this appeals to millions of people still, there are some that are turning their back on what has become an extortionate entertainment option.