The massive corporation is starting to see a serious backlash over its practices in the EU circuit.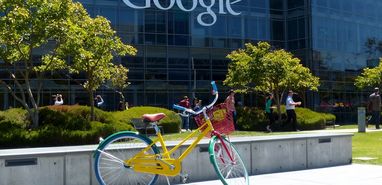 Google has seen plenty of news coverage in the EU lately, and not all of it good. In their latest major gaffe, the company faces accusations of anti-competitive practices in its Android operating system. Following close on the heels of several high-profile fines in the EU alone, the massive corporation is starting to see a serious backlash over its practices in the EU circuit.
The original accusations
Following a seven-year long probe into its corporate practices, Google was on the receiving end of a $2.7 billion fine in the EU. The multi-year enquiry found that Google's search algorithms unfairly ushered potential customers towards Google's internal shopping channels, giving themselves a serious edge in the market. In the meantime, Google's competitors found their search results relegated to sections of the search page less likely to be clicked on by potential customers.
Though the original judgement came in late June, Google may receive a penalty of five percent of its daily turnover if they are unable to implement a solution by late September.
Google's parent company, Alphabet, receives up to 33 percent of its yearly revenue from the EU. Losing a slice of revenue that large could lead to serious ramifications down the line, but Google has already submitted several proposals as to how they might change their algorithms to better suit the EU's requirements. Reportedly, those submissions have been denied, leaving the corporate giant unsure of how to proceed.
The current charges
Just a few short months later, the EU is poised to enact another fine for a completely unrelated series of issues relating to Google's Android OS and how it handles applications. In short, pre-loaded applications on Google's phones have broken yet another set of anti-competition guidelines.
With ethical questions raised about software control performed at a level with as much reach and influence as Google, many are left to wonder just how the future of internet searches, shopping and even use of consumer goods might be hobbled by the corporation's approach to competition and how they stifle it, whether on purpose or otherwise.
Accusations potentially reach further with Google pressuring its partners to favour in-house applications over other application creators.
What it all means for you
In a nutshell, it may not mean much without a serious push from global lawmakers to come to a consensus on the burgeoning world of digital software and how it affects our daily lives. If the EU is the only country to cause an outcry and with only a third of Alphabet's global shares coming from the region, it's difficult to set a proper precedent to be followed elsewhere.
At the same time, the board that fined Google has gone on to state they don't believe Google is a bad company. While some of their practices may have been out of line with EU standards, they don't seem to be operating in a way that is overtly malicious or harmful beyond their competitive nature.
Margrethe Vestager, European Competition Commissioner, praised Google as being a "wonderful company" and approved of the company's innovations in our daily lives. So long as they keep a handle on their competitive nature, nothing should be amiss in the near future.