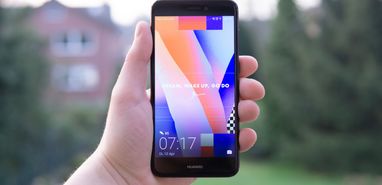 There are plenty of reasons to freeze background processes from running on a mobile device, but Huawei's habit of doing so without consumer consent has finally landed them in hot water.
Implemented as a solution to reduced battery life in mobile devices due to rogue apps often using background resources unnecessarily, Huawei's modern phones automatically pull the plug on background applications. Certain models achieve this by freezing the process in the background to prevent it from reopening itself, a tactic that could lead to a cycle of constant battery drain, while others kill the application outright.
Battery life at any cost
It's not as if the decision to try and preserve the lifetime of a battery's charge is a new and unusual choice for a phone developer, but Huawei's approach does come with a handful of downsides. Application developers have noted issues with the process freezing approach for many long months, often offering up unsanctioned solutions that bypass the feature. Strangely enough, some users report seeing roughly equal battery usage before and after the removal of the process freezing routine, though much of that could come down to apps used by the individual.
This approach prompted VideoLAN, developers of the video playback app VLC, to publicly announce the blacklisting of Huawei devices from downloading VLC through the Google Play store. Tech-savvy users are still able to sideload the VLC APK if they still wish to use the application yet other users will be left with one fewer video playback option to consider. VideoLAN noted how Huawei freezes background applications from other developers yet not their own as one of the main contributing factors to this decision.
While VLC worked as intended during normal phone use, allowing the app to lose focus on a Huawei device breaks its ability to play audio from the background, a vital feature for those who use VLC to multitask. Other applications developers restrict background audio playback to paying members, as is the case with YouTube and its Red service, leaving little choice but to fork out more cash or look to alternatives.
It seems July as a whole has been an interesting month for Huawei. Not only have they pledged to launch a foldable phone ahead of major competitor Samsung, they've also been struggling to land international support in the United States as the FCC threatens to cut off several foreign phone manufacturers including Huawei. FCC officials have proposed the removal of funding from companies that might pose a security risk following intelligence briefings that hinted at companies like Huawei and ZTE being possible threats to national communications networks.
Meanwhile, Huawei's performance in China is so strong that it is essentially cannibalising its own business between its different market brands, leading to an amusing situation of self-competition that seems oddly opposed to its overseas troubles. Huawei is still planning to move forward with an increase in its research and development budget to between $15 and 20 billion annually, signalling that their issues with self-competition seem to only be strengthening their need to move forward with their plans to corner the market in 5G networking.
Business for Huawei is unlikely to slow due to the loss of a single app, but their attitude towards battery saving techniques at any cost does raise issues on the consumer end whether they like it or not. When the consumer winds up paying the price for a company's choices, don't be too surprised if some of those customers look outside of their usual wheelhouse for more friendly alternatives.