Microsoft has officially announced the Windows 10 Fall Creators Update.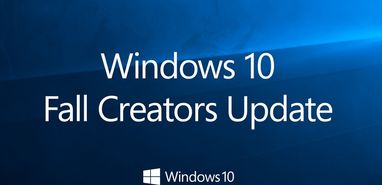 Microsoft has officially announced the Windows 10 Fall Creators Update. This announcement has been made just a few weeks after Creators Update started rolling out. The first Creators Update was released last month. Microsoft told the press that the second release was a continuation of the same concept available in the previous release hence the same name.
The Fall Creators Update is expected to feature Microsoft's newly announced Fluent Design System which was previously referred to as Project Neon.
As the company is set to make huge alterations to the Windows user interface, the Fall Creators Update will form the first step towards this complex journey.
Terry Myerson, the executive vice president of Microsoft, pointed out that Fluent Design will facilitate harmonious, intuitive, responsive and inclusive cross-device interactions and experiences. He also added that the Fluent Design would help developers create more engaging and expressive applications that work perfectly in a wide range of devices.
There are also theme improvements, the most significant one being the enhanced cross-device experience which the company is referring to as the Microsoft Graph. This term was initially used in the Office 365, context where it described a set of APIs that allowed developers to query data on business activities.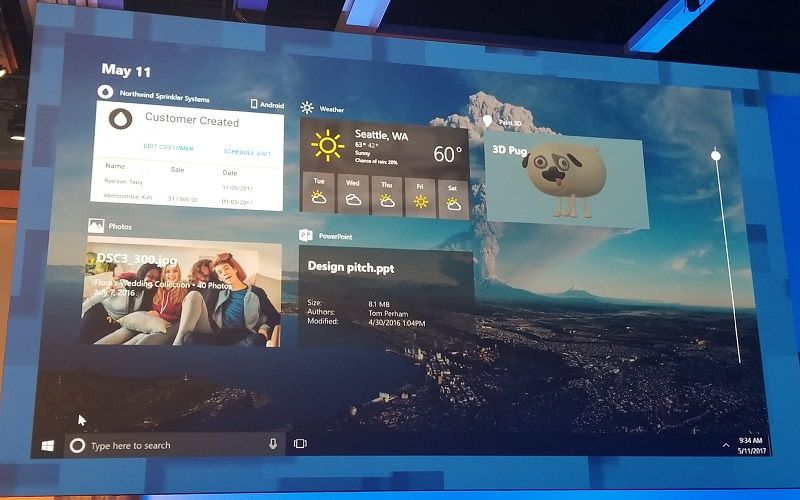 The Graph constitutes a database of devices, individuals, and activities taking place. The Graph is an intelligent network that connects projects, individuals, conversations and any other content within the Microsoft cloud to ensure seamless flow of experiences between Android, iOS, and Windows devices. Here is a quick list of what Windows 10 Fall Update is expected to offer:
Timeline
This is an option that will help you get back to tasks that you were working on, a few hours or even months ago. You can easily revisit sites, files, and apps that you were working on and carry on as if you never left.
Pick Up Where You Left Off
This option has now been extended to Android and iOS devices. This new feature will allow individuals to continue working on sites, documents and apps even if they switch devices e.g. you can continue to work on your smartphone or tablet when you are not near your PC.
Cross-Device Clipboard
This is a new feature that will allow you to copy images, files, texts or links from one device and paste to another device.
Story Remix
Story remix will help you merge your photos and videos into a video to bring back your memories. You can customise the videos with fine soundtracks, 3D objects, and other fantastic transitions.
Save Your Disk Space
You will not have to save your files on your devices anymore since you will be able to access them in the cloud. You will be able to see your files in File Explorer and access them on demand when you need them.
For the features to work cross-device, they have to sign in to either Azure Active Directory for Office 365 users or Microsoft account for consumers. This is because all the data to be used will be stored in Microsoft's cloud.
Currently, the next update has been classified as the biggest feature planned to be released for Windows 10 since its launch in 2015. Also, the name 'Fall Creators Update' might cause some confusion given it's similar to the previous update's name. Windows 10 Redstone 3 is in development phase while Windows 10 Fall Creators Update is expected to be available to the public later this year, by September or October.