The article explores how filmmakers can optimise their websites and online portfolios to get noticed.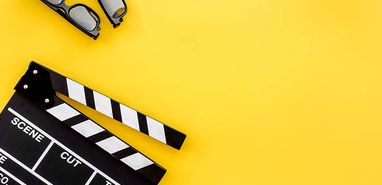 As a budding filmmaker, you'll know that getting noticed by potential viewers and industry insiders is essential to your career.
In today's digital market, where many film fans find their latest watches using the Internet, you need a web presence to compete.
Whether you're trying to make a name for yourself or fighting to stay relevant in a changing market, you'll need to create a website to showcase your portfolio.
Additionally, you might create websites for your films, particularly if you're launching them independently.
As well as creating a website and a presence on other platforms, such as social media sites, you need to boost your reach and promote your website.
That's where SEO comes into play. SEO, or search engine optimisation, is essential to help get your website to the top of search engine results pages (SERPs) that your audience is reading.
While you might be an expert filmmaker, scriptwriter, videographer and editor, in the modern filmmaking market, that's not enough; you also need to know how to promote yourself online.
SEO is a constantly evolving market, and in 2021 it is both vital and changing. As such, we've put together this guide for filmmakers to help you understand how SEO works and what's changing in 2021.
What Is SEO?
Before we move onto what has changed in the SEO market this year, it's vital that you understand what SEO is and how it affects your website.
The term SEO refers to optimising your website and giving it the best chance of reaching the top of your target SERPs.
Digital marketers and website owners have to identify the SERPs that they want to target and then understand how to make their website appealing to both readers and search engine algorithms.
As Google is the world's largest search engine, it's the one that most digital marketers focus on, but there are many other platforms out there, including Bing, Yahoo! and more.
None of these platforms explains precisely how their algorithms work and what counts as a ranking factor, but they do give some insight into what marketers and website owners can do to meet their criteria.
Digital marketing experts can also make educated guesses about what ranking factors are and what affects rankings through trial and error.
SEO comes in two primary forms: on-page and off-page SEO. On-page SEO is the factors that website administrators can control, such as the content on the page, the website's security, its ability to adapt to mobile devices and more. Off-page SEO is factors that are external to the site itself, such as the backlinks it has earned from other websites.
A website's rankings will change over time, so SEO is never really over: rather, it's an ongoing process. The factors that affect rankings change depending on the site's target SERPs, its niche and what its competitors are doing in their digital marketing strategies.
How Has SEO Changed in 2021?
SEO is continually evolving, with new technologies and techniques created regularly. Also, Google and other major search engines update their algorithms and search ranking processes every year, so you need to stay on your toes.
Here are some of the main changes the SEO market has faced in 2021 and how filmmakers such as yourself could be affected.
SEO Is No Longer Optional
In the past, you might have thought that creating a website was enough. All you needed was to make it available, and readers would flock to it.
Today, SEO is an essential part of your website management. Without SEO, your website will be practically invisible to film fans who are searching for new influencers to follow and films to watch.
Internet usage has soared over the past year, thanks mostly to the Coronavirus pandemic and the lockdowns that it caused.
With new users now seeing the convenience and ease that the Internet can bring to them, it's likely that this trend will continue over the coming years.
So, filmmakers need to embrace SEO and can no longer afford to regard it as an optional extra. Instead, it would help if you were proactive and think of SEO as a crucial part of your promotional strategy.
Audience Expectations Have Changed
The pandemic and other recent corporate scandals have all helped to change audience expectations in 2021.
Many brands struggled with marketing during the pandemic and were seen as insensitive or uncaring, which means that audiences are becoming more discerning.
Other social scandals, such as the illegalities in the 2020 US election, the rise of the BLM movement and the increasing focus on environmental issues, have all affected the way that website owners and filmmakers create their content.
Studies now show that consumers are scrutinising brands even more, so you need to make sure that your website is sensitive and that it meets your target audience's expectations.
It would help if you considered writing a blog on your personal website and including content that offers guidance and shows your support for any trending movements without being too political or insensitive.
You could also consider creating films that focus on the issues that are on viewer's minds currently and presenting unique viewpoints. However, you need to make sure that you're not too divisive.
You might not think that audience perception relates to SEO, but if your website receives negative attention and fans vow to boycott it, then you could face a drop in traffic.
Also, you might have to conduct reputation management and focus on chasing down and responding to negative comments online if you do receive hate from audience members.
All this extra work will eat into the time and effort that you have to spend on SEO, so you should try to make sure that your website and film content stands up to scrutiny and won't incur the wrath of aggravated individuals as much as possible.
Page Experience Will Soon Become a Ranking Factor
One major change that will affect every website administrator is Google's upcoming update, which will make page experience a ranking factor.
So, website managers, such as filmmakers who are managing an online portfolio or promotional website for their latest film, need to learn about the factors that influence page experience.
Page experience is not one issue: instead, it's a set of different factors that affect how a user engages with the page and how it affects they view the information on it. So, it includes factors that influence visibility, loading times and more.
Many of these factors, such as advert experience and security, are core web vitals, which most proactive web admins will be working to stay on top of at all times.
However, they will soon become a factor that affects your Google rankings, so you must make sure that they're all up to date. The search engine is slowly rolling out a change to its algorithms. This means that, in the future, page experience will become a factor that affects your website's rankings.
Google offers a range of resources, such as its Mobile-Friendly Test and Security Issues Report, all of which can be found on the search engine's guide to page experience.
Use these tools to review your website's page experience and how you can improve it. Page experience on your site will evolve as new factors in mobile optimisation, page security, and other issues change. As such, you need to keep checking all of your site's Core Web Vitals throughout the year.
SEO Information Is Easy to Come by in 2021
As mentioned above, the factors that influence page experience and other ranking factors are constantly changing. That means that you need to stay up to date.
It's surprisingly easy to learn about SEO and digital marketing in today's marketplace. Many marketers and agencies offer blog posts, guides, whitepapers, podcasts and videos about SEO.
These resources are targeted at readers of all levels, from complete beginners through to professional digital marketers. So, you can find the right content to inform you about the tips, tricks and techniques needed to boost your chances of reaching your target SERPs.
When you're reading SEO resources and guides, remember to think objectively. Many of the agencies and experts providing the content have services to sell, so make sure that you read several articles on the same topic. By reading widely, you should soon be able to recognise bias in SEO resources and understand the basic facts.
Filmmaker SEO in 2021: Conclusion
As this article highlights, SEO is a crucial part of any website admin's work in 2021. For filmmakers, that means ensuring that your online portfolio and promotional web pages reach your target audience.
Use these tips to help you to understand everything you need to know about SEO in 2021. With this guide, you can optimise every aspect of your online presence and reach potential collaborators and viewers.