Twitch has become a very popular and the largest live streaming platform over a very short span and has been making quite some noise in the gaming sector as well. One can now live stream their favourite games and also broadcast other activities while engaging with users from different communities around the globe. This article attempts to make the process of live streaming on Twitch easy and hassle-free, so that anyone can sign up on this brilliant platform and start live streaming to their heart's content. The article consists of tips and tricks to make this process easy and also sheds light on the right pieces of equipment, software and hardware necessary to engage in the live streaming process on Twitch.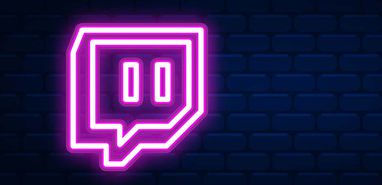 Twitch has become synonymous with live streaming and gaming, and has been grabbing attention over some time now. It has assumed the shape of the largest live-streaming platform and over 1.645 billion hours are watched every month. Plus, the factor that sets Twitch apart and makes it more than just a live streaming platform is that it allows users to share engaging content and be a part of the online gaming milieu.
Therefore, all that you have been reading about Twitch lately is for good enough reasons. That said, with all the excitement that has been enveloping this platform, you might have considered streaming on Twitch as well. Though the thought of it, especially for amateurs, might seem a little intimidating, you can rest assured that it is not as cumbersome as you think.
We have put together this list of tips that shall ensure that you ace live streaming on Twitch in no time. Therefore, without any further ado, let us read through the list. However, before we do so, let us first glance through the principles on which Twitch functions.
Twitch In a Nutshell
As we have already mentioned at the beginning of the article, Twitch is a live-streaming platform that has been built for gamers and other types of creators. Streamers have the option of broadcasting their game and a myriad of activities by sharing their screen to people watching live.
This is the underlying principle of Twitch, and you can use this platform to stream your favourite live games and to watch other exciting broadcasts. If, at any point during streaming, you feel bugged by unwanted websites popping up, you must learn how to block a website on chrome to enjoy a hassle-free streaming experience.
Beginning Your Streaming Journey on Twitch
The very first thing that you need to do to begin streaming on Twitch is to create an account. Read through the community guidelines and make sure that they sit well with you. Only after you are done reading through the guidelines, click on the 'sign up' button.
Fill in the online form that you shall be furnished with next, and that is about it. Creating an account on Twitch is incredibly simple and not as time-consuming as you think it is.
Fill in the Details On Your Profile
You must ensure that you have added as much information as possible on your account so that other Twitch users can get to know about you. The more information you feed your profile with, the better shall you be able to engage other users and encourage them to interact with your channel.
However, do not flounder if you are unable to fill out everything right at the beginning. You can keep adding to your profile as you get a better hang of the platform.
Things You Need to Start Streaming on Twitch
For a glitch-free streaming experience, it is imperative that you have the right kinds of software and pieces of equipment at your disposal.
Find the Right Software
It is vital that you use the right software to begin your streaming journey on Twitch. There is a variety of software and hardware encoders that you might want to use. However, if you are a beginner, with no significant streaming experience or technical skills, we suggest you use any one encoder.
Make sure that you have gone through the reviews, and the pros and cons of the software encoders available on the market. A thorough research is necessary before you settle on any one software encoder. A few popular software encoders are OBS Studio, XSplit and vMix.
Choose Your Hardware Carefully
It would pique your interest to know that Twitch does not support the option of 4K streaming like YouTube, despite being the largest live streaming platform. This has also contributed to its popularity since you have the option of streaming with varying qualities of hardware. However, this does not mean that you can use any poor quality hardware to begin streaming.
It only means that you can stream on Twitch with equipment of reasonable quality. Keeping that in mind, here are a few recommendations for the hardware you must use on your PC to stream on Twitch.
The Type of PC
You can use a standard desktop for streaming on Twitch if you are unable to get your hands on a pre-built gaming PC or a high-quality laptop.
The CPU
It is important that you have a decent CPU at your disposal so that it is able to support the simultaneous encoding and gaming processes.
The GPU
You must do some research when it comes to the GPU. Some GPUs have built-in hardware encoders, and that is why you must look into these aspects before choosing the GPU.
Invest in a Decent Camera and Microphone
Once you have sorted the requirements for your PC, it is time to pay attention to the camera and microphone.
Many users like to add audio commentary to ensure that more people are engaging with their content. This is why it is essential that you invest in a good microphone. It is advisable that you go for a stand-alone microphone as they give your content a smooth finish. You could opt for Blue Yeti Nano, Blue Yeti X or Samson G-track Pro, in case you needed any ideas.
Coming to the cameras, you do not have to blow a hole in your pockets to get your hands on the best camera, because, in all honesty, it is a waste of money. Remember that Twitch does not support broadcasting in 4K yet. Therefore, a decent webcam can do justice to your streaming experience.
Creating a Professional Set-up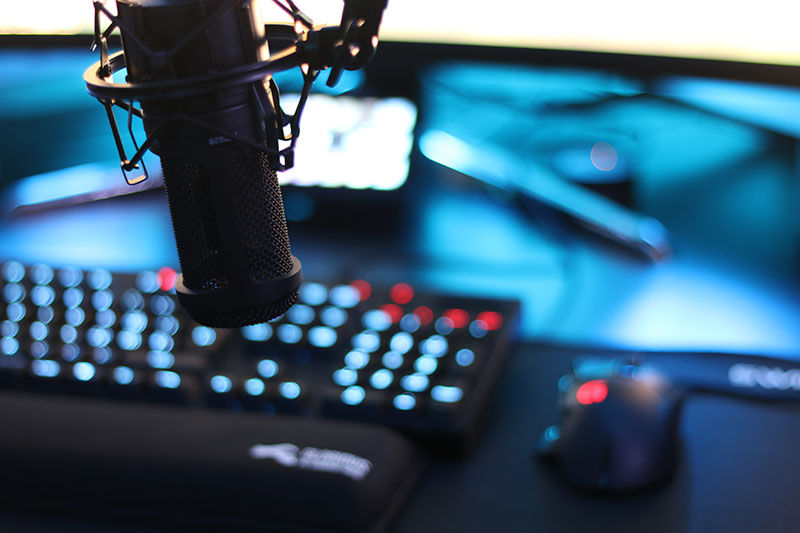 We have already covered all that you need to start live streaming on Twitch. However, if you are looking for a more professional set-up and want to up your streaming game on Twitch, here are a few more things that you can add to your list.
Lighting
You can use a few softboxes with LED panels to create a better environment on the platform. Plus, they shall even cover the dark circles if you are really worried about those.
Green Screen
You can also use a green screen to change the background of your setting. Most of the encoders you use can automatically detect a green screen which makes it easy to install and use them.
Game Capture Card
The next thing that you can use is a game capture card if you want to use two computers. There are two types of game capture cards available, external and internal. However, you must know that these are a tad expensive and therefore, you might want to invest carefully.
Stream Deck
A stream deck allows you to set off commands through its touchscreen. It can come in handy if you are looking to switch between scenes or adjust audio levels as quickly as possible.
You must understand that these are just a few add-ons and you can do well without them if you are only looking for a basic streaming experience on Twitch. However, if your budget allows it, and if you are well-versed with these pieces of equipment, you can opt for them and drive in more engagement.
Finally, Select Your Sources and Start Broadcasting
You now have everything you need to start streaming on Twitch. However, you might be still wondering how to go live. Here are a few things that you need to pay attention to before you can start streaming. You need to ensure that you have installed all the gears and software. For instance, if you use OBS Studio, you need to first go to File, hit on Settings, and then choose Stream in OBS Studio. You also need to choose Twitch as your service choice.
However, remember that your job is not over once you have set up your stream. You also need to make sure that you have properly set up your audio and video devices. The devices that you want to use in your streaming process need to be specified as a source using OBS. One of the greatest perks of the OBS Studio is that it automatically recognises the external audio and video sources you are using. However, in case it fails to do so, you must manually set it up. Go to File, click on Settings, choose Audio/Video and then select the devices you intend to use.
Once you have catered to all these aspects, you shall be all set for streaming and going live on Twitch. All you need to do now is log in to your Twitch account, start with your broadcasting fun and engage with other users across the planet.
Summing Up
Over the last few years, live streaming has gained significant traction. It is not just fun but also quite rewarding and profitable. You can make new friends in the live streaming and gaming community and also scale your business using the connections you make on Twitch. Therefore, start leveraging the advantages of Twitch and indulge in some wholesome fun with this guide.