This brief guide will help you explore what you can do to build your stereo system and make it sound its best.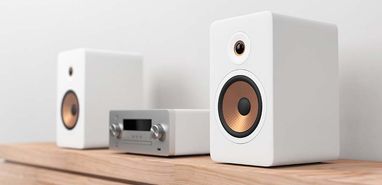 A quality stereo system entails more than the equipment. You also have to note the quality of your room, how you place things, and many other factors. Every stereo setup is different, but each will sound unique.
You could have the fanciest and most expensive or elaborate stereo system in the world, and it still wouldn't be good enough if you don't know how to make it right.
Review the Acoustics in Your Room
Every stereo system will sound its best when placed in a room where the acoustics are conducive to work. A room with quality acoustics will allow sound waves to travel throughout a room. The sound waves will sound consistent, plus they will not overlap with one another and create a different mix in different places.
Many things will directly influence the acoustics in your room:
The shape of your room; a symmetrical room allows sounds to reflect off of spaces, causing irregularities in sound in some places
The materials around the room; materials with a larger surface area will do well in absorbing sounds while preventing them from spreading
The furniture you utilize; the pieces must also absorb sound waves, but you don't want lots of furniture to where sound waves can reflect
You need to arrange your room to ensure sound waves won't bounce off walls and create irregularities. The room should allow sounds to flow through without lots of obstructions getting in the way. Carpeted floors and solid surfaces that can collect sounds while allowing for it to travel will be ideal.
You can test your room's acoustics to see how well sounds can flow through the room. Check on how they sound based on the materials in your room and how you place your speakers, your furniture, and other things.
Keep the Windows Covered
Keep any windows in your room covered to improve your acoustics. Sound waves can reflect off glass faster than other surfaces. Sound waves that come in contact with windows can disrupt the quality of your music.
Pull the curtains over your windows, or move glass-top furniture out of your room. Removing these glass spots around your room will keep the sounds from being frustrating.
See Where You Place Your Speakers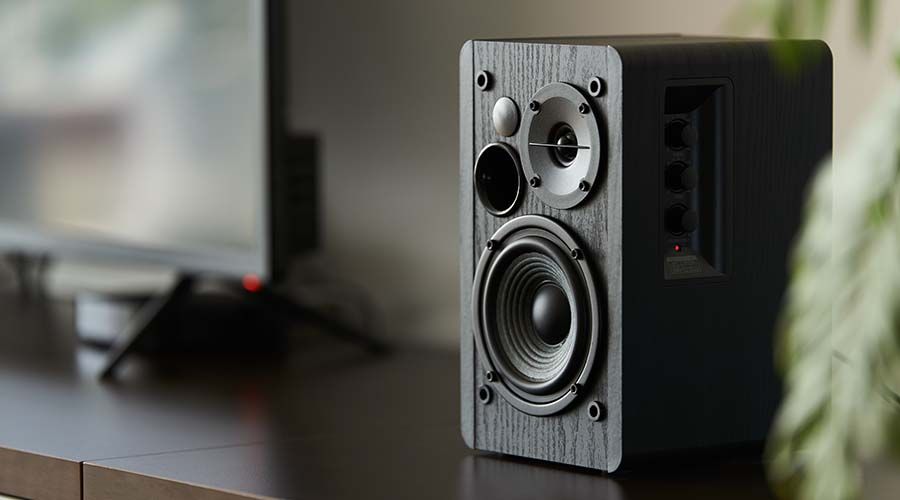 Look at how you're placing your speakers around your room. Placing your speakers in the right places will go along the resonant modes in your room. These modes can influence frequencies based on the room's size.
You can use a few points when placing your speakers in the right spots in your room:
Provide about two to three feet of space between your speakers and the wall behind them. Keeping some space prevents speakers from reflecting sounds and creating an excessive bass response.
Keep your speakers off the floor. Floor-standing speakers on towers or stands are ideal, especially if those towers or stands can absorb reverberations.
Position your speakers towards the angle of whoever is listening to something. The speakers should project the sounds directly to the listener to allow more tones to work.
Note:
These steps will work regardless of how many speakers you're going to use in your system. You may only require three speakers in most situations, but you should use the same principles for any layout.
Use the Right Speaker Wire
Your speaker wire will influence how well your speakers can project sounds. But you should note the gauge for your wire first.
The gauge is a measure of how thick the wire is, with a higher number meaning the wire is thinner. A 12-gauge wire is the thickest option you can use for speaker wires.
A 12 or 14-gauge wire is best if you have a long speaker wire over fifty feet in length. You can also use that wire if you have a high-power speaker or stereo setup. A 16-gauge wire is fine if you have smaller speakers.
Important:
The speaker wire is critical to preventing your speakers from losing signals coming from your stereo system. The wire will prevent the sounds from wearing.
Review Your Streaming Settings
Sometimes your home stereo might run off streaming services. The problem with such streaming options is that they don't provide the best-quality files. You'd have to change the streaming settings on whatever accounts you use when playing back music.
The best bit-rate for music is ideal when streaming on your stereo setup. You will get more out of your streaming content if you check your settings and adjust them accordingly.
What Decoding Setup Works?
You can use one of three sound decoding systems when using your stereo system. You should review a few of these choices when setting up your stereo:
Dolby Digital
Dolby Digital is a 5.1-based stereo setup that uses HDMI and optical or coaxial connections. The AV receiver will decode the signal and play it back as a 5.1 stereo sound, but a 2.0 option is also available.Dolby Digital is useful and is supported by most stereo setups. But Dolby Digital is a lossy format, as the audio from a source will be compressed to fit a disc or other data source. It should still sound great on your stereo.
DTS
DTS also uses an HDMI or coaxial setup to play 5.1 stereo sounds. It is also lossy like Dolby, but DTS transfers its data at a higher bit-rate. The feature may provide extra support for some more detailed sounds, but not all stereo setups will work.
THX
The THX format involves three listening modes. A THX-supported stereo will support movie, game, and music modes. You can match the listening option to whatever you wish to hear.Each THX listening mode uses a different equalizing system that adjusts its frequency responses. You can test these three choices to see which works best on your stereo.
Each of these decoding options is appealing. Check on your stereo to see what it can support.
Don't Have Too Many Speakers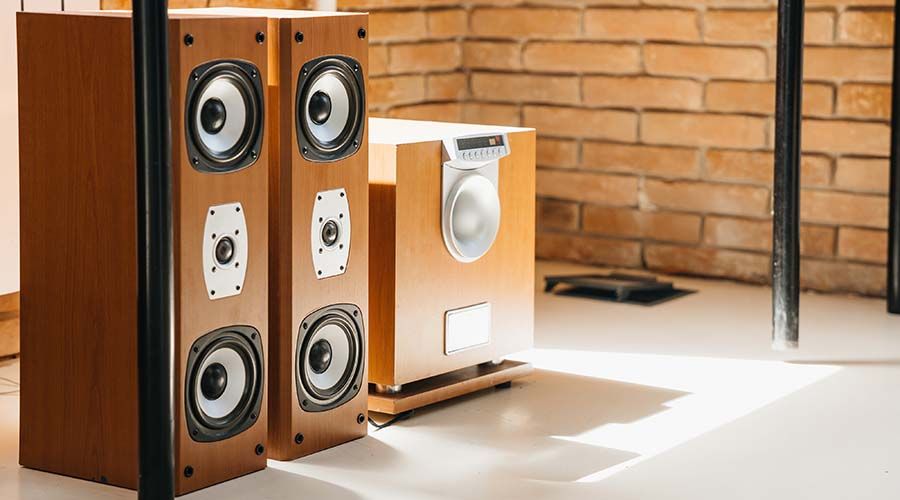 The last tip is to watch how many speakers you're using. You should have three speakers on hand:
Left channel
Right channel
Subwoofer for bass
This three-speaker or 2.1-channel setup will provide quality sound without being elaborate.
Some people prefer to use a 5.1 or 7.1-channel system, as they feel that having more speakers will be ideal. But adding extra speakers is unnecessary, as most music recordings run for play on stereo outputs. Having left and right channels and an additional subwoofer should be suitable.
The same point goes for watching movies. Most movies are also made with stereo sound in mind, so having a 5.1 or 7.1-channel setup may not be necessary.
On a related note, you should also avoid adding a sound bar. While a sound bar might help by combining the left and right channels in one place, they aren't as flexible as standalone speakers. You should add a quality integrated amplifier to your stereo system for more effective sound production.