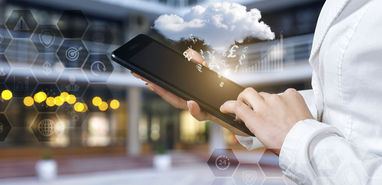 These days, an increasing number of researchers and businesses are employing mobile devices for data collection due to the faster and more efficient this tech offers over traditional methods. This guide goes through everything you need to know about mobile data collection and provides some top tips on how to choose the best solution for you.
What is a mobile data collection?
Mobile data collection involves collecting qualitative and quantitative data via a mobile device. It allows the researcher to ask questions, test hypotheses, and analyse results. By using a mobile device, you can record information at the point of collection and eliminate the need for post-information-gathering data entry. As such, it provides a great means of gathering real-time and passive data directly at the source.
10 reasons why you should use mobile data collection today
Mobile data collection is more time-efficient as it reduces the amount of time needed for field data collection. What's more, as data is instantly uploaded less time is consumed by data entry, analysis and evaluation of data.
Mobile data collection helps promote teamwork. This is because it typically stores information in a single centralised location so multiple people can access and share data.
Mobile data collection software improves the quality of collected data as it reduces the possibility of error at the point of collection. Some solutions offer features such as validation functionalities can be used to further enhance basic data collection and lower errors.
Mobile data collection is more secure than traditional methods. If not handled carefully, hard copies of the data can be all too easily lost or destroyed. Storing data on mobile devices means that information can be easily stored, backed up, and encrypted for secure future access.
Most data collection software allows for a large degree of customization so you can tailor the tool to your unique needs.
Mobile data collection rapidly collects diversified information and produce data that is ready to share and analyse.
Because data is collected in real-time, it is less prone to memory bias than retrospective assessments. What's more, you can also monitor the pace and coverage of data collection to observe when and where researchers are submitting data.
This is greener than traditional methods as the digitisation of research processes with mobile data eliminates the need for paper.
Mobile data collection tools will dramatically reduce your workload laborious and time-consuming tasks such as data entry can be easily automated.
The use of mobile devices may also prove to be less expensive in the long-run as you can cut the printing costs associated with using paper.
When is mobile data collection used?
Audits
Compliance
Job Scheduling
Checklists
Lead capture
Research
Feedback
Surveys
10 factors to consider before picking a mobile data collection tool
What are your data needs, i.e. do you need to collect quantitative and/or qualitative data?
What is your budget?
How many users will be using the tool?
What security and privacy features will you need?
Will you require this tool to integrate with other technologies?
How customisable do you need it to be?
Will you require offline functionalities as well?
Do you wish to upload rich media such as photos, voice recordings and videos?
How long do you intend to use this tool for, i.e. is it for a short-term or a long-term project?
Do you require automatic data collection?
Common missteps  
When selecting a mobile data collection tool, there a few common mistakes that you will need to avoid. While you are researching your options, don't base your choice solely on cost. It's important to consider the lifespan of the technology and to factor in whether each tool suits you in terms of scale and sustainability. Before implementing any tool, you should also arrange a testing period so you can identify any possible problems.