Learn the security steps you can implement now to protect your mobile device and the electric payments you make with Apple Pay, Venmo, and more.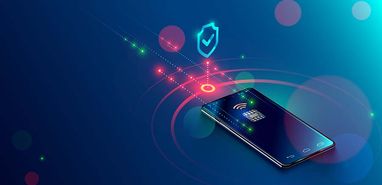 Recent studies show that 70% of all fraudulent transactions come from mobile devices. That means that you are more likely to be hacked on your phone than your computer, and your data is in grave danger if you don't have protections in place. While the photos you share and the texts you send can be damaging enough, this statistic becomes even more frightening when we think about how often we use our phones for electronic payments.
Everyone has paid for something on their phone at some point or another. Still, few people actively take the steps necessary to protect their devices from hackers who want to steal their personal information. As our world continues to evolve and we use physical money less and less, mobile security will become all that more important. Let's look at some common scams and what you can do today to protect your privacy actively.
The Issue with Unsecured Devices
While paying for goods and services with a cell phone used to be for the most technologically elite, the arrival of COVID-19 and a transition from physical locations to online stores has made paying by phone one of the most popular options for people around the world. The arrival of many user-friendly payment apps like Venmo, Apple Pay, Google Pay, and PayPal has made this process easier than ever for phone users of all ages and tech skills. However, hackers have also seen the popularity of mobile payments and are doing everything they can to take advantage.
Hackers have many tactics to gain access to your phone and the data within; even the smallest piece of information they get their hands on can be big trouble. For starters, if cybercriminals get a hold of your credit card number and the associated details, they can take out fraudulent loans that could put you into bankruptcy. Beyond that, they can also steal the information you share on payment apps, like your birthdate and social security number, and sell that information on the black market. If they get a hold of your password, and you use the same one for your other apps, they can also break into those programs.
Once they gain access to your system, hackers have many methods of stealing your payment information. Cybercriminals can install malware and spyware that allows them to keep tabs on your phone conversations and see in real-time when you log into your payment apps and then use that information at a later date. You may be able to tell that something is wrong by seeing an unintended increase in data usage or new apps on your phone that you didn't download personally. If you see any strange occurrences, you need to act fast, and a full system restore may be in order.
Common Scams
Hackers can gain access to your device either directly, by stealing your phone and breaking in, or indirectly, by providing fake software or tricking you with a fake scam. Therefore, it is important to be aware of the common tactics that cybercriminals use so that you can avoid them and make smart decisions.
One of the most common tactics is the phishing scam, a communication most often received via email or text that appears legitimate. Still, it includes a link or attachment that, when clicked, provides instant access to the hacker on the other end. The idea of the message is to capture your curiosity so you are inclined to click. The sender could pretend to be a figure of authority like an employer or the IRS, or it could announce that you won a prize or a contest that doesn't exist.
It is important that you can detect a phishing email when one arrives by catching the signs:
The message is not addressed to you but to "whom it may concern" or "Dear sir or madam."
There are many misspelled words in the subject and body.
The email appears to be from an official company, but the email address is from a common carrier like Google or Yahoo.
You are asked to click on a link or attachment you did not expect.
Since hackers know that you are typically out and about when you make your mobile purchases, the man-in-the-middle scam continues to be a popular tactic via rogue hotspots to steal your data over Wi-Fi. This is where a hacker sets up a fake Wi-Fi account that promises to be free and often appears to be the official network of the restaurant or shop. However, when you connect, you are really connecting directly to the hacker, and they have you from there.
Important:
To prevent this scam, always ask an employee of the establishment for the proper Wi-Fi network, and install a
virtual private network
(VPN), which will disguise your location and often include built-in malware, ad, and tracker blocking software.
Protecting Your Device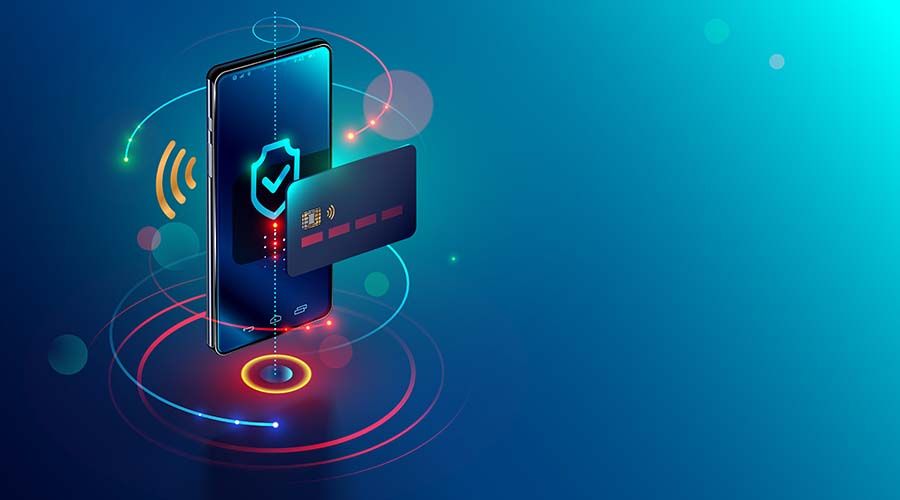 While knowing about common scams is a step in the right direction, you must take the necessary steps to protect your device so you mitigate the damage even if you fall for a hacker's trick.
Strong Password: You first need to add a passcode or password to your phone that is not easy to guess. The password should include a combination of letters, numbers, and special characters, and you should update the password every few months.
Two-Factor Authentication: If you use payment apps often, you should double down your phone security by adding two-factor authentication. By enabling this option, your phone requires additional input after entering the password. For the highest level of security, this second input should be a fingerprint or eye scan that is unique only to you and cannot be duplicated.
Turn On Encryption Settings: You must encrypt your devices, which will make your data and payment information unreadable to hackers. If you are skittish about installing VPN software, then at least turn on the encryption settings you have on your phone. This option is available in the settings section of iPhones and Android devices and could be the lifesaver you need.
Disable Bluetooth:

Bluetooth is becoming an option as an alternative to RF for wireless payments. Turn off Bluetooth as well as other features of your smartphone unless they are absolutely necessary. Doing so will prevent your data from reaching malicious actors.

Keep Your Apps Updated:

Exploiting a known and public vulnerability makes it easier for cybercriminals to invade your privacy. Updating apps is important for users as it fixes bugs in apps, so keep them up to date. After gaining access to a single app, it becomes easy for a hacker to take control of your phone.

Update Your OS:

Another way to patch these holes is through your operating system. So, updating the OS is as important as updating the apps.

Avoid Public Wifi While Transaction:

Public WiFi may bring convenience during an internet problem, but sending sensitive information over it can put you at risk. Because your information can easily reach anyone who is connected to that WiFi. Make sure to use home WiFi as it is the safest option whenever you shop or transact online.

Download Reliable Apps:

Ensure your payment information is safe in trusted apps. It's also critical to be careful about the apps you usually download to your phone. In the market, every other app contains malware or spyware. They are only designed to steal your data and deliver it to hackers.

Monitor Your Credit Card Account:

If you do transactions through a personal phone and have taken all precautions for payment, credit card transactions still need to be checked. You may become aware of suspicious charges while viewing the account and report unauthorized charges to the card issuer. Also, contact your bank or apply for a new account if you have detected malicious activity.

Monitor Your Device: While technology helps, user error alone can do you in. Always keep track of your phone when out in public. It only takes a couple of minutes for a hacker to break in and install malware, so keep your device in your pocket when not in use.
Apps Can Help
In addition to your smart passwords and awareness of common scams, you can also install applications that can help keep your information secure. For starters, look into kill switch apps, which are programs that erase the data on your phone if you happen to lose it. Some of the best options currently on the market include those from NORDVPN and CyberGhost.
Just like on your computer, you can also install antivirus software on your mobile device so you can scan for malware and get advisory messages if a virus is detected. If you have existing software, update it whenever a new version becomes available. When it comes to downloading software on your phone, do your research and always go through the official app store, as these programs are vetted ahead of time and are generally safer.
Tip:
To make your mobile payments as secure as possible,
use a virtual wallet
, such as Apple Wallet, Samsung Pay, or Venmo. Instead of holding actual payment information, your card info is validated with the card company, and then you are assigned a token that is unique only to you. That way, a hacker cannot get your actual card data, and the token cannot be used anywhere except with the phone it was set up with. To be as safe as possible, never send a payment to anyone outside of these apps.
As long as we are dependent on technology, there will be hackers eager to try and take advantage and steal what is most sacred to our well-being. By being proactive and secure, you can avoid becoming a statistic and keep your money safe.