Freelancers have tough jobs. They handle client work, business operations, and marketing all at the same time. That's why freelancers need time tracking. Here's how to do it right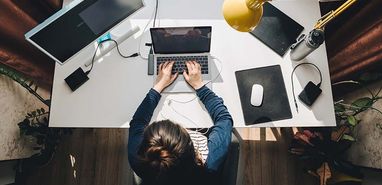 Time management is a necessary skill when you work with clients.
With several clients to deal with — sometimes simultaneously — your work doesn't just come to a stop at a certain hour. Sometimes, work for one client extends well into the time you set aside for another.
When clients think that you aren't putting enough time into their projects, things get even more complicated.
This is why it's important for freelancers to accurately track their time.
Five Time Tracking Best Practices for Freelancers
Time tracking is a simple discipline that pays off. Though it may seem like extra work now, it's an easy habit to build. Here are some tips to help you get started.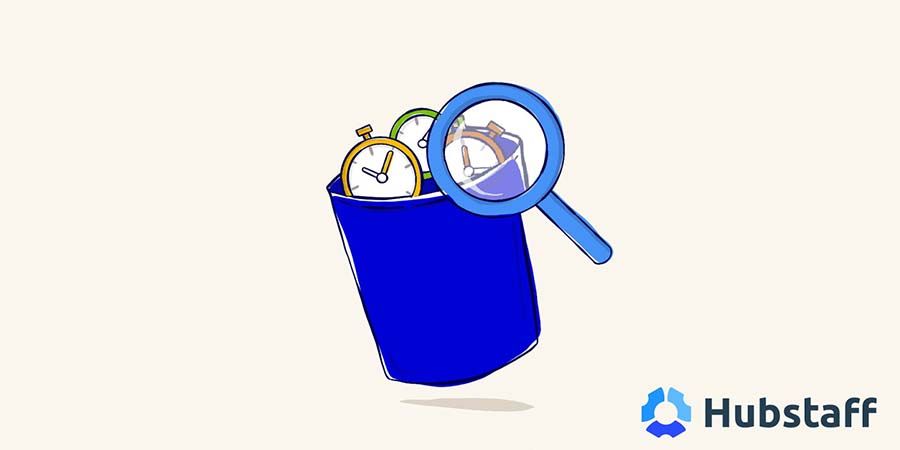 1. Only Track the Time You Actually Work
Tracking everything you do during your working hours (whether it's a work task or not) causes inaccuracies and defeats the purpose of time tracking.
If your schedule for a project is 8am to 12pm and you took a break for 30 minutes, then you shouldn't include those 30 minutes in your total number of hours. The same applies if you spent 15 minutes checking your social media feeds or checked your personal email multiple times throughout the day.
When you stop working, stop the timer.
There's a big difference between "I worked between 8 and 12" and "I worked on client projects for four hours." The latter is indicative of your overall efficiency, which is an important metric for both you and your clients.
The goal of tracking your time is to find the best way of getting things done in a reasonable amount of time. The more accurate you are, the easier it's going to be to improve your work habits.
2. Don't Work on Multiple Projects at the Same Time
If you're tracking your time while working on Project A, then you shouldn't work on Project B, even if it's just for a couple of minutes.
Should something come up regarding another task — an idea or a client request — the best thing to do is to take note of it for later instead of working on it right away. Suddenly switching to another task could disrupt your concentration and thought process, both of which are difficult to get back.
Trying to multitask complicates billing. What if your client asks for proof that you really worked the hours that you billed, but your records show that you were logged into another customer's systems?
If you must work on another urgent task, make sure that you track that time accurately. Every minute counts if you want to be as productive as possible.
3. Be Transparent With Your Clients
As a freelancer, you can't avoid follow-ups from your clients. The great thing about time tracking is that instead of just saying you're "around halfway" done, you can provide them with real numbers to go along with your progress reports.
With that said, you should be 100% honest with your clients whenever they ask for updates. It's not fair to them if you claim that you've worked more hours than you actually have for the sake of making some extra money.
Caution:
Lying about your hours might cause feelings of distrust in your clients. You might also unwittingly send the message that you're inefficient, which could reach your clients' connections.
4. Use Timesheet Templates
Timesheet templates are incredibly useful for tracking your time. They're easier to organize than writing time entries on paper, and you only need one template that you can copy.
Creating a timesheet template isn't hard. You can start by creating a four-column table with these categories:
You might need to modify your template depending on your needs. For example, if you have different bill rates per project, you might want to add an "Hourly rate" column.
Edit your template as needed, and be sure to customize it to make it look professional. Since you will be submitting your timesheets to clients, make sure they represent your brand.
5. Automate the Process with a Time Tracking App
If you're looking for the easiest and most efficient way of tracking your time, a time tracking app is what you need. Time trackers don't require you to manually write down timestamps and the tasks you worked on, making it easier to remain focused throughout. They also help with credibility, because your clients may trust the tracking software more than manual tracking.
Time tracking apps require minimal effort to set up. Once you've prepared your projects and tasks, you can get to work while they track time in the background.
Most popular time tracking apps have a central dashboard where you can see data like total hours worked, hourly distribution per project, and most active days. Use this information to optimize your workflow for maximum productivity.
Why Should You Use Time Tracking Software? The Four Top Reasons
Better Time Management
Time management isn't just about meeting a certain number of hours for each task.
It's also having a deeper understanding of how you make use of your time so you can make improvements.
Time tracking apps show you which types of tasks are consuming more hours. You have accurate data that is ten times more reliable than trying to remember what you previously worked on and how long you spent working.
Time tracking data can also help you identify your productivity habits, which you can use as a reference when creating your work schedule. That way, you can make sure that you're making the most of every second.
Your records can also show you whether you're as profitable as you think. Some high maintenance clients take up more of your time than you can afford. Make sure you're focused on the right jobs to keep your best clients — and your balance sheet — happy.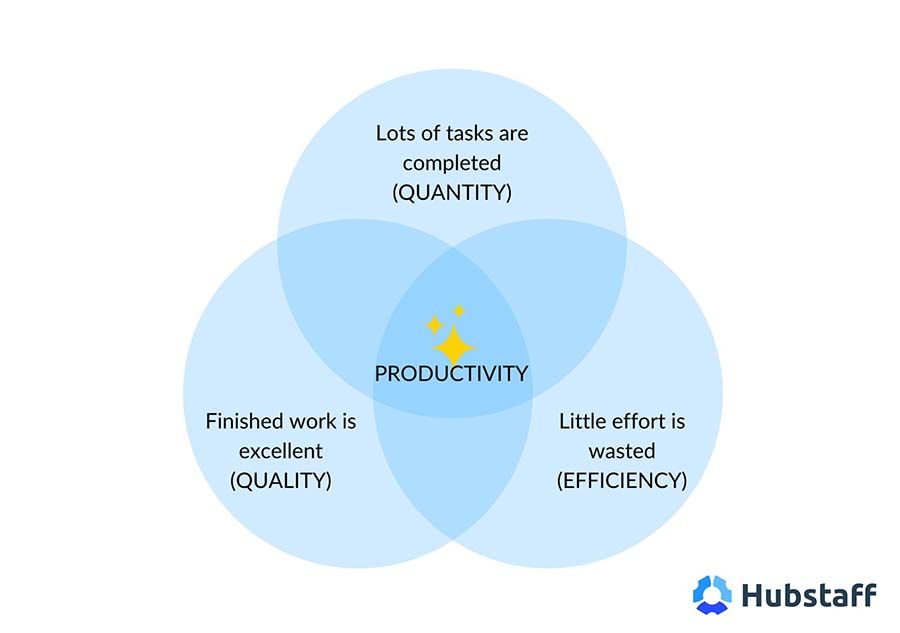 Better Client Relationships
Freelancer-client relationships can be tricky. According to BusinessKnowHow, micromanaging clients are one of the biggest issues freelancers face.
Understandably, clients need assurance that work is being done. At the same time, it's difficult to focus if clients are constantly asking for updates.
Aside from helping you monitor your productivity, time tracking data can also be submitted to clients as proof of work. Time tracking allows you to concentrate on work and gives clients the assurance they need. As a result, the workflow becomes significantly smoother.
Improved Output Quality
You have a lot of things on your plate such as finding clients, figuring out challenging projects, and dealing with payment issues. On top of that, you have a long list of to-dos that constantly needs updates so you can report to clients.
When work becomes overwhelming, two things happen: the quality of work drops or tasks don't get done.
This is why time tracking is a must. Without the need to memorize everything you're working on, you can concentrate your energy on doing the best work. This results in better performance without sacrificing accountability.
Automated Invoicing
After the project is completed, you still have to deal with invoicing, which is no easy task.
Time tracking removes the calculation process from invoicing so all you really need to do is track your time while you are working.
The total amount due will be based on the total number of hours you worked and the billing rates you set. You can send invoices and clients can send payments through the app itself.
Great Time Tracking Tools for Freelancers
While there are several available time tracking solutions, a lot of them are designed for use by teams or large organizations. Here are some of the best time trackers for freelancers.
Hubstaff – Easily track your progress and productivity with accurate time tracking, keyboard and mouse activity monitoring, and optional screenshots. Create detailed timesheets and review trends with a robust reporting feature.
Toggl – Hassle-free time tracking with an intuitive user interface. Start working with one click, create new tasks through the desktop app, and view progress reports.
Tick – Track time to different tasks and see the hours you spent on different projects. Lets you view daily time cards and manually add hours.
These are free apps, but you can upgrade to paid plans for more powerful features.
It's Time to Start Tracking
Time tracking is perfect for freelancers because it helps you constantly improve. Once you get used to time tracking, you'll be able to see habits that you didn't notice before.
The more you track your time, the more you'll understand your productivity. It won't take long before you feel improvements in your performance, as well as in your relationships with clients.