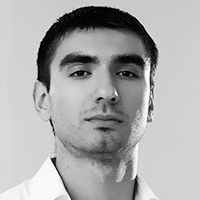 Andrej Kovacevic
Administrator
Editor at TechLoot. A digital marketing specialist, tech writer and evangelist with over 10 years of experience helping small businesses of all kinds build brands that get noticed and drive sales. An avid technology media consumer, with a keen interest in topics related to digital marketing, fintech and productivity. You can find him providing tips, advice, and in-depth coverage of the latest developments in the world of the digital entrepreneur and sharing insights gained from the experiences in the technology industry.
TechLoot is the tech advice you can trust
Who we are
Our authors have years of experience in a variety of digital industries.
Meet the team
behind TechLoot.
What we publish
We publish thoroughly researched guides over a set of different areas. Learn more about
our editorial process
.
Who's it for
Our content is for everyday tech consumers and enthusiasts who want to stay on top of the latest trends.