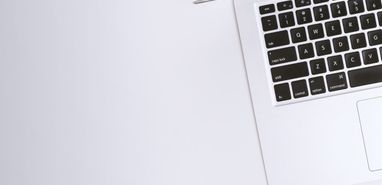 Every company has its points of guilt when it comes to cutting design corners in favour of boosting specific attributes of their products. After all, Apple wouldn't be nearly as well-known as it was if they weren't able to produce thin, aesthetically attractive laptops that specifically target the high-end consumer market. Unfortunately, we're reaching a point where continuing to push for thinner, lighter laptops is absolutely gutting their performance for little to no benefit.
Thickness vs. performance: A harsh reality check
While this isn't an issue that only Apple faces, the most recent instance of wide consumer focus on performance metrics came about via a YouTube video posted by David Lee, in which he outlines how the specifications of the current generation of MacBook Pros are only valid if you run them in a refrigerator or other equally ridiculous thermal solutions.
The simple reality of the issue is that Apple is pushing the aesthetic and portability of their device beyond what the laws of physics currently allow, but are branding their thermal issues as a feature, not a bug. Frankly, that's about as dishonest as a company can get without outright lying, since there's a small grain of truth in what is obviously a core design flaw.
Many laptops support what is often referred to as a "turbo boost" which is actually a form of thermal throttling. As your CPU is called on by processes for more intense applications, it naturally produces more heat than when at idle; If appropriate cooling is available, the CPU can perform at its full specifications without risk of thermal damage. It's not a lie to state thermal throttling is a feature, as it does keep your hardware from frying itself to a crisp, but it wouldn't be such a massive selling point if laptop shells weren't in such a poor state.
Cracking open any recent MacBook will show you an internal design that is manufactured to take advantage of every available micrometre of space with heatsinks that may consist of little more than a strip of metal along one edge of the case. It's simply not enough to expect a modern multi-core processor to perform under such circumstances without dipping in performance harshly.
Acer is currently touting an ultra-thin laptop that sounds massively impressive from a technical standpoint, yet its real-world performance may suffer for what currently passes as innovation. You may not need a laptop that performs admirably in 3D modelling and rendering software or graphically-intense modern games, but you still might be buying machines that aren't up to performing as advertised.
Yet this isn't just an issue in the immediate future, but rather one that might cause problems with massive changes in computer hardware down the line. Dual-screen laptops are starting to crest over the horizon, yet with a current thickness of a gaming laptop in non-performance models, one has to wonder just how they'll manage to work in multiple displays and proper laptop internals without creating what is essentially a handheld bonfire.
The worst part is that we're not likely to see major changes in design unless consumer outcry reaches an appropriately high level, yet many high-end laptops wind up resigned to Facebook-browsing duty for which they are grossly overpowered to perform. It's hard to tell if manufacturers will ever get the message. Personally, shaving an inch of thickness off of a laptop that then has to be operated in a freezer to run at its full potential just doesn't seem worth it in the long run.