Here is a step-by-step guide on making a successful crypto-token investment - without making any costly mistakes along the way!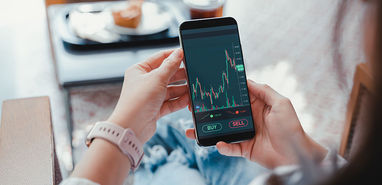 Crypto tokens are one of the most popular cryptocurrency categories in 2021. And, with more than 6.500 crypto token projects in existence today, it's easy to see why that's the case. However, suppose you're looking to make your first crypto token investments in this ever-growing market. In that case, you need to be aware of what pitfalls can prevent these lucrative investments from being successful.
1. Decide where you want to invest in
Decide on what kinds of token projects you want to invest in.
Depending on which type of project you choose, there are different risks in play for your investment. For example, when investing in utility tokens, the risk is that the coin could simply fail to meet any kind of demand. This is because people may find it challenging to use the product or service that the currency is supposed to provide.
On the other hand, when investing in security tokens, there's also a possibility that the tokens will face regulation or oversight from securities regulators – which can affect how easy it will be for people to get their hands on them during an initial public offer (IPO).
You should also check out crypto hedge funds – which are another great way to invest in crypto tokens without having to carry the enormous risk associated with ICOs.
As an investor, you'll have the chance to make money by choosing which coins the fund's managers decide to invest in – but you'll be excluded from all of the voting power at these same token project levels.
2. Learn about the different types of tokens
This step is crucial because it will enable you to determine what kind of investment risks are present for each type of token you're thinking about investing in.
3. Figure out when the tokens are being offered to the public
There are two primary periods when ICOs are being promoted to the public.
One is known as a pre-sale period when investors give their money for a much higher value in return.
The other is known as the main ICO crowd sale period – where your investment will be worth much less than what you pay for it.
If you're focused on making good profits from your investment, you'll need to take advantage of these pre-sale periods. However, you should be aware of the risks; because there's more demand for coins during the main ICO crowd sale period than supply. So, if you choose to invest in a token offered during these periods of high demand, your investment may turn out to be incredibly profitable.
4. Research each token project
When researching each token project that you're considering investing in, you'll need to become familiar with the marketing strategies of the company behind it. The company – or project owner – will also provide some sort of white paper where they describe what they plan on doing with their crypto tokens.
5. Decide whether you're going to go for a recommended investment model
Two popular investment models have proven their competence in the crypto token markets: the pre-sale investment and the crowd sale investment models. If you choose to invest in a specific token project that uses these models, make sure that you do because both are proven to produce good results for investors during this period of high demand.
6. Know how to evaluate your risk
You should know how to assess whether or not your tokens are worth investing in, which will determine if there is any chance of making money or not. When considering your risk, you will need to ask yourself if the token project you are thinking about investing in has a proven track record for success – because while some projects have shown that they can be profitable, others don't even have a long-term plan.
7. Use limit orders to purchase tokens
When using limit orders, the idea is that you're selling or buying tokens at a predetermined price point. This means that the transaction only happens when your order is executed – which helps to eliminate any kind of market volatility or market changes.
8. Understand what smart contracts are and how they work
One of the most important concepts to understand regarding blockchain technology is what smart contracts are and how they work.
Smart contracts are essentially online contracts that are built on the blockchain. These contracts automatically update based on the terms set by the parties involved in them.
This means that it can be straightforward for someone to read and understand your contract – meaning that you will always be sure that you won't accidentally miss out on any of your promised benefits.
9. Understand what hashing is and how it works with ICOs
When you're making your investment, you need to know precisely how hashing works to decide whether or not you're going to make a good investment.
It works by offering the public the chance to verify data blocks, which also enables them to earn new tokens in exchange for their cooperation.
10. Decide if you're going to invest with an exchange or if you're going to use a wallet service.
This is something that you will have to decide on for each specific token project that you're thinking about investing in – because there are particular challenges that you'll need to be aware of when it comes to both methods of investment. For example, when investing with an exchange – the main challenge is the small number of coins purchased. When investing with a wallet service, the main challenge is losing access to your investment if anything happens to the company's server.
Conclusion
As you can see, many different options are available to cryptocurrency traders.
You just need to research each of these options, weigh out the risks associated with them, and then choose what you're most comfortable with.
Selecting the right kinds of crypto tokens is an important step – which is why you must understand how investing works before you decide what kind of investments that you want to make.