The overall findings of this report clearly show that BSV is truer to the original vision than BTC.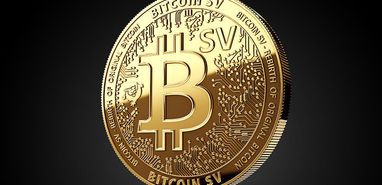 MNP, the well respected and fifth largest chartered professional accountancy and business consulting firm in Canada established in 1958, has released a report that investigates the alignment of Bitcoin SV (BSV) and Bitcoin Core (BTC) to the original vision of the Bitcoin protocol described in Satoshi Nakamoto's 2008 white paper.
'Current implementations (Bitcoin SV and Bitcoin Core) were compared against that original vision. Our findings indicate that Bitcoin SV is most representative of Satoshi Nakamoto's original intention for Bitcoin,' the report states.
The independent review of the Bitcoin ecosystem was performed between February 8 and June 4, 2021. There are several important comparisons between BSV and BTC within the report. The most notable of these differentiators show BTC has not met scalability and only partially met incentive mechanisms. BTC remains stuck with an artificial block size limit of 1MB while BSV has shown an unbounded ceiling on scalability. Currently, BSV is the world's largest public blockchain by all major utility metrics—from data storage to daily transaction volume, and scaling ability as well as average block size.
Energy requirements for BTC also remain high and increase with difficulty compared to BSV where the amount of energy required decreases significantly as block size increases. Free transactions can be intentionally ignored by BTC miners and potentially never be processed. Free transactions on BSV can and do occur within blocks due to its superior scalability. 
'Satoshi's original vision of an electronic cash and payment system, as previously defined, implies the biggest limitation of BTC is the small block size and growing fees to send transactions,' concludes the report.
Understanding the original vision of Satoshi was meant to be an improved way of sending and receiving transactions online or 'peer-to-peer' with a lower probability of losing personal data and eliminating the problem of double spending. It is sought to be an efficient means of internet payments including micropayments. While the original Bitcoin protocol provides opcodes for that specific purpose, BTC has disabled many of those original opcodes throughout its development, which has greatly inhibited its ability to perform effectively.
After examining Bitcoin Core and Bitcoin Satoshi's Vision compared to the original vision set forth in the whitepaper, forum posts, emails, and other writings by Satoshi, it is our opinion that Bitcoin Satoshi's Vision is the implementation that currently best represents what Satoshi originally intended, the report states.
The report additionally brings to light the numerous ways the blockchain has already begun to have a positive impact on business and industry. Following Satoshi's original vision, the BSV blockchain is the odds-on favorite to provide the greatest amount of future growth in this space.