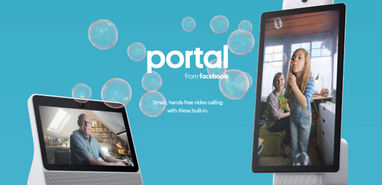 In what looks to be a direct competitor to the Amazon Echo Show, Facebook have launched a new gadget called the Facebook Portal. Aimed at video chatting, the Facebook Portal will allow users to video chat with anyone who has Facebook, Facebook Messenger and even other Portal users. It will also stream music from Pandora or Spotify and videos from Facebook Watch.
That's essentially it, though, as the Portal is an incredibly limited device. You can't even browse Facebook on it, which seems a little strange for the first Facebook-branded hardware product. So, what really is the point to the device?
Facebook Portal aims to make video chatting a more natural and easier affair
The Portal is specifically designed with video chatting in mind. It has its own special wide-angle camera lens that has the ability to recognising bodies. This lens can even track you as you move around your room without the need for you to adjust your camera or zoom, as it will automatically move around.
When you initiate a conversation, your Portal will scan your room for bodies. If it detects multiple people in the room then it will extend the video frame to ensure everyone is in the shot. If it's just you, the Portal will zoom in your face.
This makes for a more natural and comfortable experience. For one, the Portal is hands-free so you don't need to strain your arms holding your iPhone or iPad at a perfect angle for Facetime. Indeed, this natural approach gives the allusion that both parties are in the same room, sort of like a virtual reality experience. This will be perfect for contacting friends or family over long distances, such as those travelling or away for work or school.
The Portal will come in two different sizes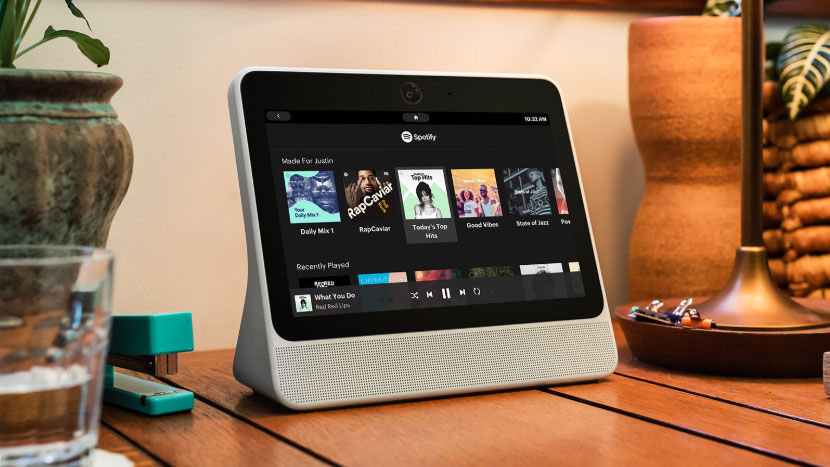 The Portal will be sold in a regular size and a larger Portal Plus. The smaller is the one that most resembles the Amazon Echo Show and looks like a small TV that will easily blend into your home. The Portal Plus is much larger and will most likely need its own dedicated space due to this size such as in an office or living room.
Can you trust the Facebook Portal?
Of course, no matter how beautiful or useful the product is, the fact that the Portal is a Facebook-branded camera and microphone that you bring into your home, makes it a dangerous product – regardless of how safe it actually is!
There's no escaping the fact that Facebook are now vastly mistrusted amongst consumers. Indeed, a survey performed by Reuters found that Americans do not trust Facebook much at all after the Cambridge Analytica data privacy scandal. The company even tried to delay the release of the Portal in order to escape the media storm.
However, Facebook didn't just delay the Portal in the hope that everyone would forgive and the forget what the company did. Facebook have also taken steps to ensure that the devices are safe to bring into our homes.
For one, both the Portal and the Portal Plus come with a camera cover that you can put over the device when it's not in use. They also have a button that will completely turn off both the camera and mic, which will cut the circuit to deactivate the camera and mic, preventing any hacking attempts. You also cannot remotely turn these back on using the software, you have to be physically on the device to switch them on.
Despite these measures, you can still expect the Portal to find it difficult to overcome the distrust that is associated with Facebook right now.
If you get past the safety concerns, the Portal creates a decent video-chatting experience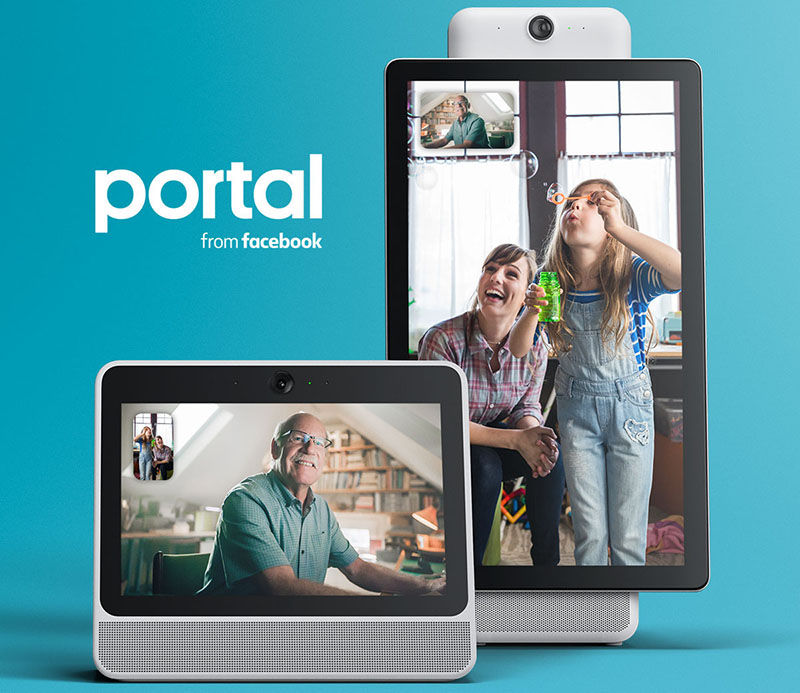 The Portal does indeed manage to follow you around the room and keep you in frame, it might be a tad lagging in places, but overall the effect works well.
Like the video chat feature on Facebook already, you can chat with multiple friends at once and can even overlay effects and silly masks over your faces. If you fancy having a night in with your friends, but you can't physically be all in the same room, there's a nifty little feature that allows you to stream the same music simultaneously in everyone's room – perfect for a karaoke party. You'll all need to have an account on the same service – Spotify or Pandora – though.
For parents, there is a fantastic feature that lets you have a story time with your children if you can't be there to do it in person. The story time function will bring a script up on the screen of the storyteller and allow them to add a mask to their face to get in character for the person watching on the other end.
The Portal isn't just useful when it's on though, when you're not using it the screen will scroll through selected photographs from your Facebook albums, making it like a digital photo frame.
Facebook have said that the Portal will go on sale in November with the smaller model retailing for $199 and the Plus for $349. There's also going to be an offer for $100 off if you buy two, brilliant for those who'd like to buy one for the friend or relative they'd like to keep in touch with.