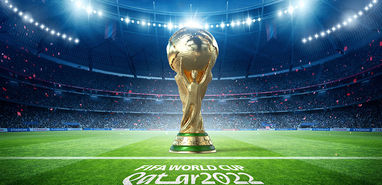 When England won the World Cup at Wembley Stadium, London, in 1966, it was sold as a brave new dawn. Football was home. Back where it belonged, and it was there to stay. Right? Well, not exactly. As any England fan can testify, it's been a difficult few years. But even the most pessimistic English football fan holds hope for Qatar.
FIFA's World Cup makes its first visit to the Arab World on what will be a historic occasion. Qatar qualified automatically as the host nation and will play in its first World Cup finals. Can they win it? It's unlikely. France is the current holder, having lifted the trophy in Moscow four years ago. Then we have mighty Brazil as the favorite at the best World Cup football betting apps. The Samba Boys rank as the competition's most successful team, but their last success was in 2002.
Where does England fit into the betting? Are they the dark horse of the World Cup and worth supporting at a reasonable price? Perhaps the bookies don't fancy Gareth Southgate's men and have had no problems writing them off as a team without much hope. Traders aren't always right; opinions count for nothing when the whistle blows.
The English squad is experienced enough to understand and ensure it doesn't affect the World Cup betting odds affect their game. Does England have what it takes to win the World Cup and bring football home again? There are clues in their recent form, stats, and the group draw.
Google Images Creative Common Licenses
Qualifying
Things couldn't have gone much better for England during the World Cup qualifiers, and they booked their spot in Qatar without fuss. England topped Group I with stats of eight wins against two draws, with 39 goals scored and just three conceded. As far as qualifying campaigns go, that's got to be one of the strongest in the competition.
The 26 points gained by England meant they finished two wins clear of the chasing pack, with Poland finishing as runners-up on 20 points. England did lose two of their last five, but by that stage, they were well clear of their rivals, and the job was done with time to spare.
When comparing England's record against that of the other major teams in Qatar, we note they were one of only a few that managed to go through qualifying unbeaten. That will fill fans with confidence, but the team was poor during a recent Nations League campaign, losing their position in the top tier, relegated to B level.
Group
Their reward for a near-faultless qualifying campaign was to be dropped into Group B alongside Iran, the United States, and Wales. That's not the easiest of pools, but England fans know it could have been worse.
Their team now has a strong chance of going through to the knockout stages, and it would come as no major surprise to see them do that without suffering defeat. Gareth Southgate's side has a solid defense, strong midfield, and an attack that scores goals for fun.
Form
Putting their World Cup qualifying campaign to one side for a minute, England's recent form hasn't been too great, and it was a Nations League to forget. They finished bottom of Group A3 with no wins, three draws, and three defeats, with four goals scored and ten conceded.
Suffering the pain of being relegated to Group B, passed by Scotland, who was promoted to Group A, Southgate's job is hanging in the balance. Failure to make it to the last four or better in Qatar could end up costing the manager his job.
What the Bookies Say
Bookmakers have had their say, and although they have written England off as potential winners, pricing them outside the top three favorites, they make Harry Kane their top goalscorer bet. England is also expected to come through the group stages and into the knockout rounds.
You can back them to win their pool at short odds. That wager can be done as a single, or you can add a few more similar selections to your bet slip and create a parlay bet at nice odds.