Every gamer has their own favorite hardware for a number of reasons. Let's look at the pro's top choices of different components.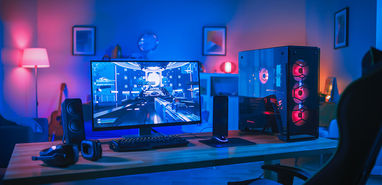 The Best Gaming Hardware Out There
When it comes to the best computer hardware, there are many options to choose from. Hundreds of companies out there are all convinced that what they have is the absolute best. But how can you be sure that what you're buying is the best in gaming hardware? Well, you ask the pros, of course! While it's true that every gamer will have their essential specifications suited to their preferences and needs, the opinions of the best gamers and publications provide a pool for us to draw inspiration from when building our own gaming PCs and gathering our accessories. Let's take a look, piece by piece, at the very best gaming hardware out there, as rated by the pros and the top gaming publications worldwide.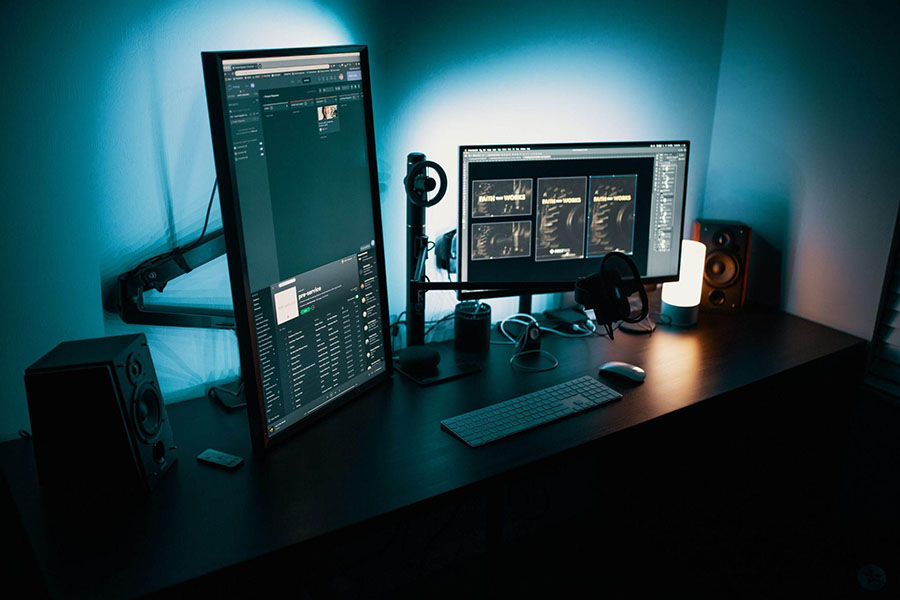 Monitor
Let's start with the outside and work our way in. If you're serious about gaming, the only monitor for you is the Acer Predator X27. As the name implies, it's a beast of a screen. You can feast your eyes on full 4k resolution on an incredible IPS display. It has DisplayPort 1. Connectors AND HDM1 1.4 ports so that you can also connect your consoles. The monitor also comes with built-in speakers and regular USB ports, which is always helpful. The Predator comes with HDR, which is a bit of a challenge if you're running Windows, but well worth all the pain and suffering in the end. This 27-inch behemoth is about as big as we think any desk monitor should be: any bigger, and you'll look like a dog at a tennis match trying to follow the in-game action.
Keyboard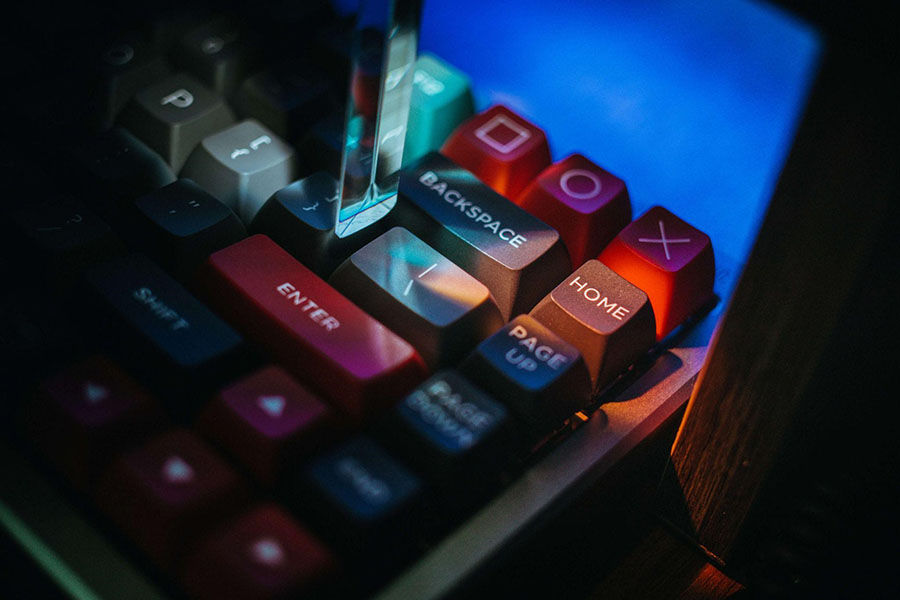 The king of all keyboards has to be the Corsair K70 LUX RGB keyboard. And Yes, RBG really is necessary. It's mechanical, so it might be a bit of a change for some gamers, but really there's no better way to play. All of the K70 keyboards are fantastic, but this one just takes the cake with Cherry MX Brown, blue or red switches that give the perfect level of tactile feedback. The build quality is incredible, and it includes a wrist rest (so stave off those pesky repetitive stress injuries) and dedicated media controls. The K70 LUX is fully programmable, but beware: you can't disassemble it without causing damage to the unit.
Mouse
Wireless mice can be painful due to the charging and potentially running out of power inconveniently. Thankfully, the Logitech G502 Lightspeed mouse is equipped with near-field charging technology! It's a complete and total game-changer in terms of wireless products. Obviously, for this to work, you'll need to get yourself a wireless charger- we suggest the Power Play Wireless Charging Mouse Pad. This way, you get the ease of wireless technology AND the ease of never really needing to set the mouse aside to charge and needing a backup: two birds, one stone.
Headset
This headset already appears on numerous "best of" lists, but it's so incredible that we had to include it here as well. The SteelSeries Arctis 5 really is incomparable. It's a wired headset that's not obnoxiously huge, so you can get used to it outside in the real world and at home when you are gaming. The sound quality is obviously top-notch, but we also have to note that the comfort level is out of this world. This is perhaps the most crucial quality in a headset; some would say it's more important than sound quality because you'll likely be wearing it for long stretches.
Speakers
Now for the other end of the sound equipment spectrum. Most people like to have a headset and speaker options because you never know when you'll have another person at your station gaming with you or having a chat. Our pick is the Razer Nommo Chroma. Some of the only available speakers are specifically built for gaming and gamer use. The pack includes two separate speakers on stands. They offer a rear bass output, meaning those bass tones shine through. They also provide a "full-range sound" system- not quite surround sound but a similar concept that will allow you to figure out where enemy footsteps are coming from. They work with Chroma's excellent lighting system; they make a great team.
PC
Now for the nitty-gritty. Here are our picks for the best possible gaming PC build.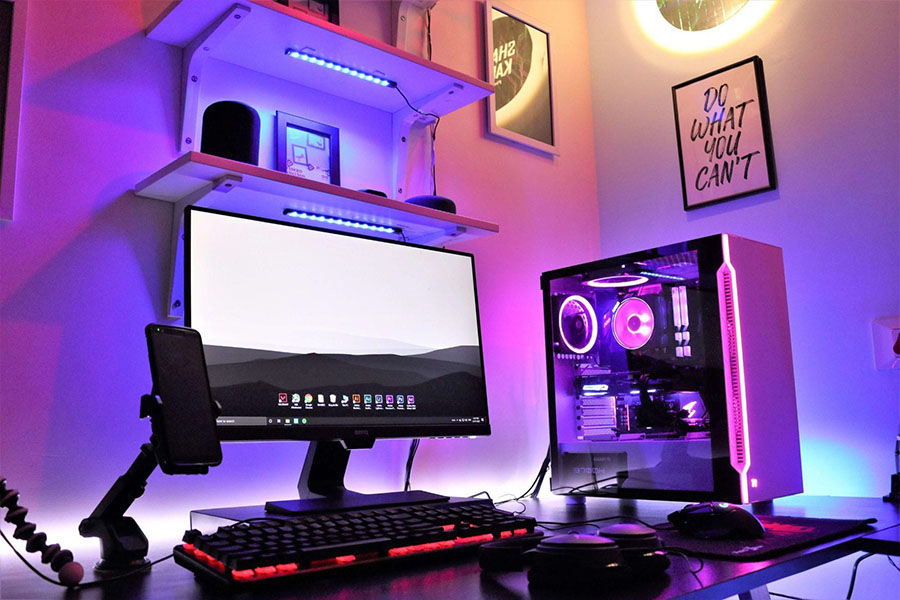 Graphics card
The Nvidia GeForce RTX 3080 Ti is without equal. While it offers the same gaming performance as one of two other models on the market, it does so at a much lower price point. Smooth and more than capable for 4k gaming, it's the cream of the crop.
CPU
While the Intel Core i9 10900K has been surpassed by its sibling as the world's fastest CPU, it is still the one we most highly recommend for any gaming PC build. The frame rates are absolutely incredible.
Motherboard
If you're using a CPU like the i9 10900K, you'll need a heavy-duty motherboard to go along with it. We recommend the Asus ROG Maximus XII Extreme. Its reasonable price point and memory overclocking are what make this CPU stand head and shoulders above the rest, not to mention the best network options available.
RAM
Random access memory (RAM) is basically your computer's short-term memory. Your computer doesn't need to access the storage device every time you access the data, so it makes accessing regularly used data easier. 
For long-term data storage, you need larger storage devices because RAM rests when power is off, so it's different. Checking the RAM is not very important, but you need 16GB or 32 GB of RAM for the best gaming experience or if you want your PC to last for many years. RAM varies widely in size, design, and speed.
Storage
Storage is the place where the data is well stored and accessible to the PC. All data that is useful is kept on the storage drive, including your operating system, games, and files. Hard disk drives (HDD) were used in the past, but now solid state drives (SSD) are available everywhere.
In particular, SSDs are more durable, quieter, and faster but become more expensive as gigabytes increase. The exact storage solution will change; for example, a smaller NVMe or SATA SSD is common for your files and operating system, while a larger HDD is for large files. 
A portable external storage solution may be helpful for you as well. One of the most rated solid-state solutions is Samsung 980 Pro M.2 SSD. As well as, the 3TB Seagate BarraCuda HDD is an excellent option for larger file storage and installations. 
Power Supply Unit (PSU)
As the name indicates, a Power Supply Unit (PSU) supplies the power that enables your system to function. PSU is sometimes neglected if you possess a simple system that can work on any power supply. 
Using a custom cooling loop and high-end video cards, you should use a PSU with sufficient wattage. The Seasonic Prime GX-1000 1000w PSU is a great option for a super fancy system and gaming system. However, if you want simple and convenient, the Rosewill HIVE 550S 550w power supply is for you.
Cooling
All of that power is going to create some serious heat. Keep everything cool and running smoothly with the NZXT Kraken X62. This water-based cooler will work with all major brands. It boasts a 280mm radiator and two 140mm fans. A small water block looks so much neater than an enormous air cooler in the long run.
Case
You'll be needing something gorgeous to wrap around all the power in your PC, and we suggest the Corsair Obsidian 1000D. This case features a wholly smooth and futuristic-looking exterior and a cavernous interior for the king of all builds. It's a super-tower that has the space for 18 fans and stands at 27.3 inches-a true behemoth.
Wrap up
These are the best of the best, top of the pops! Get out your Christmas list for these components; they're worth it!