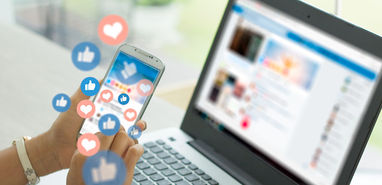 Social media marketing has been around for years now and has become an integral part of many businesses' success. It has become an avenue to build a brand, increase sales, find your target market and drive traffic to websites.
As the years passed and as the new decade began, we saw how social media became a battlefield for many companies to promote their businesses. Due to the influx of users and content overload, it has become difficult to stand out amidst the competition especially if you would just post and do nothing special about it. Treating social media as digital billboard would drive you nowhere and will not give you the results you are looking for.
Different social media platforms like Facebook, Twitter and Instagram have also evolved over the years as they started to cater to businesses more and understand what they truly need. As a business owner or a social media marketer, it is important for you to know these trends that will give you and your company leverage and visibility you need.
Social media strategies like creating campaigns, ad placements, social SEO, influencer marketing and live video contents should be added to your list of how to stay afloat in the sea of businesses trying to outdo each other.
Social media campaigns
One of the best strategies to start with is a social media marketing campaign. It is your collaborative marketing effort to reinforce your brand, products or services. These require focus, retargeting and analysis of your metrics.
Here's a list we've prepared on how to create your own social media campaign from scratch.
1. Choose your platform
Depending on your products or the services you offer, there is the right social media platform for you. However, when doing a campaign, it is best to choose the platform which you think is suited for what you want to achieve.
You can do your research on which of the social media platforms nowadays typically perform best for a certain type of campaign. You can also try experimenting with emerging channels that you think have the potential to make your brand big.
2. Create your goals
A plan without a goal is nothing. Same goes for your social media campaign. Ask yourself, "What do I want to achieve in doing my own campaign?".
Do you want to leverage brand awareness or brand visibility? Do you want to generate leads and add more sales? Do you want to increase followers and build a community or do you just want to drive more traffic to your website?
This is your end-game plan and all that you do with your campaign should be anchored to what you really want to achieve. Make your goals realistic and attainable. Create metrics that you want to achieve.
3. Make a timeline for the campaign
A proper campaign needs a timeline. This should start from your initial preparation until the extraction of results from your metrics.
Create a content calendar as this will help you properly plan what you want to post. Enter in your calendar even the time you want your post to be live online. This will save you a lot of time and will save yourself and your team from a lot of headaches.
4. Know your audience
A good campaign should know its target audience. Knowing who you want to tap will help you create the right content and the right demographics.
Selling customized car parts? You may want to tap car enthusiast in the 25 – 50 age group as these are the young professionals who have the spending capacity.
5. Use visuals and interactive posts
This is crucial in making your campaign a success and increasing engagement. In the past studies, it is noted that visual contents perform 4.4 times better than text-based content as 65% of people are visual learners.
2019 was considered as the visual year as studies show that there is an increase of 80% of people's desire to read from visual content and post with images produce 180% more engagement.
Create your visual content to capture your target audience. Make it fun and interactive. Alongside, ask questions, start a poll or create a survey. This will have people talking about you and create the engagement you desire. Furthermore, create social media contest and offer prizes. This will not only create a buzz but will help you build a strong following, and invite more people to follow you.
6. Respond after starting the campaign
People started noticing you and began sharing your campaign contents? Reinforce engagement with positive interaction with your personal attention. Reply to comments, say thank you and answer queries abruptly. Customers would want your answers right away so be vigilant in checking your engagement as well as your inboxes.
7. Check your analytics
To make the most out of your social media campaign, you need to keep track of your data. This also allows you to gauge the effectiveness of your campaign.
Track your ongoing metric. This is necessary to know the overall pulse of your campaign and to make necessary adjustments. This lets you also know the reception of your target market and how your brand is being picked up.
At the end of your campaign, check the metrics you made along with your goals. Was it attained? Were you able to meet what you have desired and did it meet your expectation? This will become your basis as you gear up for your next social media campaigns.
Now that you know how to create your own campaign from scratch, here are some best practices you can incorporate as well.
Call-to-Action (CTA) – Entice your audience to interact with your campaign. Tell them what to do like, click the link, learn more, message us to know more, visit our site
Incentives – Feature compelling incentives in your promotions no matter how it small it may be.
Relevant prizes – Running a contest for your campaign? Make sure to give prizes relevant to what you really offer. For example, if you are managing a salon, give away discount coupons or free service vouchers to ensure they will visit you instead of giving them free movie tickets or free meals that will not be beneficial in your line of business.
Adapt the look across all your platforms – Create a seamless campaign by dressing up your social media channels with your campaign.
Use hashtags for the campaign – This is another fundamental thing that you can incorporate to make sure of your success. Hashtags make your content discoverable when used correctly. This will widen your reach and may tap interested people outside your preferred demographics.
Influencers – Want to make most out of your hashtags? Connect with influencers. Influencers have already built a following and loyal community and connecting with them helps you become more visible. Tap the correct influencer for your brand.
Social media is definitely one of the testing grounds for your business' success and social media campaigns are one of the great options to build your name and establish your brand. With all these steps and tips, start getting creative, make engaging contents and build a community.