Outside the EIG and GoDaddy empires, Apex Hosting is the most loved, shared web host. However, recent price increases and a few other limitations from the support team forced users' minds to search for alternatives.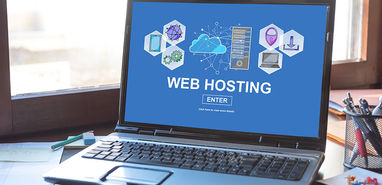 Apex Hosting is one of the most popular Minecraft server hosting services on the internet. Not many sites provide servers for Minecraft and use such sophisticated tools.
Why Look for Apex Hosting Alternatives?
Before talking about the negative sides of Apex Hosting, let's talk about the good side of it as we still think Apex Hosting is a great hosting server:
Using Apex Hosting for Minecraft provides hosting and domain that will help you manage your site.
It offers a Multicraft tool, a service similar to the cPanel, and is fully functional in the Minecraft video game.
The domain name offered by Apex has an area code according to the location you are. The area code will be followed by the domain apexmc.co.
Automated backup on all plans with dedicated IP addresses gives a friendly browsing experience.
With Apex Hosting, you're able to create your own Minecraft server without worrying about the database. It allows access to the database since it was the MySQL system. After creating a Minecraft server users can access not only from the browser but also from the applications.
The availability of different storage database access allows users to choose between 1GB to 4GB of server space.
While there is a lot to like about Apex Hosting, there are also some downsides. Let's check them out.
Limited Resources
Most hosting companies claim that they are providing unlimited bandwidth that is different from what they claim to.
In other words, at a certain point, you might face a bandwidth problem. Apex is one of the providers who do such things.
Support Center
Apex Hosting is known for its customer support service. But in the last few years, users felt uncomfortable with its support team.
Terms of Policy Dispute
Over the last few years, users have reported to be suffering regarding TOS disputes. Whenever Apex Hosting double-charged any account and users disputed double payments, the account got deleted permanently. In other words, according to Apex Hosting, whenever you try to dispute a double charge, you are violating their TOS policy.
Refund Policy
The refund policy is not up to the satisfaction of the users. Even after claiming a refund instantly after any disturbance, they will make you wait for days. If you are a bit late in the payment procedure, they will completely delete your account without any explanation.
No VPS Dedicated Servers
Despite all other excellent features, Apex does not provide any VPS dedicated server to the users. With a dedicated server users are rewarded with dedicated resources they will need to host. The IP address is also not dedicated.
Other Issues
Users are facing more lagging issues in the Apex Hosting server than any other provider. Also, it is not available in multiple languages.
4 Best Apex Hosting Alternatives
1. Hostinger
Hostinger is the most reliable for Minecraft servers and web hosting in general. It is widely known for its affordable web hosting plans. Moreover, it offers everything you need to launch a Minecraft game server.
The subscription plans always offer cloud-based VPS that will ensure stable and reliable performance. Via the Multicraft control panel, you can have the facility of instant set up. It will put your data privacy and security in priority.
Via 'ready-to-install modpacks and plugins' from the get-go, it is also possible to create a modded server.
Features
Automated backup on all plans
24/7 live chat support
File transfer protocol access
PCI compliance for payment processing
Instant set up
Easy server management
30 days money-back guarantee
Cloud Clare DDos protection
Free MySQL database to store Minecraft files
Compared to other options on the list, Hostinger hosting doesn't offer as many server locations
2. ShockByte
Specialising in in-game server choice ShockByte is an alternative to Apex Hosting. The company offers complete DDoS protection and assures 100% network availability. It offers a free subdomain, an automated system to assist with instant setup.
You will get high-core CPUs, NVMe disk spaces, and DDR4 RAM to boost speed, performance, and efficiency. Apart from all these ShockByte offers the users freedom to build Minecraft worlds supporting all the major versions from Java and Bedrock.
ShockByte gives you an option to custom Minecraft hosting plans.
Features
Multiple payment plan options
Automated upgraded and downgraded system
Free subdomain with unlimited disk space
Free trials with Enjin and Buycraft
Custom subscription plan
Unlimited slots facility
100% uptime guarantee
The specialised game server provider
The refund policy applies only 24 hours after payment
3. BisectHosting
BisectHosting is ideal for both small and large multiplay communities. It is another affordable server hosting provider that specialises mainly in Minecraft. With an impressive range of plans, you can use its Java edition or bedrock edition.
It provides flexible options offering from 1GB up to 32 GB RAM. The easy setup, free MySQL, free sub-domains, and unlimited slots in the perineum package have made itself an alternative to Apex Hosting.
There are eight server locations across the globe, and you have better options to ensure premium latency. You can install as many modpacks and plugins as you want to maintain their fair usage policy.
Features
There is unlimited NVMe SSD space here
Free modpacks installation and updates
FTP access
Custom JAR support
Bedrock server edition is available so you and your players can play Minecraft on mobile devices
Flexible options
DDoS protection
Multiple control Panel
Instant setup
Features like automatic backups are paywalled as addons or come with the Premium packages only
4. ScalaCube
ScalaCube is a feature-rich provider offering hosting services. ScalaCube allows you to create multiple servers using a single hosting plan. It's ideal for running several server versions at the same time. The platform supports the one-click installation. It will even let you create your own Minecraft launcher using custom forge servers.
By using the Bungeecord facility, you can create another network of multiple servers. You will be able to switch from one server to another while in-game.
The user-friendly interface of ScalaCube is easily navigable and will provide you a lag-free service. An unlimited slot facility has made ScalaCube one of the best Minecraft hosting services and a great alternative to Apex.
Features
It provides unlimited slots with a 99.9% uptime guarantee
Bungee Ford Support with free web hosting
Custom JAR and DDoS protection
Free basic server (forever)
Free subdomain
Automatic backups
Full FTP access to manage your files
SSD storage
There is no refund policy
Server locations are not sufficient
Final Thoughts
When you are looking for an alternative to Apex Hosting, you should consider the following points:
Pricing
Updated features
Support service
Latency rate
Uptime
How many users can play at once
Backup
Privacy protection
In this regard, we found that Hostinger is the best alternative to Apex Hosting as it fulfils almost all your requirements.
But if you don't want to pay, ScalaCube is the perfect solution to enjoy Minecraft without paying anything.