With so much content in its library, Netflix can entertain you for hours. But how you can get access to the content from other countries? It's easy.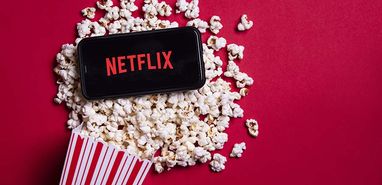 Finding something to do during the current global pandemic can be challenging at times, especially with new lockdowns, different tiers, and extension of furlough schemes. It means more of us are staying at home twiddling our thumbs. But it doesn't take long for those thumbs to reach for the remote and explore what Netflix has to offer.
In fact, during the lockdowns, streaming services like Netflix have seen a surge in new and repeat customers streaming their shows. As the first lockdown took hold in the first three months of last year, 16 million new people signed up globally.
There comes a time though when you're just fed up of what's available, and you'd like to see what Netflix offers to other users around the world. There's only so many times you can watch Friends, right?
Stop Withholding, Netflix
You'd think that Netflix, like any other streaming service, would be the same wherever you are. The same look, layout and the same TV shows and movies for everyone to enjoy. Nope, that's not the case as Netflix is very different from country to country.
Lots of TV companies and media companies strike deals with Netflix. For instance, when Titans was first broadcast on the unsuccessful DC Universe, the company made a deal to broadcast it on Netflix for a UK. This is similar to lots of shows where Netflix can get the rights to broadcast a show, but it depends on the country. You're allowed to see the shows in the country where you create your account – so you get a mixture of UK shows, US and rest of world. However, you don't get the full US content of movies and TV shows, nor what's available in all the other countries.
Open the Library Door
A VPN is a handy tool you can use in your quest to open up more Netflix content. It works by hiding your IP address and allowing you to use another one. Every device has an IP address, and it can be used to ascertain your location. So, logging into Netflix from Manchester or London will show that you're based in the UK.
With a VPN, your traffic channels through a server in any country. If that is in the US, then hey presto, you've now got a US IP address, and when you log in to Netflix, you'll be logging in to the American one.
You can use an economical and reliable VPN like the CyberGhost VPN, to unlock geo-blocked content. It also works when you're travelling – for instance if you've decided to go travelling around the Far East and want to have a nice rest after all that backpacking, you might head straight to Netflix on your phone or tablet. But you might not want to watch everything the Thai Netflix service offers. You might be missing the box sets you started back at home. Simply log back in using a UK server on the VPN, and you can pick off right where you left off.
How to Install and Get Started With a VPN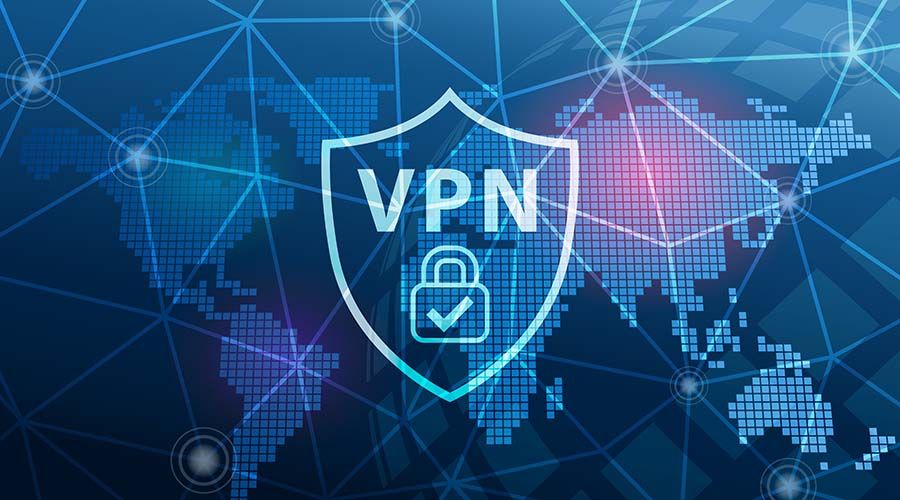 The good news is that using a VPN, from installation to daily use, is a simple process. Once you've downloaded it onto your device, whether it's a PC, Mac, Android or iOS device, it only takes a few clicks of the mouse or taps of the screen to use. To show you how easy it is, here's a quick step-by-step guide to installing and getting started with your new VPN:
Find a reputable VPN supplier, read up on them – check out the reviews, way it works, and when you're happy with them, it's time to purchase it. It's also worth noting that some VPNs have free browser extensions you can try out, which is a great way to get to grips with how it works. And don't forget to check out for any special offers too.
Made your decision? Great. Once you've bought your VPN, it's time to install it. Hit that download button and install it on your device, be it your computer or mobile device.
Now that you've successfully installed your VPN, it's time to put it to use. If you're a true tech aficionado, there are manual ways to set up the VPN. Thankfully, the majority of VPNs these days have quick and easy installations. They'll run just like other apps that you have on your device. On your mobile devices, such as iPhones and Android smartphones, you can go to your settings section to add a VPN profile, which will then become active when you begin using the internet.
Your VPN should come in a handy app format which makes it easy to navigate and use. You will see a list of the different countries and server exchanges. Simply select the one you want to connect to and then press the 'connect' button, which should be clearly signposted.
There you have it; you're now connected to a different IP address. You'll see that you're connected on the VPN menu and when you head online, you'll be doing so from a different location.
You can save your favourite servers on a favourite menu, which is excellent if you want quick access to another country to get your Netflix fix.
When you're done, turn the VPN off. Or just leave it on to give you protection all the time.
Extra Benefits, too
In addition to opening up Netflix's full library, you can also use it to access other streaming services you can't get in your country. HBO Max, Hulu, YouTube channels which are restricted – you can get all around that with the VPN. You can also use it to access any restricted websites that are either blocked in your region or because of your internet service provider.
VPNs are also a key component in battling against cybercrime. By using the VPN's IP address, you're also benefiting from their encryption technology as well, which means your digital origin is well hidden from prying eyes. This lets you go online on whatever device you're on, knowing that your personal details can't be hacked. This can come in handy, especially if you're using public wi-fi. You never know how secure a public wi-fi network is, but if you use it with a VPN, then you've got that added security to protect yourself. You can go online, browse away and you won't run the risk of being a victim of cybercrime, which is estimated to cost us $1 trillion a year.
VPNs are easy to use, whether you're using one on a phone, computer or on your TV. In fact, you can get a router VPN to use at home, so then anyone in the house watching Netflix can benefit from the VPN server – you can all catch up on your favourite Swedish soaps or US dramas. Otherwise, it's just a few simple taps, and you're all set.