As is the case with every sequel to a well-received game, keeping one's expectations tempered is always the better choice at the end of the day, but Shadow of War just might live up to expectations in the end.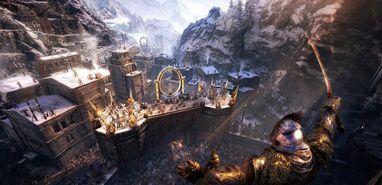 After braving the storms of negative press shortly before its release, Monolith's latest entry into the Middle Earth series has delivered on many of its promises and undershot several others. As is the case with every sequel to a well-received game, keeping one's expectations tempered is always the better choice at the end of the day, but Shadow of War just might live up to expectations in the end. How you feel about it, unfortunately, might boil down to how you feel about microtransactions in your game model.
Shadow of War: Making the original better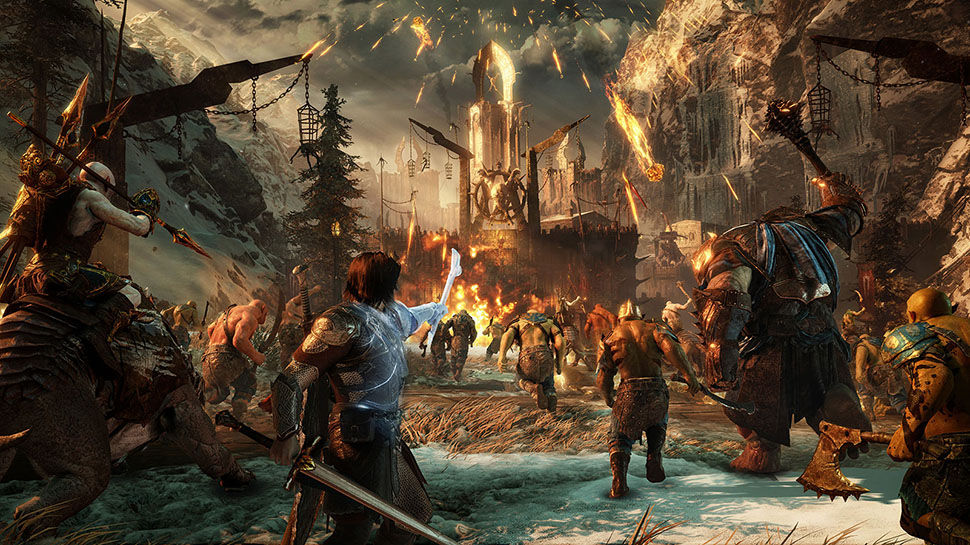 Before we dive into the negative side of game development and publisher woes, it's important to take a straightforward and objective look at the core of Shadow of War. Following a promising reveal trailer that led to several teases relating to an improved version of the first game's much-beloved Nemesis system, hopes were appropriately high. Not many modern triple A titles use a randomisation system so openly in a way that actually makes a world feel more vibrant and alive.
You'll still take on the role of Talion and his ghostly companion Celebrimbor in their nigh-eternal quest to mete out justice to those who wronged them in the past. While the first game focused more on the personal quest of Talion searching after an individual any centred on the trials he faced along the way, Shadow of War pulls the camera out, so to speak.
While you're still on the hunt for someone, the stakes have been raised as Celebrimbor sets his sights firmly on Sauron himself, the dark lord responsible for most of the chaos in Middle Earth. You'll have to amass a literal army if you want any hope of toppling Sauron and the question of loyalty and selfish interests in power struggles are woven throughout the story.
Shadow of War: The combat experience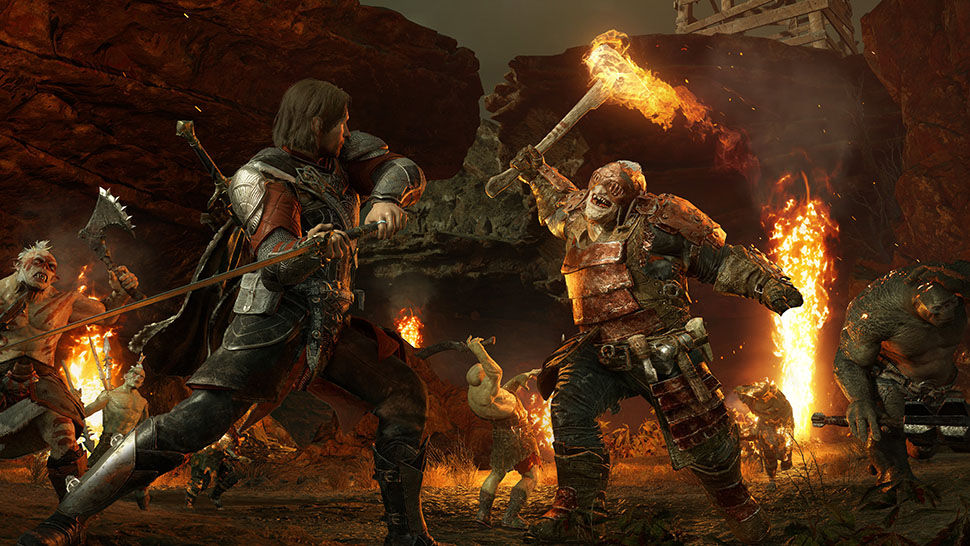 As you fight your way towards an artifact with the sole purpose of using it to throw Sauron off of his game, you'll have to recruit and manage your own menage of orcs that you've swayed to your cause through threats and violence. Taking over keeps is no longer a solo experience and there's something grand about finally fighting alongside small armies to take over key locations, even if the grand combat scenes can end up something of a mess as you're constantly alerted to what feels like dozens of UI interruptions. Whether it's enemy counterattacks or allies in need, expect your screen to be swamped.
How does that combat feel, exactly? If you've played the first game, you're probably going to feel right at home. While Talion has more customisation available in his skills arsenal as you can now swap skill options around on the fly, you're probably not going to be wowed by many of the advancements presented in the game's combat system. If you've played too many of the recent Batman games you just might find yourself burning out on the combat and focusing on the story to get you through, which is a surprisingly linear experience for such a wide-open playing field.
Beneath the combat system rests some very serious problems, however.
Shadow of War: The microtransaction problem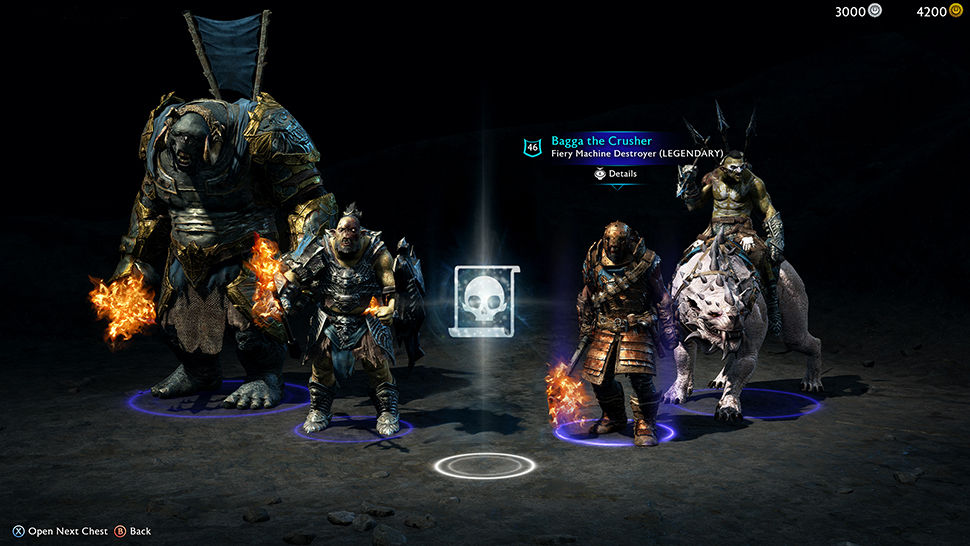 At its very core, Shadow of War isn't a strictly multiplayer game. You play a single entity fighting through a story that you are expected to experience more or less on your own, especially if you have no interest in the game's multiplayer-lite conquest mode that allows for a form of fort invasion versus other players. In some ways, there's nothing inherently wrong with the way monetisation is handled: You collect in-game currency and spend it on loot boxes that award you appropriately-levelled gear and commanders for your army, with a chance to receive higher-rarity loot.
The real issue is that your commanders are a temporary resource at best. Finding the best and the brightest in your command is going to require a lot of loot boxes. Doing daily missions for premium boxes can help pad out this need, but chances are if you want to make it to the game's true ending, you're going to be tempted to shortcut the path and buy loot boxes for real money along the way.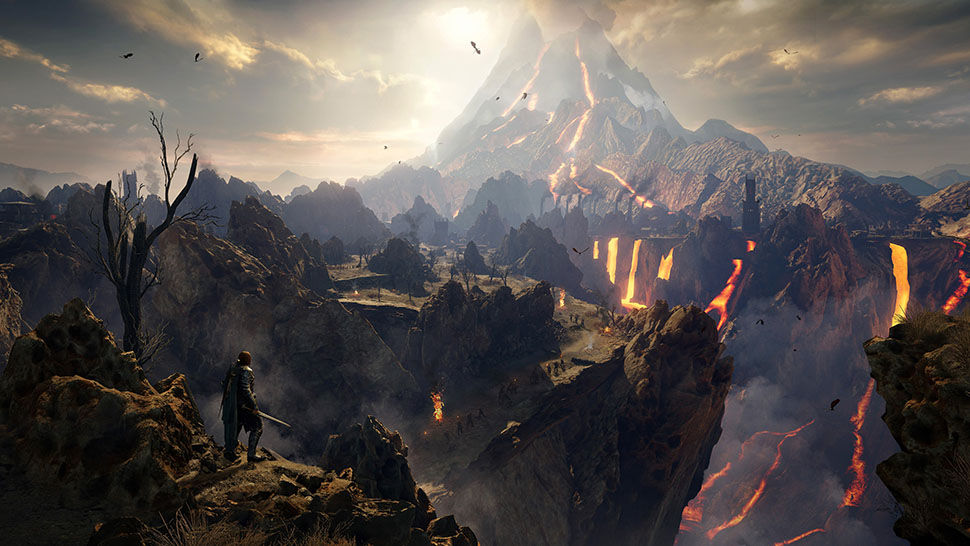 The rewards from the boxes are not cosmetic. They have a direct, immediate effect on your gameplay and essentially allow you to circumvent playing a game with a multiplayer component. Somehow we've started to become more complacent with these practices and the fact that Shadow of War is primarily a single-player game released at full retail price with a microtransaction system which is borderline unforgivable.
Sure, the game looks fantastic. It's a beauty to behold, the sound design is strong and won't leave you grasping for immersion, and the combat is still satisfying if not a little dull, but why is a linear story in an open-world game so openly locked behind spending additional money to finish properly? Why aren't more reviewers upset by these shifting microtransaction trends? Holding a game's story hostage almost feels like a new low.