For more than a decade, it's been apparent that big data holds the key to modern business success.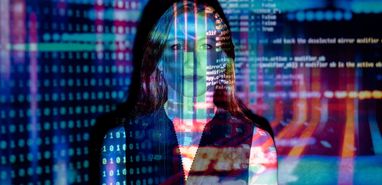 But that doesn't mean every business is successful when using it. On the contrary, it's widely known that the majority of big data initiatives fail to yield beneficial results.
And that is a big reason that only approximately 59% of business organizations currently report using big data analytics. In effect, they're missing out on something that could have a major positive effect on their bottom lines out of fear that they won't succeed. But in reality, that fear isn't justified. To ensure success, they'd need only to adhere to four simple big data best practices. And here's what they are.
Understand What Data You Already Have
For any business that's trying to leverage big data to improve its performance, the first step must always be to take an inventory of the data the business already has. There are two major reasons for this. The first is that beginning a big data initiative with existing data minimises the need for unnecessary spending. And that improves the chances of a high ROI in the early stages of the initiative.
The second reason is that most businesses should already have ample available data that pertains to their specific operations. Designing an initiative using that data helps to keep the program aligned with goals that are meaningful to the business. In other words — it prevents the business from rushing to accumulate new data for data's sake, without having a clear purpose in mind. Once they've gained experience putting their data to work, they can then explore big data as a service options with confidence.
Note:
In some cases, a business could decide that it's advantageous to purchase data from outside sources at the beginning of their big data initiative. One example would be if they're trying to use data to explore a move into a new market. But in most situations, a new big data initiative should try to start small and with existing data resources for best results.
Begin With Clear, Realistic Goals
One of the most common reasons that big data initiatives fail is because they don't begin with clear and achievable goals. This is because business leaders — who don't fully understand big data's strengths and weaknesses — expect that it can be the solution to every problem.
Instead, they have to spend time identifying specific business goals that they intend to try and achieve through the use of big data. Those goals must be narrowly defined and realistic. For example, they should not set out to double their business's sales with a big data initiative. Instead, they should tighten their focus to something like:
Identifying reasons that certain products are underperforming
Identifying pain points that prevent customers from returning for subsequent purchases
Looking for purchasing patterns that could indicate areas of product development investment
In other words, they have to start small. Big data initiatives can only succeed if their initial goals make sense and don't set impossibly high criteria for success.
Choose the Right Technology
In many cases, businesses exploring the use of big data begin the process by identifying the technology they believe they'll need. But doing so before having a clear set of goals in mind is one of the reasons big data initiatives fail. In those cases, the business invests in big data technology and then has to find a way to use it — when the right approach is the other way around.
That's why businesses need to put off their technology decisions until they have an idea of what kind of data they'll be dealing with and what they plan to use it for. At that point, they can invest in specific technologies that support those goals. Ideally, they should be able to minimise technology expenditures in this way.
And understanding their big data needs before looking for a solution comes with an additional benefit: future-proofing. It enables the business to choose a big data platform that's appropriate for their needs in the short term while keeping an eye on their future plans. Choosing a solution without that information can leave the business locked into solutions that they'll soon outgrow — leading to unnecessary overhead.
Understand and Prioritise Compliance
Finally, businesses getting started with big data should take steps early on to understand their data compliance responsibilities. If there are any customer data involved — and particularly if there's any personally identifiable information (PII) — businesses could expose themselves to undue risk if they're not careful.
With data protection regulations like the EU's GDPR and the CCPA now in effect, most businesses fall under the jurisdiction of some form of data regulation. And that's on top of pre-existing industry-specific regulations that govern the use of certain kinds of data. The consequences for not adhering to those rules can be catastrophic for a business.
Some of the world's biggest companies — who spend a great deal of money and time on compliance — have been hit with big fines for their missteps. For smaller firms, those kinds of fines could be the equivalent of a death sentence.
The Bottom Line
When it comes to big data, success breeds success. And companies that follow the above best practices in their initial forays into big data should be able to have plenty of early success they can build on. That's the real key to unleashing the transformative power of big data. It takes a series of small implementations that add up to business-altering results. And in the long run, those results will speak for themselves.