Having been challenged by the Covid crisis, store retailers are introducing Artificial Intelligence to their shop floors, at an unprecedented rate. Doing so in often surprising ways.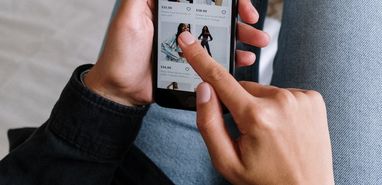 For Retailers Early Tech Adoption is The Norm
Physical retailers have always been good at adapting and using tech. Doing so has enabled them to switch from having thousands, sometimes millions, of pounds tied up in stock to running just in time businesses that are far more profitable. The fact that so many retailers are tech-savvy means that they all have to strive to be early adopters to stay competitive.
So, it is not surprising that the retail sector has been heavily using Artificial Intelligence (AI) from the outset. Sometimes doing so in surprising ways.
Key Examples of How Retailers Are Using AI Right Now
To Reduce Staffing Levels
For most retailers, staffing is a big expense. Typically, employee labour will represent 9 to 10% of their running costs. For smaller stores, it is more like 14%. It is even worse for those that sell complex products like tyres, for them, labour costs come in at closer to 16%.
So, understandably reducing staffing levels is a key target for many retailers. As a result, many of the ways they employ AI involves reducing the number of people that are needed to serve customers in-store.
Automating the Checkout Process
Automated checkouts have been around for many years now and consumers are gradually using them more. Especially now AI has been put to use to work out what the sticking points were. This has enabled stores to tweak the software to solve those issues, which has sped up the process and encouraged more people to use them.
Using Technology to Assist with Customer Services
Many people who still shop in-store do so because they like the personal touch. Having someone there to help them with their purchases or to solve any issues they may have is, for them, essential.
For virtually every retailer, customer service is an important part of what they do. But it is extremely time-consuming and hard to know how many people you need on the desk at any point in time. It is all too easy for long queues to form. No retailer wants to irritate customers by making them wait to return an item, make a complaint, exchange items, or ask a question.
Many of these queries can be managed with the help of AI-powered kiosks or screens. For example:
Chatbots to deal with common queries
Kiosks where returns can be left by customers without supervision
Kiosks that are equipped with a barcode scanner that can process a refund
Automatic lockers that allow people picking up items to do so using a QR code or password
To Create More Targeted and Effective Digital Display Adverts
Effective marketing is essential for any retail outlet. Competition is fierce, overheads are high and since the CoVid pandemic footfall has fallen. Being stuck indoors pushed consumers to try out buying online. Many liked it and continued to do so even after the lockdown ended.
According to an extensive multicounty study published by UNCTAD, the number of items being bought online has risen by 6 to 10 points, since the pandemic began.  This is the case for most product categories and on every continent.
Making In-Store Digital Signage Pay For Itself
As a result, margins are extremely tight for physical retailers. This means that they have to maximise the impact of their in-store advertising. To help them to do this most stores now employ digital signage solutions instead of only using static marketing materials such as posters, leaflets, window displays and banners. Modern consumers pay more attention to screens and respond better to promotions that are shared with them digitally. However, those adverts must be relevant to them, which is why most stores change what is displayed on their digital screens several times per day.
An Example of How AI Data Can Be Used to Quickly Retarget Marketing
For example, after dropping their children off at school, many parents go shopping, so digital display ads that feature products that demographic will be interested in are more likely to generate sales than ones that target teen shoppers. This kind of targeting works well. But many retailers are taking things a step further and using virtually live sales data to further inform them about what ads they should be displayed when.
Using AI sales analysis many retailers already know that people tend to buy products in groups. For example, if it is warm out people buy more green leaf salad packs. This means that they also buy more tomatoes, cucumbers, peppers etc. This happens automatically. The consumer needs all of the ingredients to make the salad, so they buy it all.
Retargeting in Live Time
Savvy retailers are using virtually live sales data to spot this kind of sales uptick, then using their in-store display ads to tempt consumers to buy an additional item that is related to their purchases. Ideally, one that has a high-profit margin. So, for the salad example, they would show salad dressing or crouton promos on the digital display screen in the salad aisle to prompt people to buy those extra garnishes. This is especially effective if those items are actually on display beneath the advertising screen.
Better Targeting of In-Store Information Displays
Many stores also use digital screens to boost their branding and build a stronger relationship with their customers. That could be sharing details about extra services they offer or by providing practical advice.
For example, food stores suggest recipes for a popular diet, maybe keto, and group the ingredients needed to make those meals into a specific display area. AI´s role is to marry the timing of this information, with sales data and footfall data to determine how the information screens are impacting sales.
To Extract Customer Behaviour Data from CCTV Footage
For many years now stores have been looking at their video footage to reduce shoplifting, monitor the flow of people through the store and much more besides. All of this analysis has been done by someone sitting down and watching hours of recordings.
Today, much of that analysis is done using AI and it is unlocking far more insights. It is now possible to track every customer through the store. AI can break down their progress through the store into data that can be analysed. To, for example, find out which displays attract customers and which simply get ignored. Where the pinch points are and work out why accidents are happening. Even pick up on low stock situations quickly and much more besides.
Of course, the fact that all of that analysis happens automatically is a huge plus for retailers. It frees up the resources to take action on what the data shows them and improve things for their customers.
Making Pricing Decisions and Adjustments
Those retailers that sell at the top end of the price that the market will bear are the ones that are the most profitable. Setting the right price is critical. Having access to real-time sales data, profit margin information and competitor prices make this much easier to do. AI seeks out and pulls together all of that data, crunches the numbers, and spits out details of product prices that need to be looked at.
For example, the system can be set up to look at products that are selling fast, compare a store´s price with that of their competitors and give that item a slightly higher price. If electronic shelf edge labels are being used the change can be made instantly.
Behind the Scenes AI Applications in Retail
All of what has been discussed is about how retailers are using AI on the shopfloor. In the customer-facing part of the business. But it is behind the scenes during the purchasing and distribution phases where retailers rely on AI the most.
They use it to predict the price they should be paying and to identify when the goods they need are likely to cost less. The flow of products into and through their fulfilment factories is also heavily reliant on AI and Machine Learning (ML). Using this approach has enabled food retailers to reach the point where perishable warehouses can operate purely on a cross-docking basis. Every day, what the stores need is predicted and ordered. It arrives on pallets that get stripped down, assembled into store orders, and sent to them immediately. An approach that means zero stock is held out of the store and which reduces wastage to virtually zero.
The Future of AI in Retail
There is no doubt that AI and ML will become even more widely used by the industry. The more retailers use it the better they understand the possibilities, which means that they are constantly coming up with even more AI innovation ideas. Tech is transforming the way we live, including the way businesses operate and is doing so at an increasingly fast pace.