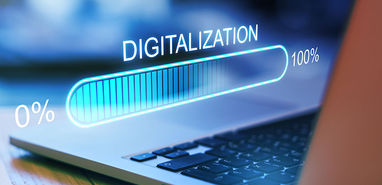 When you run your own company, you may have a great deal of insight into what goes on. However, you might want to consider how a number of modern technologies could allow you to gain a wider range of clients, or even allow you to make more money on a day-to-day basis. There are a number of ways that you could use digital platforms to help make your trade even more of a success.
Create a Website
One of the simplest ways to make the most of digital tools can be to have a business website. Using a company specialising in laravel, you may be able to have a bespoke website hosted online which shows your name, logo, pricing, and even testimonials from your previous clients. You may also want to include contact details and, if relevant, a map of where you are located and descriptions of some of the products you sell.
For those who don't have a physical store, or want to branch even further, the use of a website can also allow you to trade online. This way, clients can purchase what they require and pay for it securely. You can then ship them their wares. Alternatively, for trade services, this could enable a client to book a consultation or quotation meeting with you.
Read more: The Ultimate Guide for E-commerce Website Security in 2020
Enable Live Chat
It may not always be possible for you to physically talk to a client, especially during the busier periods. Being able to respond to text-based messaging, similar to how you might contact people via SMS, can be helpful. For a more hands-off approach, you could even ask your web company to include a Chatbot on your site. This could either allow clients to gain information based on standard answers to certain keywords, or even use Artificial Intelligence to learn as it goes, and be able to have more of a personal conversation. You may be able to get copies of these conversations, as well as the potential client's details, meaning you could then follow up with them at a more convenient time.
Utilize Social Media
Your website may not be the only thing that could help you move forward. Being active on different social media platforms can also be an asset. You may find that creating a social media presence initially takes time and if you choose to use advertising services, money. However, after some time you may notice that the number of followers you have seems to grow organically. This could allow you to post about current events and keep up with any offers or promotions your competitors may be running.
Without the internet, you might find yourself at a clear disadvantage. While you may not want to completely disregard your traditional means of advertising your business, and working in general, you might want to think about combining it with other digital processes. This could generate more interest in your company, as well as a greater level of sales and client satisfaction.