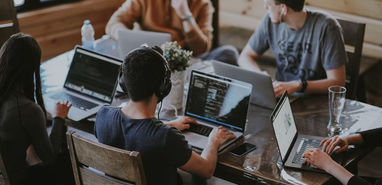 It's no news that technology has drastically changed the landscape of business. In order to be successful, companies must now adapt their strategies to stay ahead of the curve. For entrepreneurs looking to launch a company in the tech age, this can be a daunting task. It's important to have a solid understanding of the ever-changing landscape and how to navigate it. In this tech age, launching a company successfully is about more than just having a great product. In this article, you will learn 6 tips to follow when launching a company in the tech age.
Register Your Company
Before you can start operating, you need to register your company with the appropriate government agencies. This will ensure that your business is legal and compliant with all the necessary regulations. It's also a good idea to register your company name and trademark to protect your brand identity. The last thing you want is someone else stealing your hard-earned ideas. This can be a lengthy and expensive process, but it's worth it to do things right from the start.
Get a Business Bank Account
When you're first starting out, it's important to keep your business and personal finances separate. By getting a business bank account, you can do just that. This will also come in handy come tax time. It's also a good idea to get a business credit card to build up your company's credit. The last thing you want is to mix up your personal and business expenses. You may find getting the business account tasking, however, there are companies that can help with the process and make it easier for you. If you check google, you will find different websites of companies that will help you set up a business account. For instance, uniwide.co.uk is one such website. If you are based in the U.K, then this will be a good place to start your search. More so,  you can get other insights that will be of help to your business.
Secure Appropriate Funding
One of the most important steps to take when launching a company is to secure the right kind of funding. In the tech age, this often means seeking out venture capitalists or other investors who are willing to put money into new and innovative businesses. However, it's important to remember that not all funding sources are created equal. Make sure you do your research and choose the right partners who will help you grow your business in the long run. This step is critical to the success of your company.
Become a Marketing Expert
In the tech age, one of the most important aspects of launching a company is becoming a marketing expert. This means knowing how to reach your target market through various channels, including social media, search engine optimization (SEO), and content marketing. It also means understanding how to track your marketing efforts and measure your results. The better you are at marketing, the more successful your company will be. This is why it's important to invest time and resources into learning about marketing before launching your company.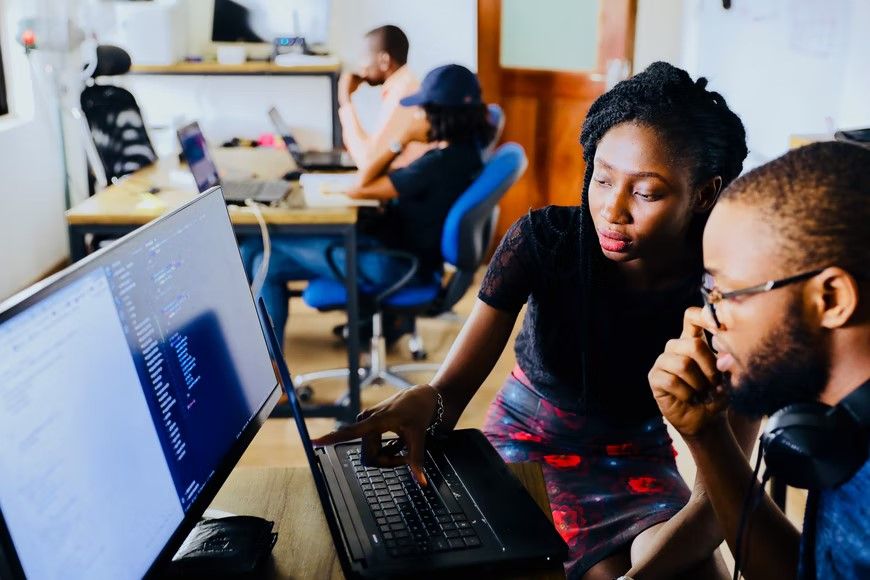 Understand Small Business Tax Requirements
The tax requirements for small businesses can be complicated and confusing. Before launching a company, it's important to understand the tax implications and requirements that may apply to your business. You may need to obtain a federal tax identification number (EIN) from the IRS, file annual reports, and pay estimated taxes throughout the year. The best way to stay on top of your tax obligations is to consult with a tax professional or accountant. This will help ensure that you are in compliance with all applicable tax laws and regulations. More so,  it can help you take advantage of any tax breaks or incentives that may be available to small businesses.
Make a Business Plan
Write a business plan that includes your company's goals, strategies, and how you plan on executing them. This will be your roadmap to success and will help you secure funding, partnerships, and customers. It's also a good way to keep yourself and your team organized and on track. The process of writing a business plan can also help you think critically about your business and what you need to do to be successful. This is an essential step in launching a company in the tech age. It will help you secure funding and partnerships, as well as keep yourself and your team organized.
Do Your Research
Be sure to research your industry, target market, and competitors. This will help you create a unique selling proposition and give you an edge over your competition. It's also important to understand the trends in your industry, as this can help you make decisions about the direction of your company. The last thing you want to do is launch a company that is already outdated. This research can be conducted online, through books and articles, or through conversations with experts in your field. More so,  it's important to continue research even after you've launched your company, as things can change quickly in the tech world.
Use Social Media To Connect With Customers And Promote Your Products Or Services
In today's tech-driven world, it's more important than ever to use social media to connect with customers and promote your products or services. This is a great way to reach out to potential customers and create a connection with them. It's also a great way to stay top of mind when they are ready to make a purchase. The key is to be active and engaging on social media and to make sure you are promoting your brand in a positive light. This will help you attract more customers and grow your business.
There are a few key things to keep in mind when launching a company in the tech age. First, it is important to have a strong online presence. This means having a well-designed website and social media accounts. Additionally, it is important to have a good understanding of the latest technology trends. Finally, it is also important to be able to adapt to change quickly. These are just a few of the many things to keep in mind when launching a company in the tech age. With these tips in mind, you can be sure that your company will be off to a great start.