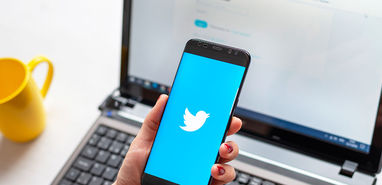 Twitter is a real-time social media platform popular because it's used by businesses to connect their brand and products to followers and make connections possible. It's a good platform to enhance the marketing of a brand, but it takes a lot of time and effort.
Many businesses often do not understand how to properly ground their business on Twitter and gain millions of followers on Twitter easily. Scheduling tweets is a game-changer. It can help gain a huge number of followers and buyers and can intensify the sales and popularity of the product manifolds.
Why schedule tweets?
In around 2015, Twitter revealed that more than 500 million tweets were sent every day. Since then, the numbers have risen. As of January 2021, Twitter has an estimated 353.1 million users. So, if there is such a crowd on Twitter every single day, you have to be highly active to make your tweets reach the potential audience. Here is when scheduling comes up with its benefits.
You can provide your audience with tweets constantly, without even sending it manually after working hours. Moreover, it usually happens on busy days that you cannot manage time to tweet effectively. This disturbs the audience engagement pattern and can adversely affect the posting effects.
Some tips for scheduling tweets
Location consideration
Tweet according to the time clock of your followers, i.e. consider their time zones. Posting tweets on the active hours of the day or night is what really needs to be considered. If your company is global, i.e. you have followers from different countries, tweet at different times to reach the followers.
Know your audience
This is a very important step when it comes to marketing your products and publicizing them. Analyze at which time your followers are viewing your tweets and what is their general behaviour while using Twitter.
For example: Are they super busy people, checking tweets only in evenings or nights? Or are the people passing their time scrolling through all the tweets on twitter? At what time they do that and what tweets they prefer to positively traverse.
Schedule tweets at the most optimal times
This apparently increases engagement. Already considered the users' patterns of engagement, now you know the best times to post so that it reaches maximum views in limited time and increases posts' reach.
When to pause your tweets?
Undoubtedly, you can easily schedule tweets and sit carelessly about the tweet posts and their reaching your followers, augmenting popularity and engaging more and more people, every day. But, at the same time, you cannot sit so relaxed. You will have to keep a check on the national as well as international events. Your tweets need to be in line with popular events or happenings in the world.
How can you schedule tweet posts on twitter?
A good way to schedule your tweets on Twitter is by using a tool called 'tweet composer button'. Follow the steps below to achieve the scheduling of tweets easily.
In the creative tabs, at the right, on the top of the tweet's manager, click on the new tweet button.
A tweet box will pop up; write your tweet there. You can make the tweet more creative by adding images, cards or location tags.
After crafting your tweet, schedule the tweet by clicking on 'Promoted-only'. On clicking this button, this tweet will go to the Promoted Tweets group and not directly to the followers of your Twitter account.
Select the dropdown, next to 'Tweet' and click on 'Schedule'.
Schedule your tweet. Select the date and time. It will be successfully scheduled at that time and your viewers will receive the tweet then. You can also choose to post immediately or save it as Draft. Saving the post as draft will let you edit it later on and post it whenever suitable.
To publish successfully, click on 'Schedule'.
How can you schedule tweet posts using Hootsuite?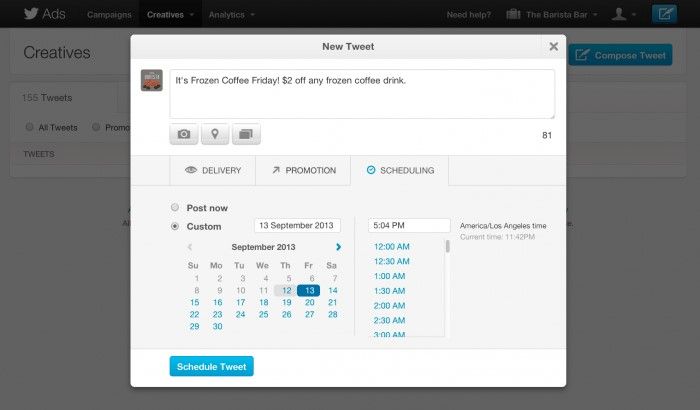 Hootsuite is a new, better way to schedule your tweet posts. It offers you more options to draft and then schedule tweets. You can even review your scheduled tweets and all this on one dashboard. It also gives you a remarkable option to schedule a lot of tweets in a single go.
Here are some simple steps to schedule tweet posts using Hootsuite. After this, we will also see how to schedule bulk posts. So, follow these steps to make your posting easy.
The first step is to sign up with Hootsuite.
Click on the 'New Post' icon from the dashboard to create a new post.
Craft your post. Make it more creative by adding photos, videos, cards, and GIFs.
Click on the 'Schedule for later' button and set the apt time and date for scheduling your post. Hootsuite provides you with a remarkable feature. It will schedule your tweets, i.e. decide the time of posting itself. The Auto-schedule tool does the same. You need to upgrade to a paid plan to enable this feature.
Click 'Schedule' on the right end of the page.
How to schedule a lot of tweet posts at once?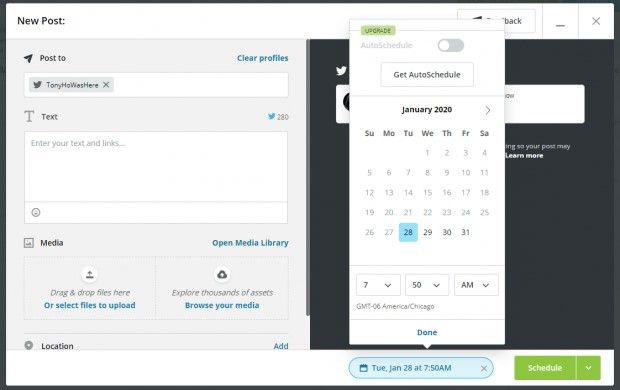 If you are a social media expert and ready with several tweets, what you just need is bulk scheduling. This feature will help you handle multiple tweets. You will do all the pain work at a time and need not worry about it for days to come or maybe months!
The bulk composer tool at Hootsuite is available to professionals and businesses only. You can easily import the tweets. There is a limit on the number of tweets you can schedule in a single go. The maximum value of tweets scheduling at a time is 350. Just plan the upcoming event or launch and schedule all the tweets accordingly.
Schedule your bulk tweets at the same time
Here are easy steps to schedule your bulk tweets at the same time:
Go to Hootsuite and open the launch dashboard. On the left side, click on 'Publisher'.
Go to the menu and click on the 'Bulk Composer' button. You will easily find this button on the left-hand side.
In the bulk composer dropdown menu, select the 'Download example'. This file will be downloaded as a .CSV file. It will show how to launch the file.
Select the file in the programs like Google Sheets or Excel or any other that uses .CSV.
Replicate the file. Fill the details in the right format.
After filling the .CSV copied file, get back to 'Publisher' and select the 'Bulk Composer' button.
Then select the file which you want to upload and select your account on which you want to upload your tweets.
You can review your messages by clicking on the 'Review messages' option.
The last step is to click on 'Schedule All messages' to successfully complete bulk scheduling.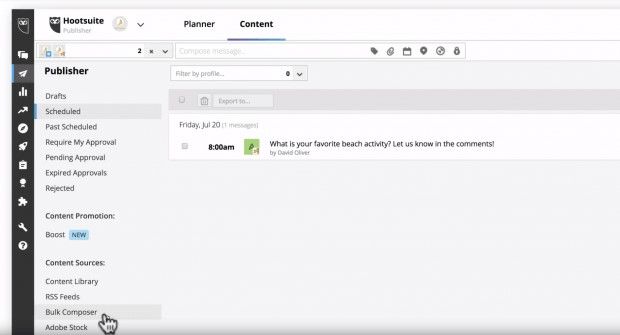 If you are a person wanting to launch and grow your business on Twitter, then this article must have helped you a lot. Establishing great links and connecting with the right audience is the most important step if you want to succeed.
But, most of the people fail to successfully do this. Do you know the reason? This article tells the same. Scheduling the tweets at the right time is what is most important because you have to keep your audience engaged all the time.