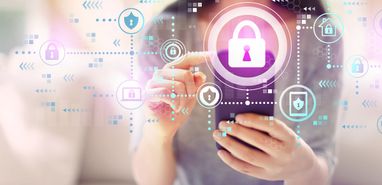 If you've been using the Internet for as little as a year, you're well aware of the threat of viruses, malware, spyware, and other nasty little programs designed to steal your data, delete your files, or wreak havoc on your computer.
Despite the constant threat of hacking and cybercrime, thousands of smartphone users operate under the urban myths that the likes of iPhones and Androids don't even need antivirus software because they are too well built.
That's a dangerous assumption, considering mobile devices now account for about 50% of all web traffic each quarter.
Infecting smartphones
The makers of iPhones and Androids like to promote the theory that their devices are 100% safe because all content is filtered by the phone as it is received. Likewise, all apps from their respective app stores have been previously checked for viruses.
That would be great if legitimate app stores were the only place to download new stuff online. But unfortunately, third-party app stores exist all over the Internet, and many offer malware-infested free versions of paid apps that insert themselves onto your phone during the download process.
A second way that malware commonly sneaks onto your computer is via what is known as a "drive-by download." This happens when you incorrectly type in a website name or open a spam email by mistake. Adware generates advertising you haven't requested, and spyware, which tracks your websites visited and your keystrokes, are the most common. But bots are also commonly found this way. Bots are malicious programming that can take control of your phone and cause it to perform commands such as sending your password or banking information to a third party.
Best practices for protecting your smartphone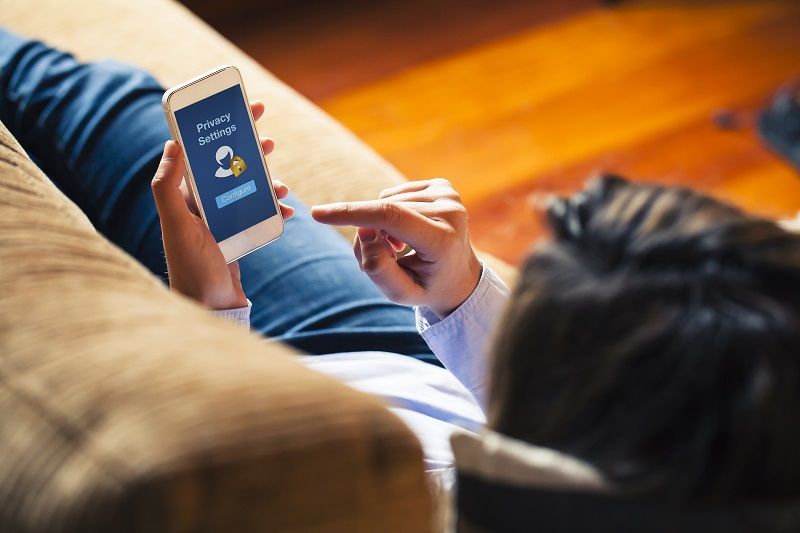 Protecting your smartphone isn't merely about keeping the actual phone safe; it's about your data, your privacy, your family's privacy, and every bit of connected technology that shares digital space with your smartphone. Here are a few simple best practices to keep everything as secure as possible to employ anytime you use your smartphone.
Do intense research on finding suitable antivirus software for your smartphone. Now is not the time to scrimp on a few dollars per month. Instead, do some in-depth research and make a smart decision based on how and where you use your device.
Always install software updates: Whatever software you pick, ensure you always update any patches that come down the pipe. Although they might seem annoying, these updates are always important as they are typically fixes or fills holes in the company's software that could otherwise let unwanted traffic inside your machine.
Be ultra-cautious of the apps you install on your smartphone. Never venture outside the guaranteed safety of your device's app store. These stores are the products of many security protocols and layers designed to kick out any app that does not pull muster.
Always lock your device: It's so simple that it's staggering that more people don't do it. An intelligent criminal can download or install something on an unlocked phone in the time it took you to read this sentence.
Is antivirus essential for your smartphone?
Although a smartphone device has all the necessary security features, your security revolves around how you use it. So let's look at the following activities that should be considered:
Installing Apps

: Your device is protected if you download apps from Google Play. However, protection will not last forever, so using antivirus software will provide a higher layer of safety.

Working on a smartphone:

No doubt, when you use a device for work, you will have to store sensitive data such as banking details, passwords, and secret emails. If you get hacked, it will be quite expensive to lose it. In this situation, antivirus software proves to be a useful thing.

Rooting your phone:

Users prefer to use rooted devices as it provides freedom. But it weakens security and increases the chances of an attack. An antivirus scan can be advantageous in this situation.

Stolen or lost device:

If you are concerned about losing all your data if you lose your phone, an antivirus can protect your device. Moreover, it tracks your smartphone or erases all the information that could be harmful in the wrong hands.
How does antivirus secure your device?
Antivirus software is programmed to identify malicious software and viruses in your device and then kill the malicious software. After seeing the increasing potential for threats, you may want to install an antivirus for smartphones. 
Many of our precautions protect against the risk of malware and identity theft, such as denying third-party apps permission to download and allow them during installation. However, there will likely be occasions where you let your protection down.
Antivirus software exposes malicious apps running on your smartphone and compensates for vulnerabilities in the operating system. It also provides advanced protection and device security such as:
Investigate and block malicious websites

Recognize and block harmful applications and data files

Ensures secure network connection

Provides privacy protection during online activity

Block unwanted applications and malware sources
Many reliable device protection vendors in the market, including AVG, McAfee, Kaspersky, Trend Micro, and Avast, are certified softwares that offer layers of protection, performance, and usability and efficiently detect malware.