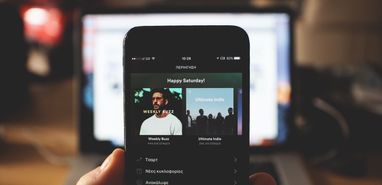 Spotify is a wonderful thing. Not only does it allow us to listen to all our favourite music for a small monthly subscription without needing to buy a particular artist's music, but it also allows us to create hundreds of personalised playlists for every whim we have. May it be a study playlist, a cleaning list or a compilation of spooky songs, perfect for your Halloween party – Spotify makes it incredibly easy for its users to personalise their own Spotify to their own music tastes.
However, up until now, it was only the playlists that we created ourselves or lists like Discover Weekly that would be personalised to ourselves. Official playlists like Beast Mode – a rap workout playlist – would have the same songs for every listener.
But all that has changed, with reports from Billboard revealing that some official Spotify playlists, including Beast Mode,  are now subject to personalisation, with no two users getting an identical version of the same playlist. These personalised versions of official playlists will feature recommendations based on algorithms that look at the type of music we listen to, search for and perhaps, even songs we regularly skip, in order to switch-up and change an official playlist into something we're more likely to listen to for longer. Currently, the playlists that appear to be personalised include Metal Ballads, Chill Hits, Beast Mode and Dance Party.
So far, this update has not been rolled out to every Spotify user and appears to still be in a sort of test phase. The update will also not be used in every official playlist but will, rather, be focussed on playlists related to a certain genre, mood or decade.
It will come as a welcome update to most users, though, especially those who want to find a quick playlist for a specific situation – such as Beast Mode when we go to the gym – that will be full of music that they either love already or have the potential to like. This would make getting through your workout so much easier, as you won't spend so much time focusing on wanting to skip a song and instead put all your effort into that workout. The same could be said for playlists like Dance Party that, if personalised, you are more likely to play at a party rather than a playlist you built yourself. Something that would not only erase the time and stress of creating your own but might actually introduce you and your friends to some new music too.
Personalisation isn't a new feature for Spotify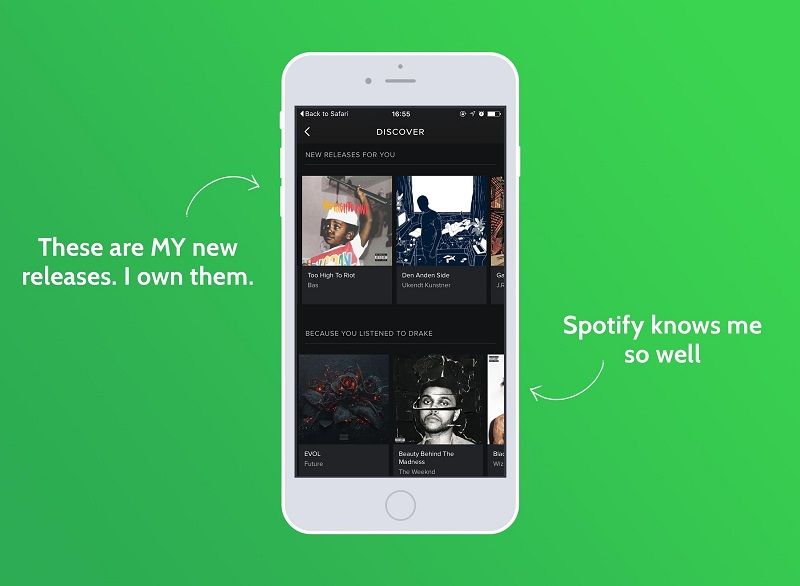 Spotify is always trying to introduce its listeners to new music is sneaky ways, which can be a very good thing for music fans. It can be incredibly easy for us to get ourselves into a musical rut, never listening to new music because we like to, instead, focus on only those songs we already know enough to sing or dance along to. However, the more we ignore the new music and different artists, the more we miss the potential to fall in love with new bands or singers and even miss the opportunity to create wonderful memories seeing these artists perform live.
Which is why personalised lists like the Daily Mix, Release Radar and Discover Weekly lists are a great way for Spotify to create a way for its users to hear new music that is based on genres and bands that they already listen to.
Whether Spotify will roll out customised official playlists to all users remains to be seen, as they may feel users are not open to such personalisation out with their own playlists. If it is successful, you can be assured that other leading music streaming services – such as Apple Music – will be looking to create a similar algorithm for personalised lists.
You can also get a Spotify playlist based on your DNA
May it be a paternity test on a popular TV chat show or finding out our hidden roots via a genealogy test, there's no denying that people are getting more and more obsessed with DNA and what it means.
Which makes it no surprise really that Spotify are also jumping on the DNA bandwagon by teaming up with the world's largest for-profit genealogy company, AncestryDNA to allow users to get a playlist based on their DNA.
To get your – extremely – personalised DNA playlists, you simply link your AncestryDNA account with your Spotify one.
Fear not though, you don't need to fear that your DNA will reveal that your genes really adore Danish pop when you're more of a Finnish metal fan. Nor will it use some creepy futuristic, DNA-probing method to predict what music it thinks you should like. Rather, the playlist will feature music that is historically associated with the countries in your ancestral DNA results.