Have you set a goal to be more organized in the new year, but don't know where to start? Organization can be a daunting task, especially if it's your first time really taking on the messes in your home. But thankfully, there are plenty of tech and apps out there that can help you get the job done. Keep reading to learn more about how technology can help you streamline your home.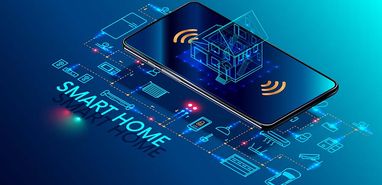 How Technology Makes Home Organization Easier
Getting started with home organization tech is as simple as visiting your app store. From categorizing your belongings to selling things online to make some extra cash, there is an app out there catered to your needs.
1. Access Your Data Anywhere
Since most apps connect directly to the cloud, you can easily access your home's inventory information from anywhere. This way, if something happens to your home and your phone or computer goes up in smoke, you can still access your inventory list to send to your insurance company.
2. Convenience
Apps also help make your life more convenient. You can use these apps to set reminders for important tasks, such as cleaning your home office or replacing the batteries in your smoke detector. This way, you don't have to remember to do every little thing. Just set up a recurring reminder and relax knowing your tech has your back.
3. Save Money
Over 10,000 gallons of water are wasted each year in the United States, which is a huge problem for both the environment and homeowners wallets. This has led to the creation of many smart home devices that are catered to reducing energy consumption and waste, which can save homeowners money at the same time. Many of these devices can be controlled directly from an app on your phone, making saving the environment even easier.
4. Beef Up Security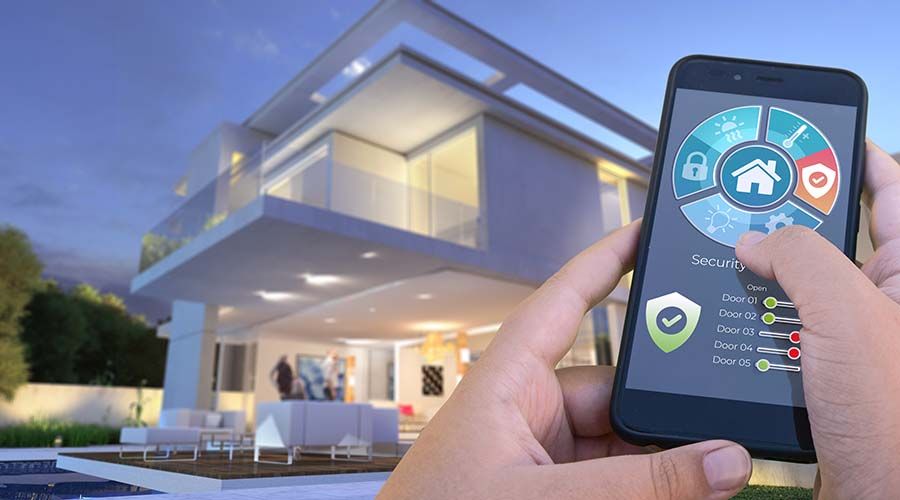 Smart devices are now programmed to help increase your security at home. With the number of surveillance cameras and smart doorbells that have been installed around the country, it's likely that you'll be able to view your home from several vantage points should a break-in occur. You can also prevent accidents by using a smart plug system throughout your home, such as a fire or shortage.
5. Save time
Chores have been made easier nowadays thanks to technology, letting you get back to the things you enjoy. And getting started is easy thanks to devices like smart vacuums. You can set them up to run on a specific schedule, ensuring you always come home to clean floors. And with the invention of smart mops, you can add even more devices to your cleaning routine to create a sparkling home with minimal effort.
7. Automate Your Responsibilities
Owning pets can prove to be a difficult task, especially when you have another job. There are likely times you've been so busy you've forgotten to feed your pets. To make sure your beloved pets are always taken care of, invest in a smart feeder. This allows you to select the time and amount of food given to your pets with the simple click of a button.
Other Technology To Make Life at Home a Breeze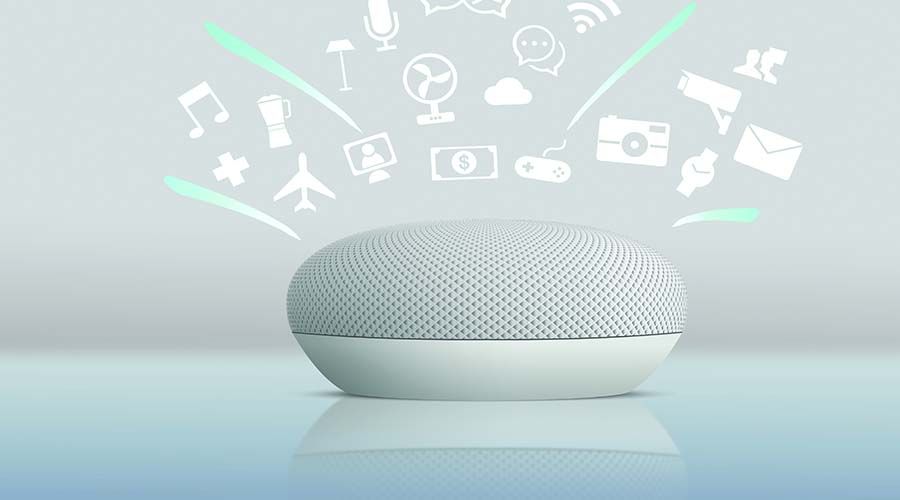 The modern world has to a very large extent been revamped and influenced by technology. Our way of life, how we move around the world day to day and even how we protect and maintain our homes has changed in recent years thanks to the latest tech.
And while you may be familiar with some smart home technology such as smart speakers or apps, there is plenty of other tech out there that is catered to homeowners. But what exactly are the top smart home devices, and how do they change the daily lives of homeowners everywhere? We broke it down below.
Smart Speakers
Most smart speakers used today do more than just play music and audiobooks. They have evolved and are now your own virtual assistants. They can even be connected to other smart systems that can include thermostats, security, smart lighting and many others that you can control with just your voice. You can even connect these speakers to your smartwatch, to get music started whenever you begin a workout.
Alarm Systems
Every home should be properly protected. And thanks for smart home devices, getting protected is easier than ever. Alarm systems not only inform homeowners about potential dangers, but they can also prevent accidents. They can let you know there is an issue at the first sight of smoke, and they can also be connected to your HVAC systems to close off vents to other rooms. This will not only prevent the fire from spreading, but it can also help prevent smoke damage from traveling throughout your home.
Smart Doorbell
Another important device that is perfect for homeowners is a smart doorbell. With a smart doorbell, homeowners can monitor visitors and strangers without leaving the couch. Smart doorbells are fitted with microphones and a camera, so that you can speak directly to the person at your front door no matter where you are. It can also help catch thieves, should anyone try to take a package delivered to your front door.
Smart Detection Devices
Every household that wants to save water and prevent structural damage to properties should make use of smart detection technology. These devices can help catch a variety of issues as soon as they begin, allowing you to remedy the issue before it gets out of hand. One example of a smart detection device is a water monitor that you can attach to your pipes. It'll detect any leaks that occur and send updates straight to your phone. That way, if there is a leak, you can turn off your water immediately before it damages your property.
Home Inventory Apps
The world has gone past the period in which pictures can only be taken with a camera and where most home inventories were done manually. Most manual photos taken for inventory purposes were inconvenient, as they could either be damaged while being moved, or destroyed by fire. You can now keep records of your property easily with home inventory apps. The apps will not only allow you to scan your belongings, but you can also save information on how much they're worth and where you bought them. You can also easily categorize items and make note of where they are kept to find them later.
Automated security systems
Everyone has some form of security in their house but a smart security system beats all the rest. The security system consists of both indoor and outdoor cameras which are connected to an internal system which you can use to watch camera footage. You can replay events that happened during the day even while you are away. Too busy to monitor your surveillance cameras? You can sign up for monitoring packages and let someone else carry out surveillance on your property and alert you to any suspicious activity.
Automated Lighting
What is a smart home without smart lighting? They turn off when you leave the room helping you cut down on energy bills, and offer the convenience of total control straight from your device. You can even connect them to your smart speakers to control lighting just with your voice. And with a low price point, they are a no-brainer for homeowners everywhere.
Window and Door Sensors
Install a window and door sensor so you can keep track of all of the entry points to your home. The sensor sends an alert to your phone if your door or window is left open or is forced open when you are away. This way you'll know as soon as any attempt to enter your home is made, so you can call the authorities.
Smart Plugs
Smart plugs give you the power to remotely turn off your appliances. You can say goodbye to unnecessary panic and stress (such as when you leave the stove on) when you have smart control plugs. You can even set timers to switch off your appliances, which saves energy and saves you money on your utility bill.
Smart Thermostat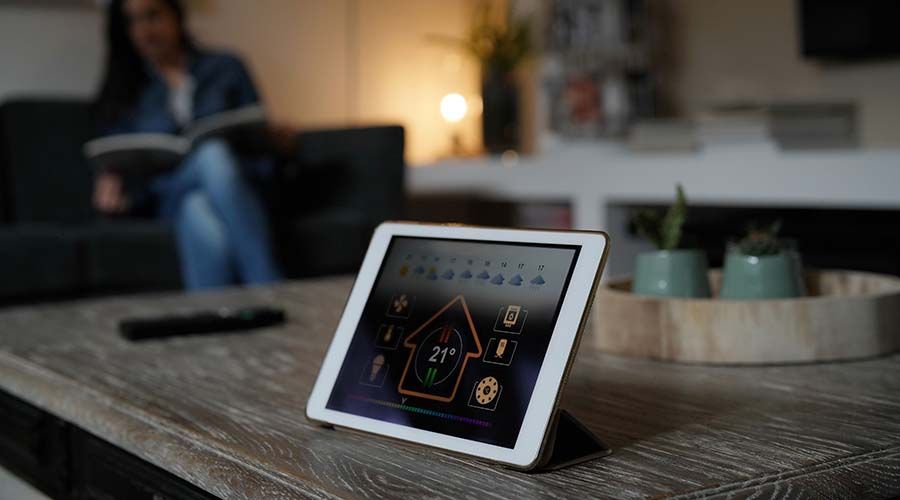 Smart thermostats are equipped with motion sensors to detect activity within your home and automatically adjust to suit peak times. Smart thermostats give you absolute control of your home's temperature using the app on your phone. You can even set your temperature limits, so your home doesn't go above or below your preferred temperature no matter where you are.
Sensors
There are a variety of sensors on the market that help you better keep track of the health of your home. From the traditional smoke detectors to carbon monoxide detectors, these devices can help you rest easy knowing you'll be alerted should something happen to your home.
Tip:
Interested in taking your home organization to the next level with technology? Check out the
infographic from Hippo
on home inventory apps to get everything properly categorized and stored away.