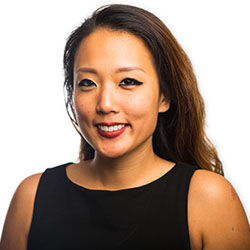 Jennifer Hong
Author
Jen has over 8 years of experience leading a wide range of global strategic initiatives in financial services, FinTech, health tech, and consumer tech industries. She has also taken the blockchain program from MIT and is a self-taught coder. Jen is passionate about digital experience and automating manual, human-dependent efforts.
Recent posts by Jennifer Hong
How to Design a Long-Term Career Plan in Information Technology
Information technology has been one of the most popular career fields in the past decade. IT professionals earn up to 66% more in salary compared to other occupations. In the U.S., the number of workers in IT is now over 4.6 million. It is an essential function in every business regardless of size or industry…
TechLoot is the tech advice you can trust
Who we are
Our authors have years of experience in a variety of digital industries.
Meet the team
behind TechLoot.
What we publish
We publish thoroughly researched guides over a set of different areas. Learn more about
our editorial process
.
Who's it for
Our content is for everyday tech consumers and enthusiasts who want to stay on top of the latest trends.