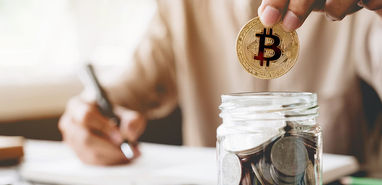 If you're wondering how to get started in earning cryptocurrency, or are curious about what it is, you're not alone. This digital platform has taken off in recent years and become a multibillion-dollar industry. It may seem like a difficult place to start investing in, but doing the research and understanding it first helps make it easy.
So, what exactly is cryptocurrency?
You'll hear that term alongside others like blockchain and Bitcoin, and it can all get tangled together. Though they are connected, separating those terms can help initial learning.
Cryptocurrency is virtual money, in its simplest terms. It has its own value that you can convert into other currencies like you would with dollars or yen or euros. The difference is that cryptocurrency has no physical counterparts to its electronic form.
This means that everything with cryptocurrency is digital. There are no bills or coins that go along with it. It is a decentralized form of transaction that uses cryptography, or encryption, to ensure security.
The blockchain is the network that holds all these transactions and data together in "blocks." This process uses peer-to-peer technology, which means all the systems are equal and operate in unison with no central authority.
Bitcoin is perhaps the most popular example of a cryptocurrency. It uses the blockchain and peer-to-peer technology to operate as a digital currency. Other cryptocurrencies include Etherum, Litecoin and Ripple.
Now, with this information in mind, here are the main ways to attain cryptocurrency and coins.
Ways to earn crypto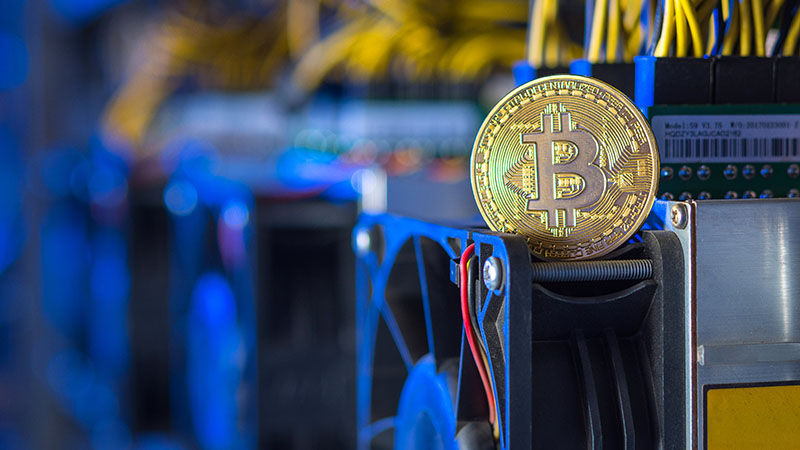 Though there are several options for earning cryptocurrency, like gaming or betting, there are a few major methods for gaining some digital money.
1. Buy it
Buying cryptocurrency is just like converting your money into another currency. With a conversion rate, you can find the exact equivalent of your normal currency with your digital one. For trading research, there are several very creative trading software features that investors will find useful.
For example, Bitcoin's exchange rate fluctuates by the hour. It can jump or drop over $1,000 in one month. So, you'll want to track changes and see which cryptocurrency you want to invest in first.
When you do buy it, you can do so online or at an ATM. Be careful of any transaction fees, though. Online charges may be low, but ATMs can be high. Coinbase or Binance are two popular websites for buying currency.
Keep in mind that there is a verification process after creating an account. Sometimes confirming bank and financial information can take a while. Therefore, plan ahead for when you want to buy.
2. Mine it
The mining process is essentially the verification of cryptocurrency transactions.
When a transaction goes through, it is stored in one of the blocks in the blockchain network. What miners try to do is get the block open. If that happens, they receive a reward of a certain amount of coins or currency.
It's a little more complicated than that, though.
The way to unlock those blocks is to solve a mathematical equation. The more people trying to open the block at once, the harder the problem.
This process can require some equipment, too. For instance, with Bitcoin, you may need something like an application-specific integrated circuit (ASIC). With other currencies, you can just mine with a standard computer.
Though there may be billions of attempts to open one block, rewards typically happen every 10 minutes. Once a miner accesses a block, that completes the verification process.
3. Accept it
Accepting cryptocurrencies can take on a couple of different forms.
Regular transactions between friends, colleagues or anyone are the most basic way to accept cryptocurrency. It can also help your businesses grow. If you have a company that sells products or services, you can integrate cryptocurrency as a payment method. Since digital currency has become so popular, you might encounter customers or clients that have crypto money.
You'll want to be sure, though, to price everything equally based on exchange rates. If you're going to use Bitcoin, you might charge one-fifth of a unit or less for a service. With Ethereum, you might want more than that.
By accepting cryptocurrencies as forms of payment, you might see an increase in sales.
4. Bonus: Stake it
Staking isn't necessarily a primary form of earning crypto and is passive income. It can still help you make more money, though.
This method involves keeping your currency in a virtual wallet. During blockchain processes, you can receive rewards based on the money you have stored away.
While not necessarily an active way to profit, it can help in the long run and is one of the things to keep in mind as you move forward.
Things to keep in mind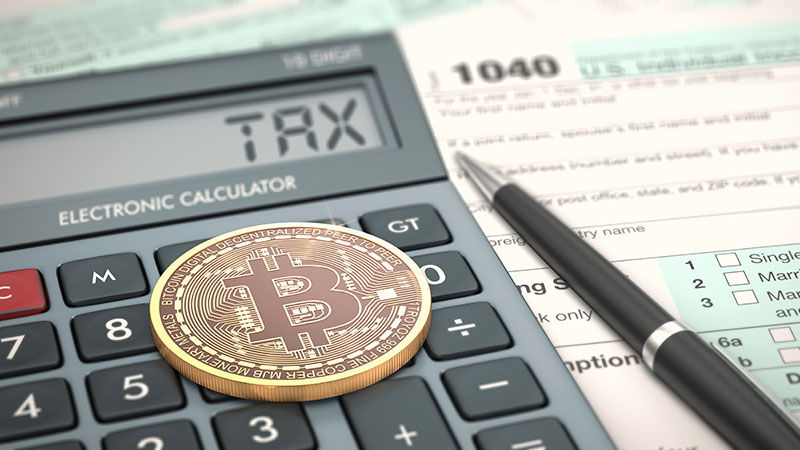 Staking is just one of many tools to remember while getting started in earning cryptocurrency. From taxes to safety, here are some other tips you should know.
1. Taxes
The relationship between cryptocurrency and taxes is a bit murky. The most important thing to remember is that you will have to pay federal taxes for your cryptocurrency.
The U.S. government considers cryptocurrencies to be property. Therefore, you'll have to pay transaction taxes and report both gains and losses.
With Bitcoin, for instance, you'll pay sales taxes for each exchange's acquired and sale value. Be sure you understand the sales tax rates in your state because they vary widely.
2. Safety
A critical element in your crypto adventure is your security. Hackers stole $1.2 million in Bitcoin currency in 2013. Although that was several years ago, the crypto world still does not have the best protection.
One of the most important tips to remember is that, since you will need virtual wallets, you should store your cryptocurrency on hardware versions. Never store your cryptocurrency on your exchange wallet. It is not secure, and hackers can easily infiltrate it.
Your exchange wallet is there for facilitating trading, so keep your currency there for as little time as possible.
3. The unexpected
The cryptocurrency world is very new compared to standard forms of money.
The market is somewhat unpredictable. It fluctuates quite frequently, and the value of the currency can drop or skyrocket in a few days or less.
Holding on to your currency for longer periods can help more than short-term investments. Once you get a better idea of how the market is progressing, you can then start to use your cryptocurrency wisely.
Where to go from here
With this knowledge, you have taken the first step in starting your journey into the crypto world.
The best thing you can do now is to keep researching. You'll need the safest wallets, and you'll want to figure out which currency is your best bet and how to profit from it. Maybe you want to invest in one, or perhaps in multiple. It's up to you.
This is a new and exciting platform that you now have the tools to venture into and invest in.