The recording of the first video clip happened in 1888, and since then the world of video making has seen tremendous progress. Today, video content is no longer restricted to entertainment. While some people create videos to share memorable life instances, others use them as a tool to promote their business. Easy access to smartphones has simplified video recording.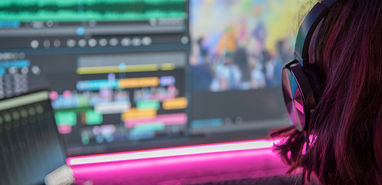 These days, you can record videos on the go without processing expensive equipment. Technological advancements have enabled the development of comprehensive editing tools. As a result, video is well within the reach of the average individual.
Understanding Video Montage
A video montage is one of the newer and most popular forms of video content. Here several images or video clips are merged, to create a sequence video. If you intend to showcase story development or talk about the passage of time, this is an ideal video type.
Video montages require thorough planning and can help break creative barriers. Body transformation videos, sports training equipment videos, and other such content are often expressed as montage videos.
The beauty of video montages is that it presents a holistic picture of a brand in a short time. Considering the dwindling attention span of the average viewer, this is a wonderful opportunity for brands to present formal details such as their annual growth, product development, etc. When such details are summarised in a short video, people are more likely to listen to the content.
Focussing on the tone of the montage allows brands to show their company culture and beliefs in a much more effective manner. That way, you can strike an emotional chord with the audience and win their trust.
Online Video Editor for Creation
Having understood the versatility of video montages, the next step is to attempt creating such content. While several video editing tools allow montage creation, InVideo is one of the best tools. As this is a cloud-based tool, all the changes are saved in real-time. Moreover, you can use this tool on any device without worrying about the hardware requirements.
To create a photo montage video online, you need to follow the below steps.
Step 1: Sign up for InVideo and log in to the tool with your credentials. You do not need to share credit card information or any other sensitive information to use this tool.
Step 2: Post the log-in, you will be taken to a screen and asked to choose a video category. There are several categories, and each of them has hundreds of templates. We have selected the Slideshow category and picked a relevant template.

Step 3: All the templates come in multiple aspect ratios. You can choose a widescreen, vertical or square format. This must be decided before you use the template. Note that these selections are vital to your video journey, and you cannot amend them at later stages.

Step 4: The video editor screen will now load on your screen. On the left panel of your screen, you will find the option to upload images, videos, and other media. There is a folder icon that you can leverage to work your way around your media clips and simplify the video editing.

Step 5: Other than that, the left panel also contains icons that let you to a media library and choose from stock images. You have a text icon that lets you add, edit, and personalize the textual content. With such well-organized features, you can customize your video to echo your brand values.
Step 6: The bottom of the screen has a timeline feature that you can drag and drop to trim, merge and edit content. You can add scenes, remove them, alter the background of your clips and do a lot more.

Step 7: If you wish to add voice overs instead of background music, you will find the option on the bottom left of the screen. The beauty of this tool is that you can preview your video at each stage of editing and take a call on the overall video edit.
Step 8: The right plane of your editing screen lets you add different layers to your video content. That way, you can give a professional touch to the edited content.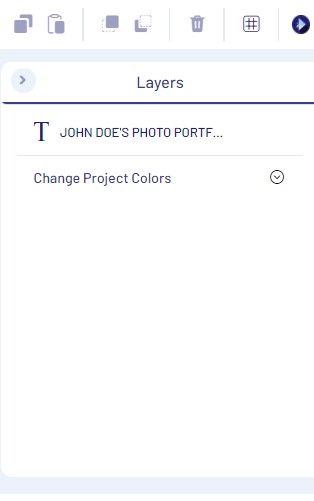 Step 9: Once you are satisfied with your video montage, you can download and share the content across different social media platforms. The free version lets you export videos in standard definition. You can upgrade to paid plans starting at $15 per month to download content in HD quality. The video editor is integrated with social platforms such as YouTube and Facebook. That way, you can easily share your edited videos across the platforms.

Tips to Make Your Montage Unique
The visual appeal of montages makes it a perfect option to express your creativity. Thousands of people have realized this and are experimenting with this form of content. As a result, this video space is highly crowded and you need to walk the extra mile if you wish to get noticed. Here are some ideas to help your video montage stand out from the crowd.
Add Audio to the Montage
Montage videos convey a lot of information in a short time. Voiceovers and background music help give the viewer a better context of the montage. An online collage video maker lets you upload your music files or choose from a collection of royalty-free content. That way, you can comfortably upload your edited montages on video-sharing platforms like YouTube without worrying about copyright infringement.
Age Displaying Montage
Video montages are an excellent way to present pictures of one's life journey. For example, you can collate images from infancy to adulthood. Alternatively, such a video can be used to commemorate special occasions such as silver jubilee anniversary, retirement, etc.
Occasion Montage
Video montages are an ideal choice for corporate occasions such as an anniversary, product launch, etc. These evoke nostalgic emotions in the viewer and make them relate to the content. That way, you sow the seeds of a healthy business relationship.
The scope of video montages is immense and offers you multiple ways of expressing your creativity. Depending on your target audience, you can plan your montages to have the maximum impact. As you venture into the exciting arena of montage making, InVideo will be a trusted partner in the journey.