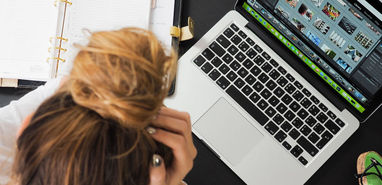 Information technology has been one of the most popular career fields in the past decade. IT professionals earn up to 66% more in salary compared to other occupations. In the U.S., the number of workers in IT is now over 4.6 million. It is an essential function in every business regardless of size or industry and such strong job security is prompting students to go into computer science or switching into the industry in flocks. This growth is only expected to soar after the COVID-19 pandemic which drove a majority of the global economies to shut down. The importance of digital, remote, and online marketplace and interactions was deeply felt.
Moving up in this field can be challenging. Expertise and technical skills are no longer sufficient to guarantee a successful career trajectory. With growing interests in the field, competition is more fierce. If you are considering IT as your professional calling, here is how you can create a plan to help you set up a long and fulfilling career path.
Identify a sector in which you want to specialise
Find ways to work on a wider range of projects
Actively contribute to the betterment of the industry
Integrate into the non-technical sides of the business
Your plan may change throughout your career as you learn more about the field and your own preferences but this initial planning should help you access the right opportunities to better assess where you'd be best suited to succeed.
1. Identify a sector in which you want to specialise
Information Technology is a very broad term. It encompasses any work where you develop, enhance, or use computer systems/networks. There are so many sectors within the field you may want to choose from. Below are just a few examples of popular career choices in IT.
Web developer
Software developer
Data scientist
Cloud solutions architect
Cybersecurity experts
Database administrator
User Interface (UI) developer
Artificial intelligence programmer
You can choose an extremely niche sector such as blockchain development or AI programmer or go with something a bit more general that will allow more flexibility in your career moves such as software development. Software developers are now highly sought after as many of the products in the consumer markets are now digital. They are able to create new markets and industries by inventing a new application. Knowledge of various coding languages is required but you can easily be a self-taught software developer with easily accessible online resources. Software developers who can connect to physical devices such as the Internet of Things (IoT) were in high demand during the global economic shutdown driven by COVID-19. Technologies such as contactless payments, Zoom, etc. which enable people to continue transactions and productive activities without being in the physical world will now be even more highly valued.
Another great choice to start a career in the IT industry is cloud computing. Companies nowadays benefit from cloud systems to store data. They provide a secure way to maintain their information free from cyberattacks and easy access so they can see the data no matter where they are. You could become a Cloud Engineer by learning systems like Microsoft Azure or AWS. And if you want some training, there are great AWS Bootcamps out there to try.
Find a sector that interests you and allows you to produce output that you feel proud of. It is possible to expand your horizon by adding on additional skills and knowledge down the line but you have to start from somewhere before becoming a generalist.
2. Find ways to work on a wider range of projects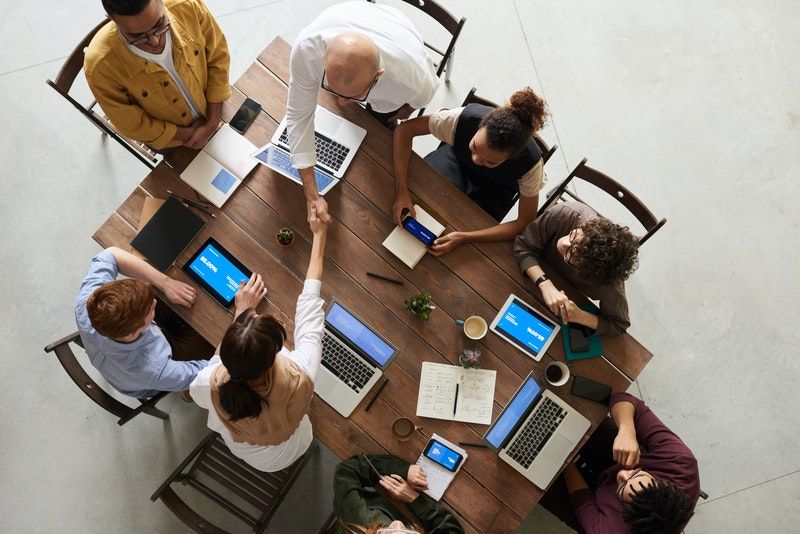 The fastest way to become good is by learning on the job. IT is a field where you will have to practice and apply much of you've learned on a daily basis. Moreover, you can create projects for yourself to practice more beyond the one you are assigned to in your day job. There are many free projects or challenges you can take on to polish up your knowledge and challenge yourself.
Many startups and side projects need many part-time IT professionals to help build their products or businesses. It is easy to find gigs you can do on the side on platforms such as AngelList or CoFoundersLab. Taking on side projects helps you strengthen your resume and accelerate your growth as you obtain more experience in a shorter amount of time. It's all about building and improving your portfolio to stand out in a crowd!
3. Actively contribute to the betterment of the industry
Tech industry is a community-based industry. Open-source is a philosophically treasured concept among many as it leads to faster innovation and learning on a global scale. Such mindset of open idea-sharing and global collaboration is why the technological advancement in our days has been achieved at an unparalleled rate.
Being an active member on platforms such as Opensource.google or Github will help raise your profile. As you learn and find ways to improve your workflows, you can share that on these platforms so others can adopt what you discovered. Github, for instance, will award points and profile decorations for contributions to other projects and knowledge sharing and employers will often check out your profile status.
You can also contribute to global-wide advancement of the industry by sharing and explaining your knowledge to a much wider audience on respected sites such as Medium. Your content can help others strengthen their knowledge or spark up interesting debates among experts. Having your work or knowledge published is the best way to establish yourself as a voice of authority in the sector.
4. Integrate into the non-technical sides of the business
Nowadays, it's not enough to be a technical guru. In order for your career to reach the ultimate milestone or destination, you need to be business-savvy as well. It is important that you understand how your work fits into the end-to-end revenue generation for the company. You want to understand who your clients are and learn more about how your company markets itself to the target customer base.
You may also want to practice speaking to non-technical folks, both internal colleagues and external clients, about what you do. Explaining how the program works and helping them understand the value you have created is one of the most important skill sets you need to have to move up. You could take courses on storytelling from professional networking platforms such as LinkedIn or join groups such as Toastmasters so you can practice public speaking and the art of storytelling. The important part is to get feedback from others. When you explain to them your work, are they confused? Try a few different ways of communicating using verbal, written, and visual techniques and see what helps non-technical colleagues connect with you best.
Invest in continuous learning
You do not need a fancy degree to enter or move up in the world of IT. You can easily attain skills without having to sit through years of education. However, that doesn't mean that there's no heavy learning required. The field changes constantly. New methods, codes, systems, and languages are constantly being created. In order to stay relevant, you must continuously be aware of new ideas the industry is discussing and attain additional skills as needed. Agility will make or break your career in IT and continuous learning is a necessary investment for anyone who wants to have a long, prosperous path.