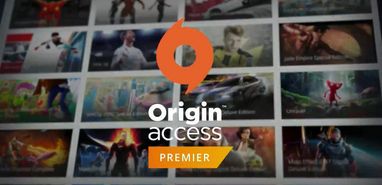 Fans of free games are going to have to suffer through a world where EA no longer hands out their legacy titles for free. It's little surprise that the service has gone away, given how they seem intent on folding new users into the Origin Access program, but it's still hard not to feel a little sad over the sudden loss of classic freebies.
On the House is dead, long live Premier
It doesn't take an expert in analytics to figure out why On the House has gone through its paces and is now being put out to pasture. While presumably fairly popular given the list of games offered through the promotion, On the House was likely never intended to be a long-term solution to the issue of Origin's low-figure user base when compared to clients like Steam. It was more an enticing way to bring new customers into their ecosystem and it seems to have worked just fine.
That's not to say it's a totally heartless move; After all, those games are still yours to keep if you happen to be lucky enough to have snagged those titles while they were available. Many of those same games are still available through Origin Access' basic tier along with newer and arguably more desirable titles. It might be the only reason anyone has downloaded Nox in the past five years or so.
Yet all good things must come to an end and the announcement of Origin Access Premier seems just the right time to make a business decision that might be comparatively unfavourable. On the House may have offered free access to older games, but Premier promises to allow subscribers to access any Origin title five days before launch with no strings attached. Compared to the basic tier of Access which allows for a ten-hour demo within the same time frame, there's always the chance EA wanted as little competition for attention on their newest releases as possible.
As long as you're subscribed to Premier, you'll essentially own a license to whatever games they offer; At a price of £14.99 per month or £89.99 per year, however, you may be better off focusing on titles you're specifically interested in unless you happen to enjoy multiple yearly releases on the Origin platform. It's slightly more impressive that no features are being taken away from the lower tier of Access subscribers nor does the lower tier seem to be set for any sort of price increase, which means it's still a viable way of playing older EA titles at a more reasonable price.
Further reasoning for the removal of On the House seems to rest in the realm of our acceptance of multiple publisher-based launchers, with many titles being spread across Steam, Origin and UPlay without much of an issue. In the earlier days of DRM launchers this used to be something of a small nightmare, especially for slower internet connections, but the past decade has done more than its part to convince us to go all-in with digital-only purchases through specific services.
Origin Premier goes live on July 30th and could land you early full access to NFL 19, FIFA 19, Anthem or Battlefield V along with access to the rest of the Origin catalogue of games. It's sad to see On the House go, but at least it's not the end of EA offering up access to games without dying of sticker shock every four months.