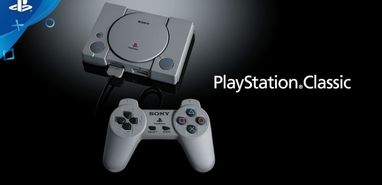 Following in the footsteps of Nintendo with their mini versions of the classic NES and SNES, Sony have announced that a mini version of their original PlayStation will be released in time for Christmas this year.
Dubbed the PlayStation Classic, this plug-in console will be 45 per cent smaller than its original console and will come pre-loaded with 20 legendary games that Sony say defined the PS1 era. Each console will also come with a HDMI cable, ready to plug into your television, and will have two controllers to allow you to play with friends. Perfect for some nostalgic family fun over the festive period.
The console itself will be released on December 3rd, a significant date, as it's the exact same date the original console was released way back in 1994, and will retail for $100. Considering the popularity of the mini NES and SNES over the last few years, it's likely that the Sony PlayStation Classic is going to be one of this season's must-have purchases, so pre-ordering will be essential.
What games are included?
So far, the games that have been confirmed to be pre-loaded in the PlayStation Classic will be Tekken 3, Jumping Flash, Ridge Racer Type 4, Final Fantasy VII and Wild Arms. All spectacular games in their own way, but with Sony teasing games that defined their original console, many will be hoping to see some more of the console's classic games, but what games should make the cut?
What other games could make an appearance?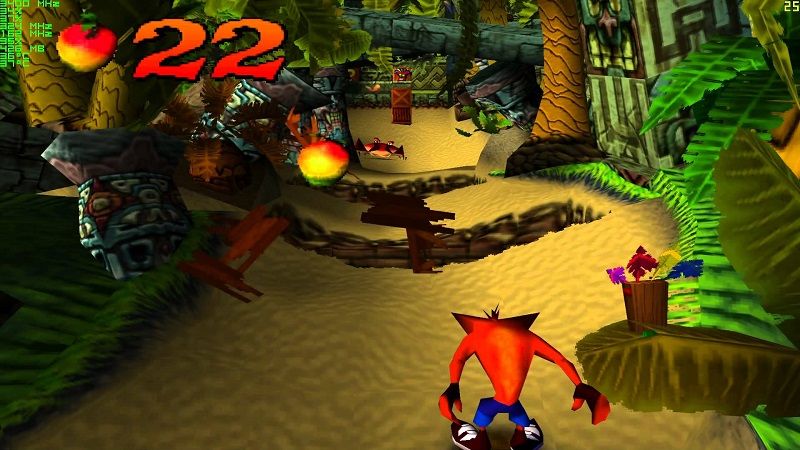 For many, the first PS1 games that come to mind when reliving our childhood would be Crash Bandicoot or Spyro the Dragon. Both characters hold the same popularity that Mario does for Nintendo and their adventures are featured in some of our dearest childhood memories – and most frustrating memories when you relive chasing down Gnasty Gnorc.  It seems unlikely, though, that either will feature on the PlayStation Classic as a remastered Crash Bandicoot trilogy was released for PS4 earlier in the year and Spyro Reignited is due for release in November.
Spider-Man is incredibly popular at the moment, especially with the new Spider-Man game being released earlier this month. If Sony want to keep riding that nostalgic buzz, featuring the PS1 Spider-Man on the Classic is sure to get the sales in. Not only did this game get the mechanics of Spider-Man spot on – an incredible achievement for such an early game – allowing you to feel like you truly were Peter Parker swinging through the rooftops, it also really captured the spirit of him, making it still one of the best comic games to date.
No list of PlayStation games would be complete without mention of Metal Gear Solid. For most of us, Metal Gear Solid was a revolution in video games, mixing cinematic cut scenes and music with careful sneaking and strategy, in an era where many of us were used to smashing buttons and running into fights like Rambo. In MGS, that kind of behaviour got you killed. Plus, how many of us still hear that exclamation point noise in our nightmares, it would be spectacular to face the game again as adults.
Perhaps the only thing more popular in the 90s than video games, was skateboarding. So, it's little wonder that Tony Hawk's Pro Skater was one of the defining moments in sports gaming. Not only could you learn all those daredevil moves that many of us lacked the skill for in reality, but the game also came with a banging soundtrack that introduced us to bands we might never have heard of otherwise. For the best game in the series, Tony Hawk's Pro Skater 2 was an instant classic, allowing players to create their own customer skaters and skateparks. It would be a shame if Sony missed this classic off the list.
Of course, the era of PlayStation 1 wasn't just defined by its platformers and sports, it also saw the start of real gore and horror being injected into video games. True, we'd seen horror before, but no console had been able to back that horror up with such realistic graphics up until this point, and to this day most of us can still remember the first time we played Resident Evil and had a small heart attack when those dogs jumped through the windows. The Resident Evil franchise has plenty of games to pick from with Resident Evil 2 perhaps coming out on top, however, much like Spyro and Crash, this might not happen due to the RE2 remaster set for release early 2019.
Sony will no doubt release the titles of the included games in the next few weeks, until then we can all dream about our favourite titles being included. But don't be too disheartened if yours doesn't make the list – original PS1 consoles are still relatively cheap to buy. For the same price as the PlayStation Classic, you should be able to pick up a console, controllers and a few of your favourite games. Or, even better, get a Classic and original and really treat yourself this December!