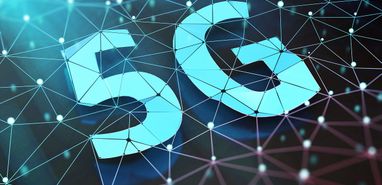 If you thought 4G signal was fast, then you better get ready for 5G, a connection so fast it's been likened to having fibre internet on our phones. And you may be getting it far quicker than you might think.
Across the globe right now, Network providers are getting ready to test 5G networks, and we can expect the first 5G-ready smartphones to be released in early 2019.
For most of us, the idea of 5G signal will mean the end of sluggish waiting times to watch videos or waiting for web pages to load when we can't get any wi-fi signal. If you've got a good signal, you'll even be able to watch streaming services like Netflix while on the train or bus to work – all without buffering!
Of course, 5G also has more important jobs than just keeping us happily binge-watching American Horror Story on our iPhones. The introduction of 5G signal should also make it easier for driverless cars to transfer data more efficiently and should mean CCTV from public transport such as trains or buses could be streamed directly to the police. This could mean a far shorter response time for incidents and could potentially save lives.
Here's everything we know about 5G signal so far:
What makes 5G different from 4G?
The main difference between 4G and 5G is that 5G networks will be able to connect more devices simultaneously and handle more data – both at faster speeds than can with our current technology. At the moment your 4G signal will have a maximum download speed of 50 megabits per second. In reality, your 4G signal will get a much slower speed than this, sort of like when we sign up for an internet package based on the download speeds we could get, but we never get close.
With 5G signal, it's thought that we will be able to get download speeds that are 100 times faster than what we currently get with our 4G. This means you could download and watch an ultra HD 4K video on a smartphone with zero lag. Sounds incredible!
The network will also be able to handle lots of simultaneous connections at one, so for cities or office buildings where you have a lot of people trying to watch kitten videos on Facebook at the same time, the 5G network should be able to handle them all well.
These faster speeds occur because the 5G network uses different parts of the electromagnetic spectrum from what is getting used at the moment – 4G uses radio waves. This is due to new advancements in technology that allows us to make use of both very high and low frequencies of waves that wasn't thought possible before.
When will we get 5G signal?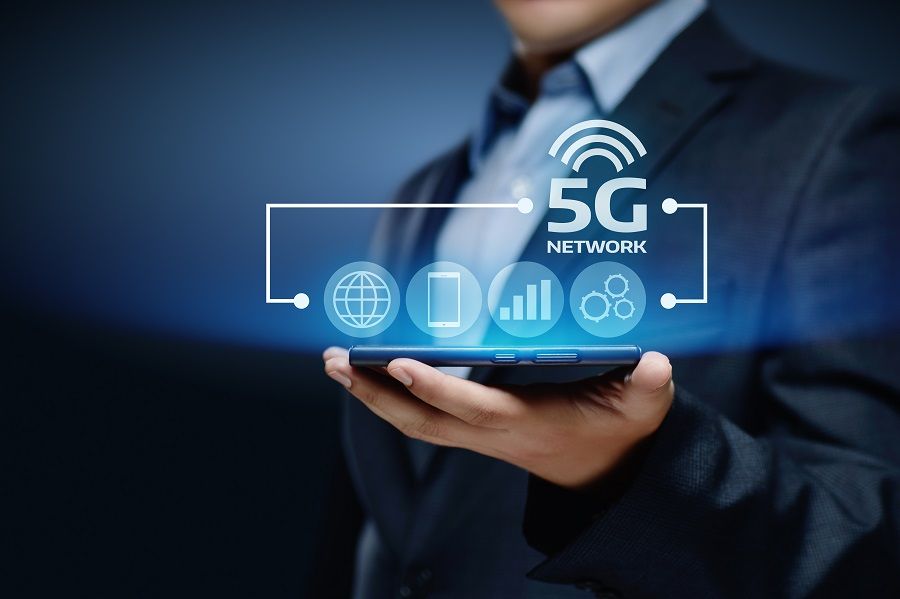 You have to imagine that every single smartphone manufacturer is working on having a 5G-ready smartphone on the market as soon as possible. This includes companies such as Sony, HTC and Samsung all announcing that they are working with Qualcomm in order to create chips to make Smartphones released in 2019 compatible with 5G.
Keep in mind though, just because your phone could receive 5G signal, doesn't mean you'll be getting it any time soon. Just think, how many of us had a 4G-compatible smartphone for years without a sniff of 4G? Indeed, some people are still waiting for 4G signal to reach their towns still, never mind 5G signal.
In reality, we will need to wait for our phone networks to offer 5G service before our 5G-compatible smartphones use it. Good news is, most of the world's leading network providers are all working on trialling the use of 5G networks as soon as possible. This includes AT&T, Verizon and Vodafone who are all working with Qualcomm and their Snapdragon X50 50 Modem to test the signal.
How quickly these trials go will, again, depend on the network. For example, AT&T want to be the first network to get 5G out to its customers and are hoping to complete their trials as soon as late this year. Others, however, are taking their time with 5G. Vodafone are looking to trial radio towers that will transmit both 4G and 5G signals, as they don't want to fully switch to 5G towers yet. This will seem the safer option as it will offer the reliance of 4G but with the bonus of super-fast 5G.
The whole process of shifting a network standard – such as 3G to 4G and now 4G to 5G – is a complicated process that takes time. It's not just the case of switching a button over, instead, it involves multitudes of different departments and outsourced companies working in unison to sign off that a network is ready for 5G. Otherwise, you could be left with a network that isn't as reliable as a competitor.
As appealing as 5G sounds, it would be unwise to get too excited just yet. It's likely that most of us won't get a taste of its power until at least late 2019 at the earliest, but just think how amazing it will be when it does!