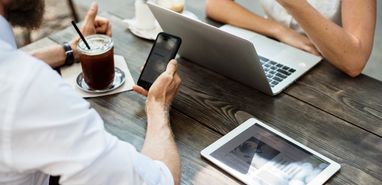 There is no denying that financial management is one of the most critical elements of running a business. If you do not get this part of your company right, you may be left with no business at all. When you consider how technology has changed the business landscape and how much of an influence it has on businesses today, it is not difficult to see why this plays a critical role in the financial management of any business. One of the things you do not want to do is forget about certain costs. With that in mind, let's take a look at the most overlooked tech costs associated with running a business.
Cybersecurity
A lot of business owners overlook cybersecurity because they do not see it as a major expense. However, if you do not protect your business with sufficient data security measures, it is going to cost you much more money in the long run when your business is breached – and it will be if you do not protect it. It is vital to recognise that all companies, big and small, are targets.
Maintenance and repairs
It is hard to quantify how much money you are going to spend on maintenance and repairs because you do not know when and how frequently items are going to break. Nevertheless, it is critical to set an emergency fund aside so that you can easily react to these moments. From computer repair to barcode scanner repair, there are so many different items in the workplace that may break and require money spent so that you can get your business up and running more efficiently again.
Training
The software is something that most business owners make the most of today, enabling them to work more efficiently and make more intelligent business decisions. Nevertheless, a lot of business owners overlook the fact that training may be required for the software to be implemented effectively. After all, there is no point in purchasing software if your employees do not know how to leverage the capabilities of it.
Hosting your website
Last but not least, there are a number of different costs that are associated with running your business online. You probably already recognise the fact that you are going to need to pay for a website design company to build a winning business site, and you may even need online marketing services too. But have you considered the cost of hosting your website? Make sure you incorporate this into your budget. Choosing a good host is of huge importance because it impacts the speed and security of your website, so don't cut any corners.
Hopefully, you now have a better understanding regarding some of the most common costs that people overlook when it comes to running a business. When it comes to the financial side of your company, it is so important that you budget effectively, and this means including all of the expenses that are associated with running your company – tech included. Make sure you add the above into your financial plan if you have not already.