Here's how we can automate parts of tedious tasks to allow more time for critical thinking at work.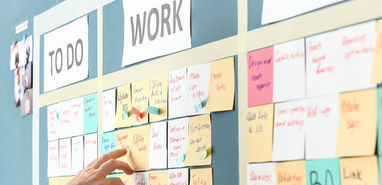 How productive are we during the 40-hour week? Many would say that they are completing tasks on the fly and reacting to events but do not often have time to really think through things to provide creative value. We often drop the ball due to the sheer speed of progress and it is impossible for us to be on top of everything. We may ask for something via email and forget about it, leaving that particular task to go unattended. In the era of information explosion, we are constantly interrupted with new questions and to-dos. Studies showed that an employee will check their email 74 times a day and touch their smartphones 2,617 times a day.
It is challenging to collaborate cross-functionally and stay organised enough to manage many moving parts. This universal need led the business productivity software market to grow to be over $100 million globally. There are many productivity apps that help group collaboration, meeting organisation, and task management.
But now we can take one step further to bring our efficiency to the next level and make more room in our day to do more creative, thought-provoking activities. There are solutions like Zapier, Automate.io and Integromat that allow you to automate certain tasks so things don't fall through the cracks and remove some manual burden.
Here is how you can start making your life easier.
1. Automate alerts for your stakeholders
One of the toughest and most forgettable tasks is keeping people in the loop. A real-time update is hard especially when involving a large group of stakeholders. It is either up to each individual to check in on progress or have one person manually provide updates to stakeholders as a reminder.
When data gets updated in the dashboard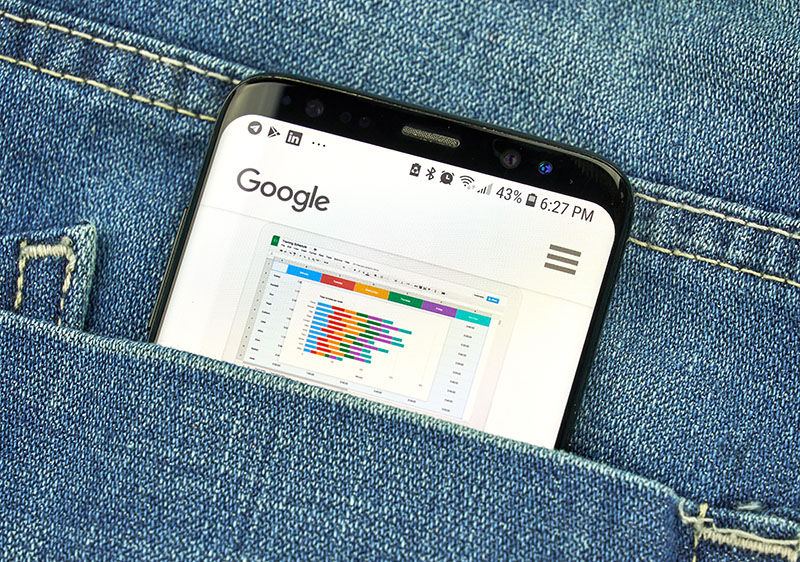 Google Sheets' popularity grew exponentially and now about 180 million users are estimated to be actively using it. This is thanks to the user-friendly features that enable the sheets to more easily integrate with other software and digital tools to enable more seamless workflows.
Using a Google Sheet dashboard, you can sync Google Sheets with Gmail or Slack to automatically send out an email when the rows are updated. For instance, let's say you have a dashboard that tracks sales volume and it goes below a certain threshold. That's when an action may be required to pivot your strategy or add additional leads into the pipeline. They'll be notified as soon as a volume # below the threshold is recorded so that you have a more reliable process susceptible to human errors.
When there's a new request ticket
We often have to manage alerts and notifications from various tools each day so we can know when there's a problem and stay on top of necessary updates. It is hard to separately track email notification from each tool and it's easy for things to get lost in the shuffle. Automation tools offer ways to post messages to Slack channels when tickets are created or changes occur in any of the tools you use. This way, you can have relevant updates in one place regardless of the tool the updates were generated from.
While ZenDesk and Jira offer automated emails to owners when new tasks/tickets are created, automation can be taken one step further to be shared in convenient ways so that they are handled more quickly. Thus, Slack integration with ZenDesk and Jira can keep alerts organised and assignment of resources that much more efficient.
2. Spend less time coordinating meetings
When you need to schedule meetings with external folks
Managing calendars is challenging. It's never easy to find a time that works for everyone and you have to manually discuss the availability of each individual when dealing with external folks. Scheduling and rescheduling is a demotivating nightmare and many creative scheduling tools have attempted to provide various ways to make it easier. A new technology using chatbot called x.ai sends emails to your guests on your behalf to coordinate a time and then creates an invite to lock the time in everyone's calendar. It cuts down so much of your time going back and forth to collect everyone's schedule.
Calendar organisation is not just about coordinating availability with others. Only 36% of employees actively participate and tangibly contribute in all meetings. Meeting fatigue is real and most of our days simply fly by with back to back meetings. Clockwise, a time management software, aims to address this issue by automatically moving meetings to allow more uninterrupted time in our calendars.
When you need to do meeting prep work
We often have to do some prep work before a meeting or customer call. By integrating with Trello or Asana, you can create or update new tiles/tasks in your project management dashboard when new events are created. This way, you can add tasks for you and your colleagues and track all disparate tasks more cohesively across the team.
You can also set reminders on Facebook or via email alerts so that all your prospects and participants do not miss the webinars or events as they often will forget to add these events to their individual calendars.
3. Stop manually adding updated data
When data requires frequent refreshing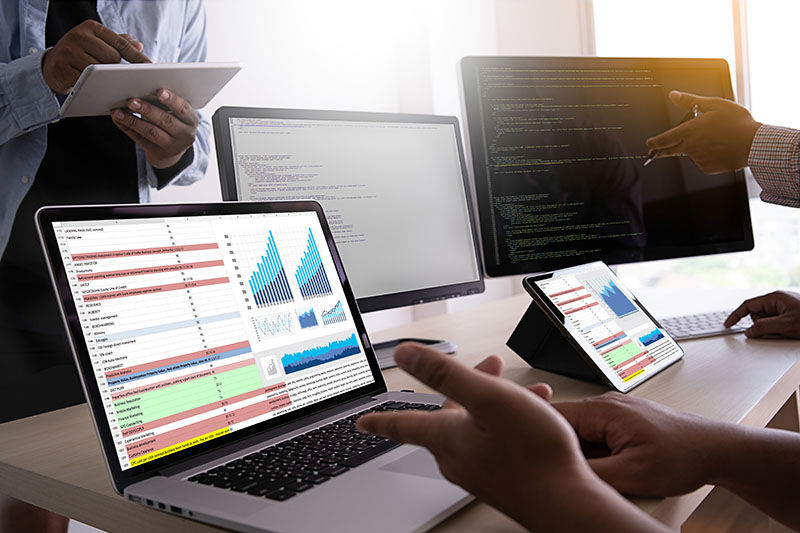 We often have to extract data statically by manually downloading or extracting reports to get the latest view of the insights from the database. Tools such as ActionDesk allows you to run system or database queries automatically to extract the desired data tables into your worksheets. You don't have to rely on your tech teams to provide insights anymore. Data needs are almost always urgent and imminent and auto-refreshing of data allows you and all teams to access the information needed to make critical decisions at any given time.
When data needs to be validated
Despite living in an era where we have more data available than all of the human years combined, we often deal with bad, incorrect data. This could be due to data sanitisation issues, human interpretations issues, or big data mismanagement issues. Unfortunately, we are often likely not to catch data errors until the decisions made based on bad data backfire and we conduct an analysis to understand why.
We can have hacky solutions such as setting up additional formulas in Excel to check for variances but human-dependent processes are bound to have human errors. Automated solutions such as Huginn provides automated oversight to cross-check your data across multiple databases to ensure data accuracy. For instance, if you have an invoice management software which then gets injected into your books, Huginn can connect the invoice, bank statements, and books to ensure that the money promised was received and then recorded correctly.
Finding tools suitable for you
Trying to blanketly automate every part of the workflow can be counterproductive. Analyse your time and see where you see the biggest waste and set up automations to address that one problem. Tackle each source of inefficiency one at a time to avoid 'automation fatigue.'
In addition, it is advised that you document your automation activities so that those around you who may need to cover for you in your absence can also benefit from it and do not unintentionally duplicate efforts. Automation will require you and your team to set up and document your workflows differently so you can improve the efficiency of the team without creating confusion.