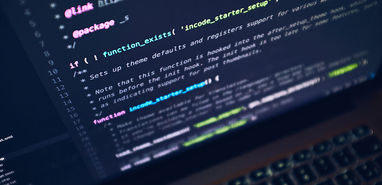 Every day, technology is changing the way we experience the world. However, a lot of the time, we don't truly understand how that technology works. When it comes to OCR (optical character recognition), we often take for granted how much this intricate process can improve our daily lives.
OCR is a piece of technology that acts as a liaison between humans and machines. It translates text characters from a scanned document and turns them into machine-readable text. Once the computer understands what it has scanned, it then turns that text into code which can later be used for data processing.
How Exactly Do OCRs Work?
OCR tech, which works by using a combination of hardware and software, needs a scanner to capture the text it is asked to recognise. Then, it will convert that scanned image into a two-colour contrast, creating a bitmap. This bitmap allows the OCR to differentiate light backgrounds from dark text, so it can easily identify numbers and letters.
The way OCRs actually recognise text characters is through pattern recognition. Computers are usually fed different documents with varying fonts and handwriting, thus improving their ability to distinguish one character from another. An alternative method is feature detection. This teaches computers to recognise a character's specific characteristics, like an "X" being an "X" because it has two slanted lines that converge in the middle and cross over to the opposite side.
Whatever method the OCR has been programmed with, once it has properly interpreted the text it then converts it into ASCII, also known as American Standardised Code for International Interchange.
It may seem simple, but OCRs have become essential in the creation of the most useful and assistive technologies in recent years, especially benefitting the visually impaired. At the same time, the technology has been important for streamlining workflow in many important sectors, allowing businesses to create technologically advanced products and improve their customers' lives.
Below are just a few of the remarkable changes OCRs have made in different sectors.  
Assisted Technologies 
Creating OCR technology has made everyday tasks more accessible for disabled people. Someone who is visually impaired, for instance, greatly benefits from apps that use OCR. For one, they can use their smartphones to scan their surroundings, which makes navigating around the house much easier. Even something as simple as scrolling through social media can be made easier with TTS (text-to-speech) apps, which use OCRs to read online content including captions, comments, and the meta-text of images. 
Banking 
OCRs play a vital role for banks because they automate a lot of strenuous paperwork that often wastes employees' time, and they also eliminate human error by an impressive percentage. This is especially useful with handwritten cheques, which many bank tellers consider to be one of the most time-consuming tasks in their job. Now, data entry has become a job for computers, allowing existing customers and potential new users to enter their data online rather than having to go to the bank itself during a restricted timeframe.  
Tech companies are busy creating AI-powered OCRs, which will cut data entry and processing time even further. In fact, some are said to work in real-time, which is music to many bankers' ears.  
Online Gaming 
OCRs work for more than just data entry. They also made live communication and gaming an immersive, seamless experience by speeding up data processing. The online gaming industry has a number of elaborate software systems in place to keep games running smoothly. These include RNGs, which produce the most random numbers possible to reproduce the spontaneity of shuffling a deck of cards or rolling dice.
When it comes to games that depend on probability, like slots, RNGs are important, but the technology that really makes the game succeed is OCRs. Before this tech existed, the industry used radio frequency identification (RFID) to generate numbers and symbols. This took much longer and also interrupted the exciting, high-stakes gaming experience that players wanted.
Luckily, OCRs have enhanced slot games by allowing designers to implement more pay lines, faster outcomes, and high-definition graphics. Additionally, OCRs enable companies to offer a wide range of titles that host an array of features RFIDs could not have handled. That's because, unlike RFID-based games which required more time and equipment to function properly, OCRs are able to both communicate with machines and interpret text, thereby creating efficient games.
This, in turn, has allowed gaming companies to create more games in a shorter amount of time, which pleases players and iGaming businesses alike.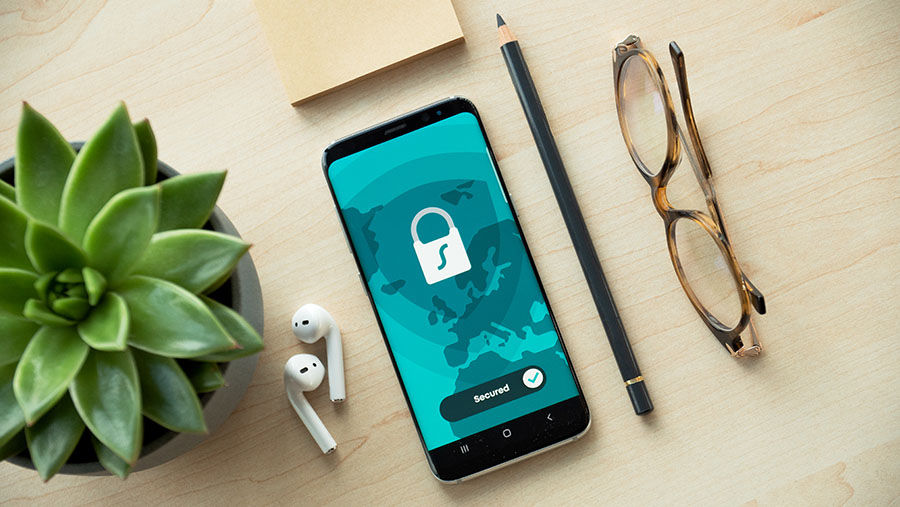 Security 
As we've seen with online gaming, OCRs have made a number of technologies obsolete. The same goes for security, both online and in real life. For instance, OCR technology can be used to read license plates, IDs, and passports. Often used at airports to extract and analyse passenger data,this tech has helped airports keep up their fast-paced rhythm while ensuring the best security possible.
Online, OCRs are a key tool when solving cybersecurity breaches because they are able to read through browser histories, including social media, online banking, and investment accounts, to pinpoint when a crime took place. With the information cybersecurity teams have been able to gather through using OCRs, they have been able to implement better security practices in order to make the internet safer.  
Final Thoughts 
Despite the fact that OCRs have the simple task of translating characters to machine-readable code, their technology has become indispensable in many people's lives by streamlining data entry, processing, and automation. It is used in a diverse number of sectors and will be part and parcel of AI technology in the future.